Would Hamilton, Mercedes refuse to race under Masi?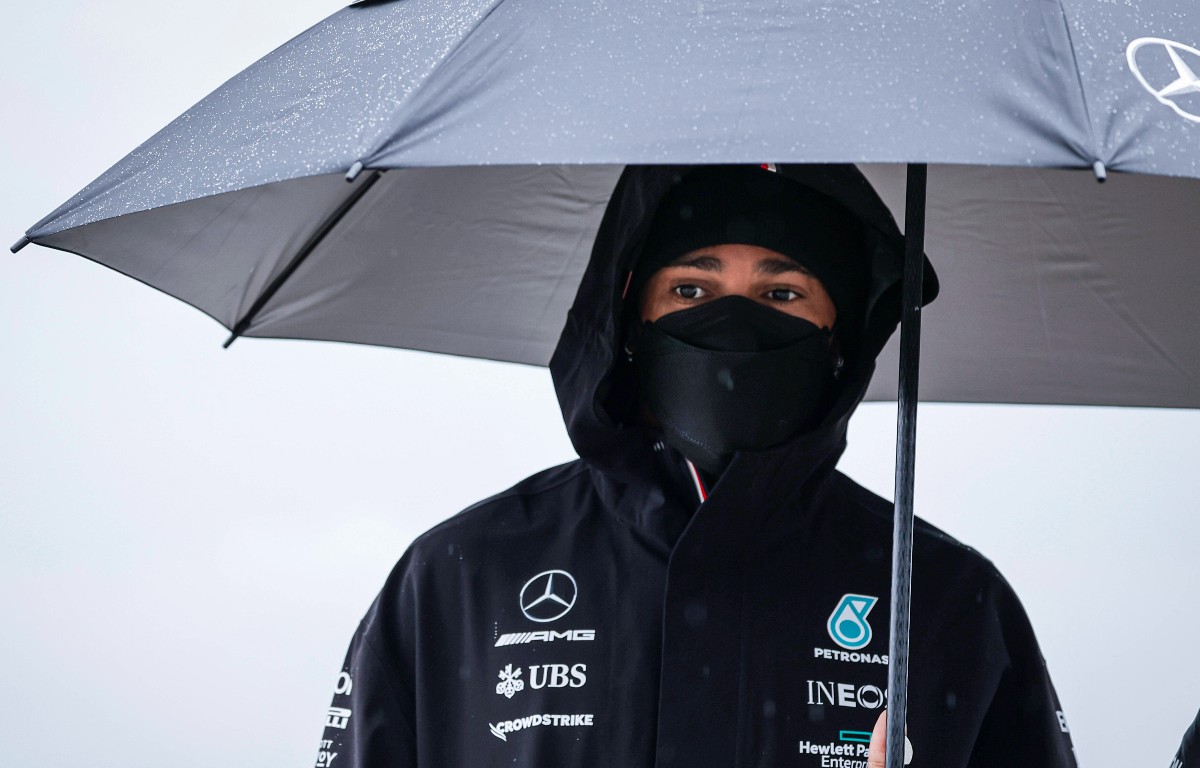 Ex-F1 racers Martin Brundle and Johnny Herbert are split on whether Lewis Hamilton and Mercedes will continue in the current Formula 1.
Although the 2022 season is fast approaching, Formula 1 still has been unable to shake off the controversy of the 2021 title-decider in Abu Dhabi, with Mercedes and Hamilton feeling robbed of the Drivers' title due to the actions of race director Michael Masi.
Before withdrawing the Safety Car for one final lap of racing, Masi cleared only the lapped drivers between Max Verstappen in P2 and leader Hamilton.
On fresher tyres Verstappen made the overtake, thus clinching the title.
An FIA investigation is ongoing, and with Mercedes still furious over what went down, and Hamilton remaining completely silent as rumours over his future swirl, Masi's position is far from secure.
But if Formula 1 did decide to keep Masi as race director, could both Mercedes and Hamilton refuse to race?
In Brundle's opinion, neither of them are going anywhere.
During a special episode of Sky F1's 'The F1 Show', Brundle said: "Absolutely not, I don't buy any of it to be honest.
"I'm sure Toto has been asked by Lewis, 'what are you doing about this?' But Formula 1 is fantastically successful for the Mercedes-Benz brand, while Lewis is 37 years old and we know he's driving at his peak, incredibly determined and competitive.
"He'll be back."
Herbert though can see why it would be very awkward for Mercedes and Hamilton to carry on if Masi keeps his position.
Putting himself in Hamilton's shoes, Herbert said he would not be comfortable if the person who he felt cost him the title remained in charge.
"I think it's not going to be a comfortable situation probably for both to be perfectly honest," said Herbert.
"I think as a driver, and for Sir Lewis, I think he feels very aggrieved that his championship was taken away and you would not want…and I would not want, to have the man who made the wrong decision, the wrong call, that then lost me a world championship, I'd be very very angry if he was allowed back.
"And I think Mercedes are in a very similar way, so there are a lot of things that need to be dealt with in the right way, especially from the FIA, to make Formula 1 what we expect it to be, to be fair."
PlanetF1 Verdict
Would Hamilton refuse to race under Masi?
Would Lewis Hamilton refuse to continue to race in Formula One if Michael Masi continues in his role.