Lewis Hamilton has admitted he will owe it to his Mercedes team if he equals Michael Schumacher's record of 91 F1 race wins at the Russian Grand Prix.
The Briton is well and truly on course to match Schumacher's mark of seven World Championship titles this term, but firstly he can pass the German's tally of race triumphs.
Before joining Mercedes in 2013, Hamilton had won 21 races with McLaren and he added only one more in his first campaign with the Brackley-based constructor.
But since 2014, when he began a spell of what looks likely to be six world titles in seven seasons, he has taken the chequered flag on a remarkable 68 occasions.
"It's crazy, I've been here a long time. It's crazy to think of the success we've had as a team," said Hamilton during an interview with Sky Sports on the eve of the race weekend at Sochi.
"But it's no coincidence when you look at the people, the structure we have, the communication and hard work that goes on, the partners we have involved and how passionate they are.
"It's been the best eight years of my life but there was a lot of success before that with McLaren and that was a great period of my life also – a lot of learning, a lot of success together, which was awesome."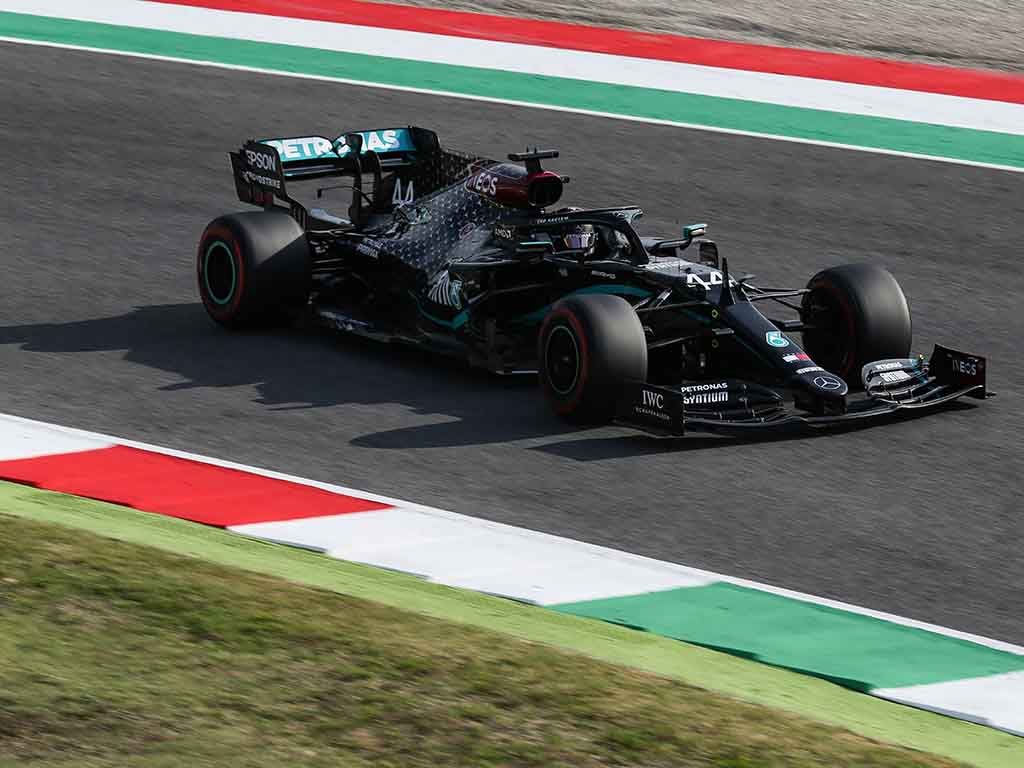 Head on over to the Formula 1 store for all your official Lewis Hamilton merchandise
Hamilton admitted he is unsure exactly how he will feel when he experiences the moment when he equals Schumacher's record.
"I don't know what it would mean to me, to be honest," he said. "If it happens…it's going to happen at some stage as I'm not quitting any time soon.
"I can't tell you how I'm going to feel, or what it's going to mean, or if it's going to mean anything. There's other and bigger issues happening in the world. Of course it's an honour, but that doesn't really mean anything either."
One way he did suggest he was likely to react was by speaking to his father, Anthony, who masterminded his karting career and early days in F1.
"I'd probably call my dad," said Hamilton. "We talk a lot, me and my dad, we always reminisce about the past and I think these are really beautiful moments to have with someone who has sacrificed, as parents do, so much of their lives for their kids to give them a better opportunity.
"I think the roles are reversed now. My dad was telling me I could do anything, now I'm telling him 'you're amazing, there's so much you can do, you're still so young, you've got so much more to do moving forward and you're an inspiration to so many parents out there', blah blah blah. So it's pretty cool."
Follow us on Twitter @Planet_F1, like our Facebook page and join us on Instagram!