Hamilton: Merc teamwork has outperformed RB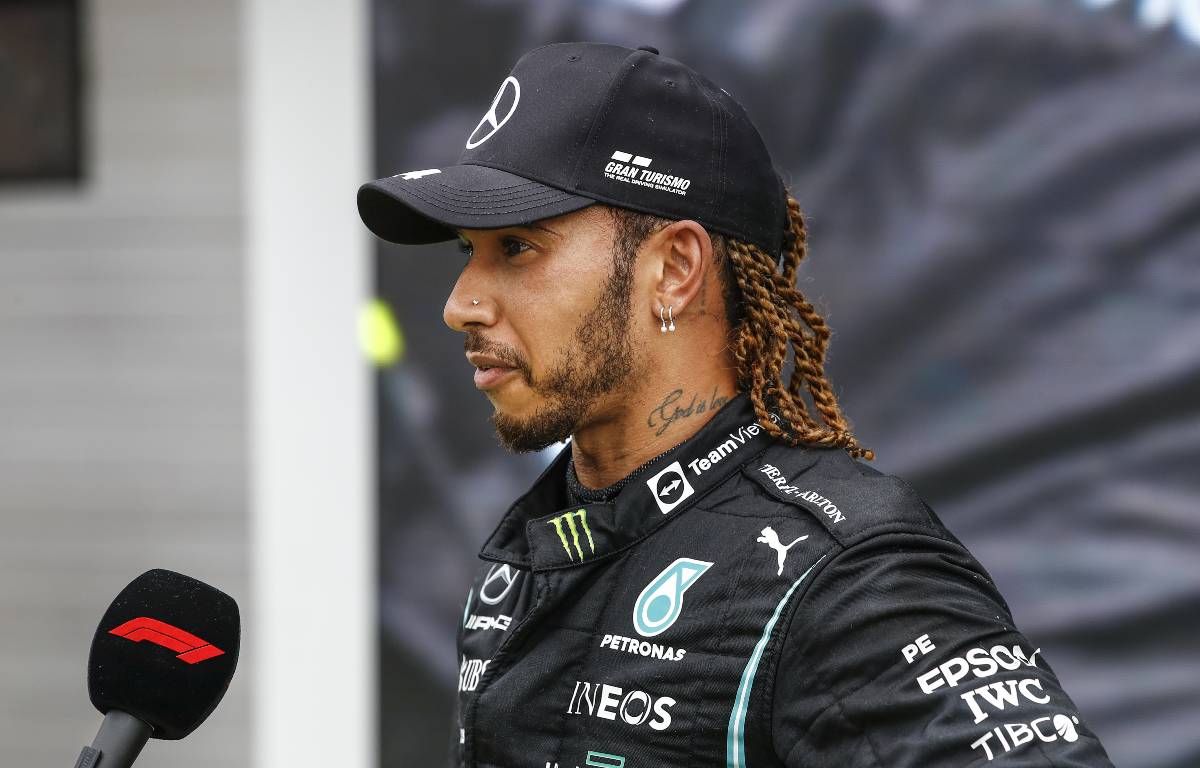 Lewis Hamilton thinks Mercedes' improved qualifying performances at the last two races were down to outperforming Red Bull as a team.
The seven-time World Champion, speaking during his media previews for the Belgian Grand Prix, was reluctant to suggest the W12 is now faster than the RB16B.
Max Verstappen had secured pole position for three consecutive races, in France and the Austrian double-header, before going on to complete a hat-trick of victories.
However, in the one-hour qualifying session for the British Grand Prix and also in Hungary, it was Hamilton who went fastest – as Verstappen's luck turned for the worse in those races.
Contact with a Mercedes rival on the opening lap at both Silverstone and the Hungaroring – firstly Hamilton, then Valtteri Bottas – ruined both grands prix for the Dutchman and he now trails the reigning champion by eight points in the Drivers' standings.
Momentum is clearly back with Mercedes – and Hamilton attributes that to teamwork rather than any major improvement to the car, which was upgraded for the British Grand Prix.
"I would say we have outperformed them [Red Bull] as a team collectively," the 36-year-old Briton told Sky F1 at Spa-Francorchamps.
"It's difficult to say whether we've got a faster car. I think we've definitely improved our car. We've had that one upgrade but it wasn't a huge upgrade.
"But in terms of our processes and how we go about operating the car and operating over the weekend, I think we've improved and I think we've just delivered a better performance."
F1 TV Pro is half price for two months! In order to claim this fantastic discount, click the following link and use the promo code SPA50 at checkout!*
*Offer expires at 23:59 on Sunday, August 29. Offer only available on Pro. Customers will need to take out a monthly subscription and this offer can only be redeemed on web. Offer not available in NL, FR or NZ.
Hamilton was asked by Formula 1 what he had learned about Verstappen following the feisty duels between the duo in the early stages of the races at Imola, Barcelona and Silverstone.
Much has been discussed about the Red Bull driver's "aggression", which Hamilton mentioned himself after their collision in Britain where Verstappen ended up in the barriers.
"In terms of understanding the drivers you're racing with, that's an interesting process," said Hamilton, who also said he now felt "100 per cent, great, recharged, ready to go" after revealing at the end of the Hungarian Grand Prix he thought he had long COVID.
"I won't really say too much more about it, but I think I understand and know the guys I'm racing with really well.
"The most important thing is I'm racing against myself, always trying to improve and better how I perform, and that's really my focus."