Lewis Hamilton will 'always be with Mercedes 'til the day I die'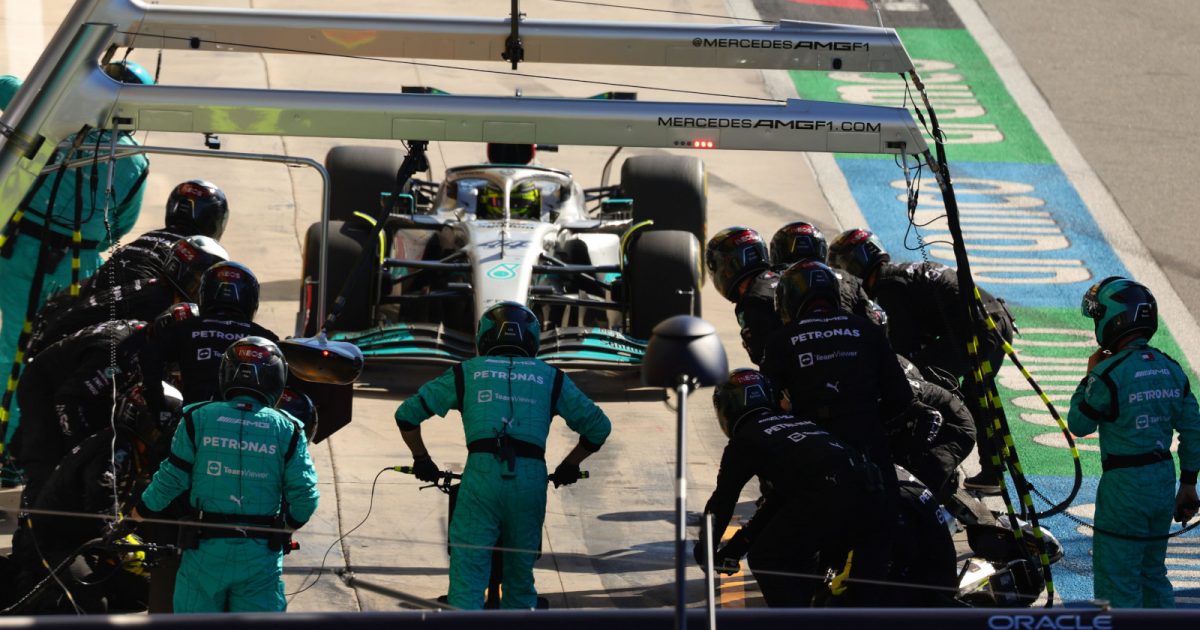 Lewis Hamilton has no intention of walking away from Formula 1 any time soon as the Briton still wants to achieve what no driver in history has managed, an eight World title.
Hamilton lost out on that achievement last season, denied the record by a last-lap-of-the-season pass from Max Verstappen in a controversial Abu Dhabi Grand Prix.
Such was the emotion, there were reports Hamilton would not return to Formula 1 with the seven-time World Champion said to be disillusioned with the sport.
But come pre-season testing he was there, kitted out for Mercedes, and fighting a porpoising W13.

It hasn't been the season he or Mercedes wanted, the team win-less after 16 races.
There have been signs of encouragement in recent weeks, but no matter what Hamilton does in the final six races he cannot win the title.
Even if he scores maximum points and Verstappen doesn't add to his tally, Hamilton will be three points shy of the Red Bull driver.
From racing for wins and World Championships, 2022 is not what Hamilton is used to with pundits again questioning whether he'll quit if the situation doesn't improve next season.
"For years we'll be going around, up and down with stories of retirement and stopping and for me, I feel healthier than I've ever felt, as I focus a lot on that, I'm feeling fit," he replied.
"I love what I'm doing – and I don't plan on stopping anytime soon but I'm very… my goal was always to be with Mercedes, y'know, I signed with them in 1997.
"I love that we have the long partnership we have, I feel like we are embarking on a lot of really positive things, not only in the sport, but outside.
"And I think there's a lot of work, a lot to accomplish together. So I want to be a part of that.
"I think I'll always be with Mercedes 'til the day I die. And I feel like I can race for quite a bit longer. So, I'll be potentially steering towards that."
— Mercedes-AMG PETRONAS F1 Team (@MercedesAMGF1) September 22, 2022
That eighth World title still beckons
Hamilton's current Mercedes contract expires at the end of next season which means if Mercedes get it right next year, he could race for a record-breaking eighth World title.
Although the 37-year-old has said several times the record doesn't matter, he concedes doing something no one else has ever done would be special.
That, he says, remains the goal.
"Oh, for sure, it's a challenge," he said. "For me, it's just winning another World Championship.
"It's like, every one, I've approached it as my first, and the feeling of winning the World Championship, it's so unique and special in its own way.
"But of course, the idea that no driver in history has ever gone past seven, of course, you want to try and accomplish that.
"But what I guess, as you get older, you realise the journey is the most important part and the ride that you do with all the people and all the people that you bring with you, and all the people that you try to elevate.
"But from a personal point of view, yeah, winning another World title continues to be a goal. I'll be so proud to be able to do that for this team."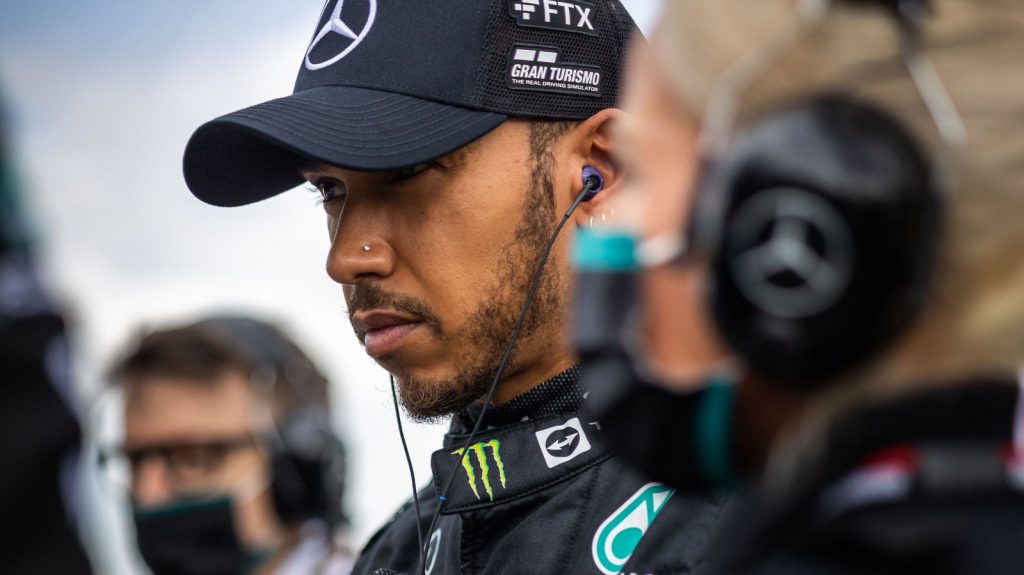 Don't bet against eight and out
Back in 2004 when Michael Schumacher wrapped up his seventh Drivers' Championship title it was thought it was a feat that no one else would ever achieve. And then along came Lewis Hamilton.
Winning the 2008 World title with McLaren, Hamilton had to swap teams to add a second to his tally. Little did anyone know that was the start of a dominant period for the driver and Mercedes.
Winning six titles in seven seasons, Verstappen ended Mercedes' reign but that thought to be a glitch more than a sign of things to come.
Many believed Hamilton would be back fighting for the title this season, determined to right Abu Dhabi's wrongs, but instead he's having to right Mercedes'.
He has made it clear many times this year that he's not going to give up just because things are tough, he's dealt with tough a lot in his life.
So whether it takes two years, three or even four, it seems inconceivable he'll walk away before he at the very least gets to fight for number eight.
After that it is anyone's guess but I wouldn't bet against eight and out.
Read more: Christian Horner has 'never once heard Lewis Hamilton recognise Max Verstappen's ability'