Hamilton: 'When you've got Checo on your tail…'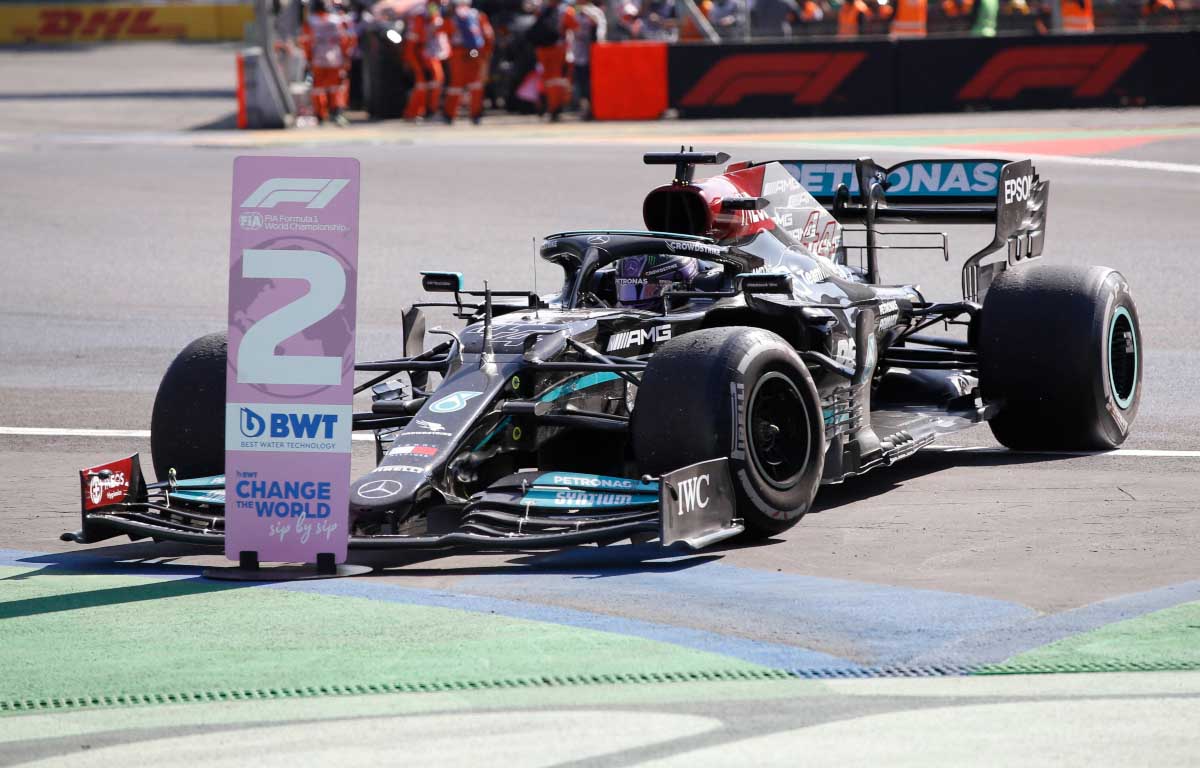 Lewis Hamilton spoke of Red Bull's "unbelievable" pace in Mexico, saying that having Sergio Perez chasing him underlined the car's speed.
Hamilton was holding off the home favourite in the latter stages of the Mexican Grand Prix, with the Red Bull appearing to have faster overall pace on newer tyres.
Perez has largely lagged behind Verstappen this season within Red Bull, but earned his third consecutive podium on Sunday, to the delight of the raucous Mexican crowd.
"I started second and finished second, so I can't complain," Hamilton told Sky F1 after the race. "[I] got a really start and I feel like I maximised it with what I had.
"But jeez, their pace, it was just unbelievable today, and there was nothing I could do to battle that – and when you've got Checo on your tail, then you know the car is quick."
Lewis Hamilton: "When you've got Checo on your tail, you know the car is quick."#MexicoGP 🇲🇽 #F1 pic.twitter.com/a1SVjKlbOk

— PlanetF1 (@Planet_F1) November 7, 2021
Hamilton and team-mate Valtteri Bottas had locked out the front row on Saturday, but the Finn was spun around by Daniel Ricciardo at Turn 1, while Hamilton slotted in behind the late-braking Max Verstappen, who took the lead at the beginning of the race.
As a result, the seven-time World Champion feels Mercedes' result in qualifying was not quite representative.
"I think they just made a mistake in qualifying, to be honest, because we didn't get any faster," said Hamilton. "So, I think they just messed it up with their tyres or something."
The Mercedes driver struggled to keep pace with eventual winner Verstappen throughout the race at Autodromo Hermanos Rodriguez, as he eventually finished 16 seconds behind his World Championship rival.
With that, the Red Bull driver's gap to Hamilton extended to 19 points with four races of the season remaining, and the Briton admitted that his rival's car seems to have the edge on his at the moment.
That said, he added that he will continue to fight with all he has for the remainder of the season.
"We've got four races to go, and we just have to keep pushing," he said.
"If they have this performance, I don't know where this performance has come from today, but they were half a second quicker than us per lap, which is what we saw earlier on in the weekend.
"All I can do is just keep trying to squeeze everything out of this car. They clearly have the stronger car, so I think all I can do is just try to make sure that we just don't leave any stone unturned and maximise it from what we have, and give it my all."