Lewis Hamilton admits he only had '50/50 chance' of Q3 place in Miami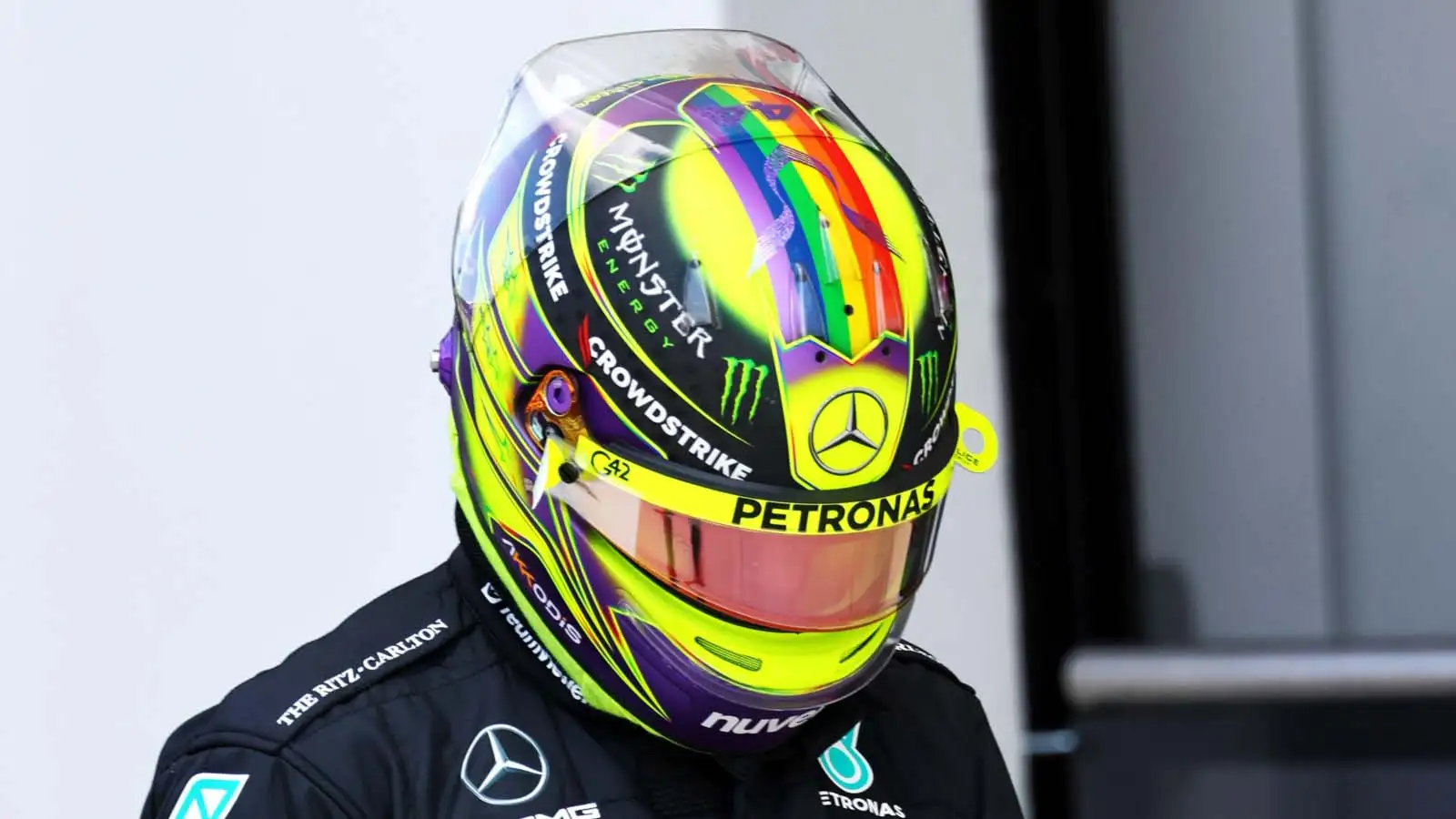 Lewis Hamilton admitted a place in Q3 in Miami was only a "50/50 chance" for him and Mercedes on Saturday, after a competitive qualifying session.
It was ultimately a disappointing result for the seven-time World Champion, who missed out on Q3 and qualified 13th in a hotly-contested qualifying hour in Miami, with little to separate the teams behind Red Bull through most of the hour on a rapidly-evolving track.
Hamilton was heard on team radio after being knocked out of qualifying saying it was "too late" for him to have been sent out in Q2 for a final flying run, with not enough time for him to get his tyres in the right temperature window for his last lap.
"Yeah, it was a difficult session. We're not that quick, so really needed perfect laps," Hamilton told Sky Sports F1 after the session.
"It was difficult to get into a rhythm for us. I think at the beginning I had that issue with the car going slow in the last corner, but there was couple of decent moments in there where I thought the car was good. Q1, end of the run time wasn't too bad.
"But we were at the back end of the top 10 of course and then just in that last one [Q2], I was the last of the pack and tried to get the temperatures into the tyres.
"But then I was the last one at the back of the queue and everyone slowed down into the last corner, so I just lost all the temperature in the tyres and couldn't do the lap."
Qualifying all the way down on the seventh row is foreign territory for Hamilton given where he has spent the majority of his career in Formula 1, and he believes Mercedes needed to manage his time better in the session and get him out of the garage earlier for his final lap and get a banker time on the board.
PlanetF1.com recommends
Fernando Alonso can't resist another dig at Alpine after Miami qualifying
Qualifying: Sergio Perez stuns for pole as Charles Leclerc red flag ends Q3 early
He acknowledged his chances of making it into the top 10 were not guaranteed in the first place, and "God knows where" he will end up in the race on Sunday, but he will work to get through the field if he can.
"I think it's just that when you're fast, you can sit back more, relax, you can go at the last minute, you can take your time and you know it's likely you're going to make it easily into Q3, for example," he explained.
"We know that it was very hard and there was a 50/50 chance we could get into Q3, so I just think we need to be better with our time.
"But anyway, it is done. I'll just try and get my head down tomorrow and see what I can do from 13th to God knows where."
Hamilton's Mercedes team-mate George Russell will start sixth on Sunday, with Q3 having been cut short before the final flying runs after Charles Leclerc's crash brought out the red flags late in the session.
Sergio Perez will start on pole for Red Bull, with Fernando Alonso alongside him on the front row.