Ralf Schumacher has given his latest thoughts on the Lewis Hamilton v Michael Schumacher debate over which driver is the greatest of all-time.
The comparisons made between the two drivers are becoming increasingly prevalent again as Hamilton is just one win away from matching Schumacher's all-time win record of 91 and is one title away from matching the German's record haul of seven.
Michael's brother, Ralf, though, would not commit to picking one driver over the other and instead settled on both drivers being the best of their era.
"I am asked again and again whether Lewis Hamilton is the greatest racing driver of all time," Schumacher told Sky Germany.
"Now that he is breaking many of my brother's records, my opinion is he is definitely the greatest of his time. Just like Michael was.
"But a comparison with my brother is difficult, because many factors play a role.
"Lewis of course has a mega car package in addition to his brilliant talent. This is not comparable to Michael at that time.
"But what he does with it is still great. What I particularly like about him is that he gets a lot out of compromises and that he doesn't make mistakes.
"That's why you have to say that he is by far the best driver in the field."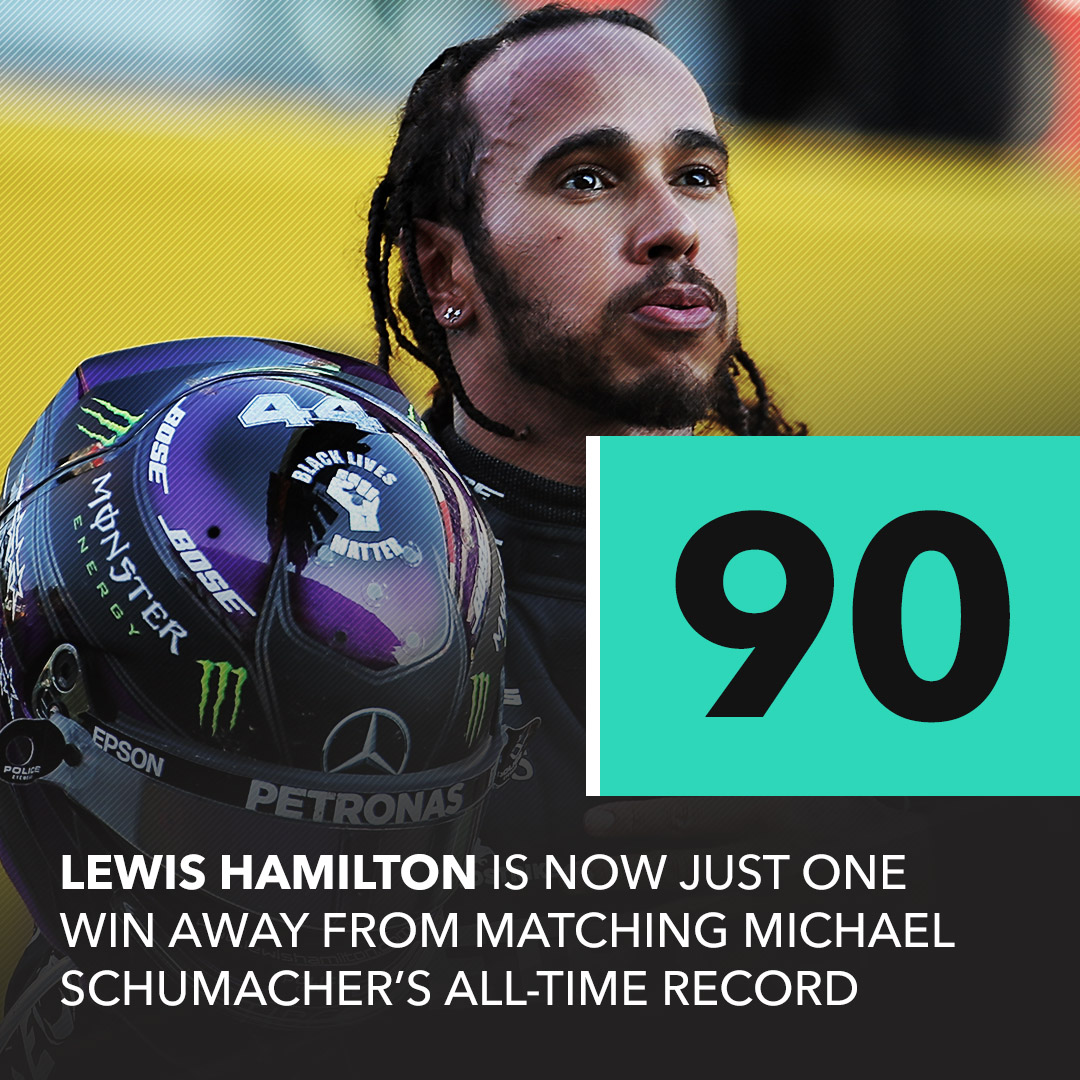 Get your hands on the official Mercedes 2020 collection via the Formula 1 store
Netflix are focusing their filming on Hamilton and Mercedes at the Russian Grand Prix in the hope of capturing the moment Hamilton matches the all-time win record.
"It just doesn't seem real," Hamilton said when asked about being on the cusp of yet another Formula 1 record.
"Obviously it's ultimately a privilege to be in a position and have such a great team and a car to be able to deliver weekend in, weekend out.
"But I just feel forever grateful to the people that continue to work hard; I'm just a link in the chain but getting the wins is not easy when you have a great driver in Valtteri [Bottas] pushing you to the limit, weekend in, weekend out.
"But I never thought that I would be here, that's for sure."
Follow us on Twitter @Planet_F1, like our Facebook page and join us on Instagram!