Lewis Hamilton feeling 'miserable' as 'I just don't feel connected to this car'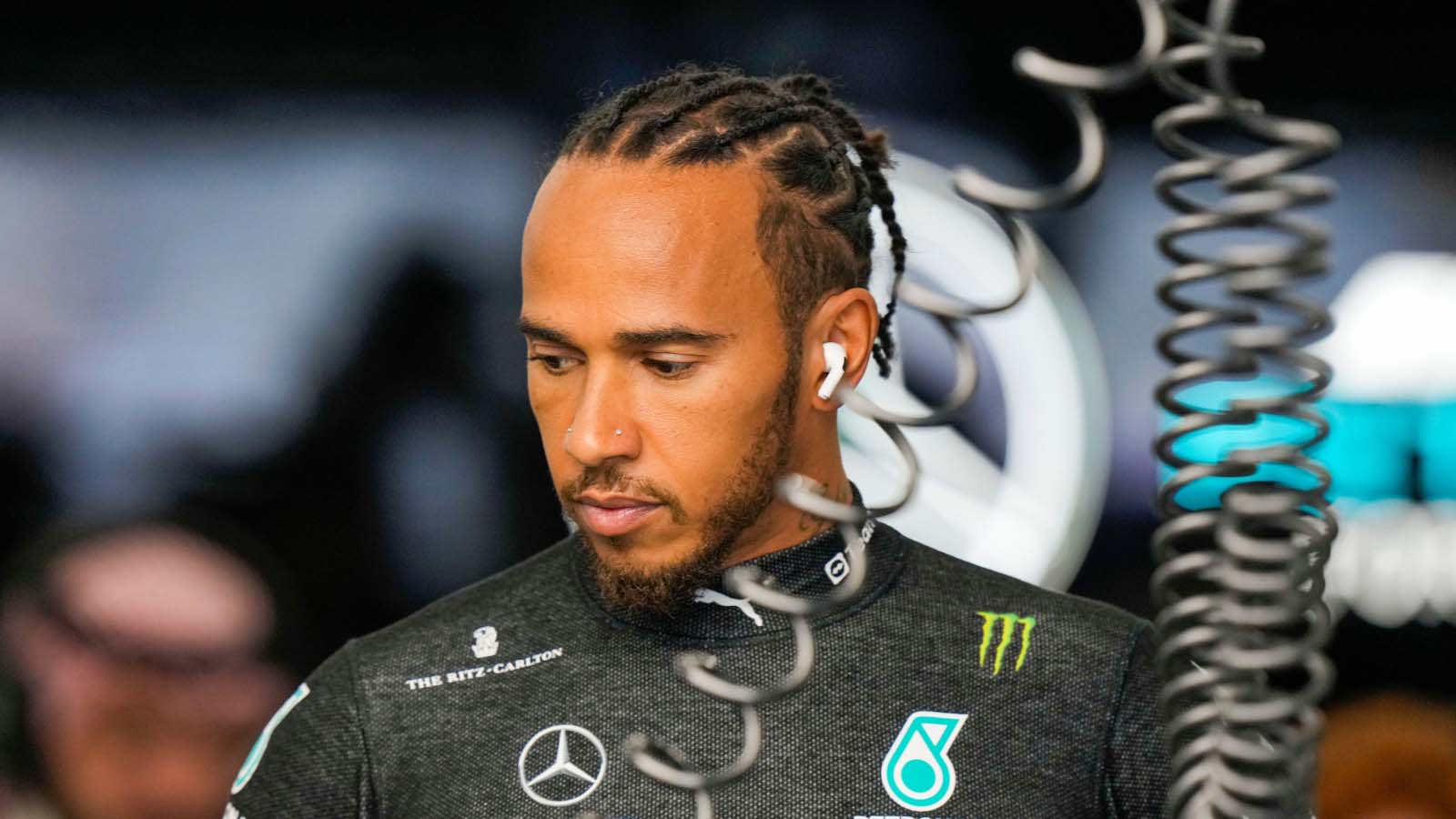 Lewis Hamilton acknowledged a "miserable" feeling after saying he does not feel "connected" to the Mercedes W14, after a tricky qualifying session in Saudi Arabia.
The seven-time World Champion qualified almost four tenths down on team-mate George Russell after what team principal Toto Wolff described as a possibly "sticky" lap from Hamilton, but the man himself was in a downbeat mood after qualifying eighth fastest around Jeddah.
He will move up to seventh after a grid penalty takes effect for Charles Leclerc come Sunday, with Red Bull's Sergio Perez on pole and team-mate Russell set to line up third.
Hamilton admitted to feeling unsure about what to do to fix his current lack of connection with the W14, given the amount of work that is going on behind the scenes at Mercedes to try and improve their fortunes.
There are significant changes due to be coming to the W14 in the coming races, with team boss Wolff confirming the car should look "very different" by the time the middle of the season comes – but by then it might be too late for Hamilton to mount a challenge for an eighth World Championship crown.
When asked about his struggles in qualifying, Hamilton acknowledged he is yet to feel at one with what he is driving in 2023.
"I feel like I struggled with the car in high speed [corners] particularly, but I just don't feel the car underneath me," he told Sky Sports F1 after the session.
"I just don't feel connected to this car, and I can't get it. So I don't really know what I'm going to do about that."
PlanetF1.com recommends
Max Verstappen brushes off 'annoying' driveshaft failure in Saudi qualifying
Qualifying: Sergio Perez takes pole as Max Verstappen forced out in Q2 in Jeddah
Mercedes 'were proven wrong' with W14 car concept but are 'still analysing' why
When asked how that feels when he's overcome such obstacles in the past, he gave a one-word answer of "miserable", before elaborating further.
"It's tough, I'm giving it absolutely everything," he said.
"I'm here as late as I can be every day, I'm preparing the best we can, and just I just get in the car and I just can't connect with it.
"I don't really know what to say about it. It's good that George had a good run today. So that's great, he'll be able to hopefully score some good points for the team and I'll try and recover.
"Tomorrow's a new day, so I'll give it everything."
Russell unsurprisingly was far more upbeat after his qualifying display to secure P3 on the grid, a position which he absolutely would have settled for ahead of the session.
"I definitely would have taken that," he told Sky F1. "Car felt good, obviously we know we're lacking a bit of overall downforce, but more than we could have hoped for given all the circumstances.
"And ultimately that's all we can do when we're at the racetrack, so really pleased with that. We think we probably have a better race car than qualy car, so pleased to be lining up P3."