Lewis Hamilton enjoying 'open' communication with Mohammed Ben Sulayem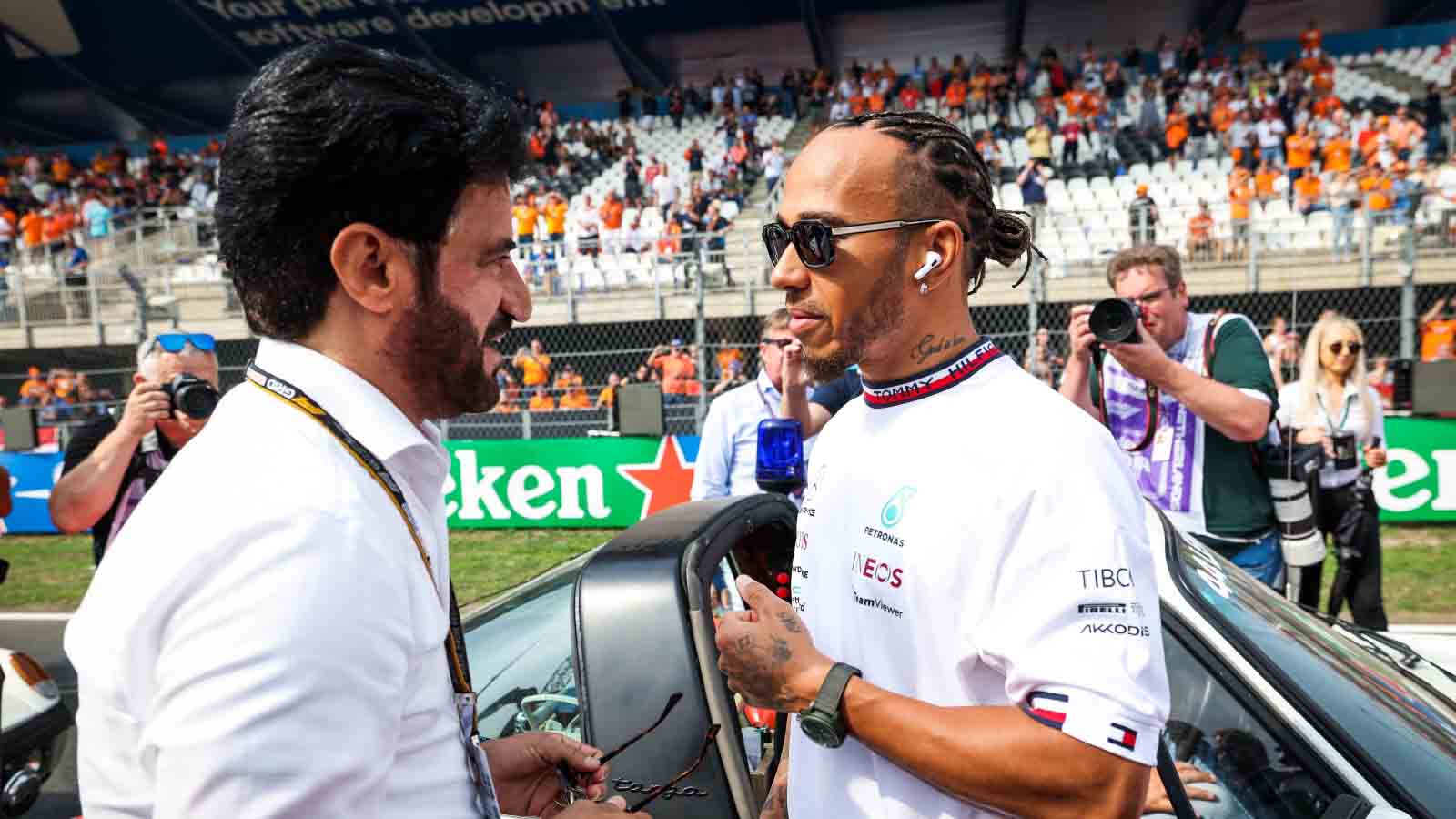 Lewis Hamilton has praised the approach taken by FIA president Mohammed Ben Sulayem during his time in the role so far, supporting his push to increase diversity in Formula 1 and having open communication with drivers on how to improve the sport.
Ben Sulayem took over from Jean Todt after he was elected to the position last December, following a successful campaign that saw him promise to "devote as much time as needed" to help improve Formula 1 in the future, and he has been present at the majority of races so far this season.
Hamilton added that the Grand Prix Drivers' Association is looking to play its part in having an open dialogue with the FIA about the direction of Formula 1, and Ben Sulayem has been obliging in holding up his end of the bargain.
The seven-time former World Champion acknowledged the challenge facing the president in his job and Hamilton said he is in regular contact with Ben Sulayem, adding he is pleased with the way he has gone about his presidency so far.
"It's not an easy role for anyone, I think it takes time to get into a role and build all the relationships and also to implement change," Hamilton told reporters in Italy.
"But I think the most important thing for right now is the drivers. We are trying to build that connection with the drivers, all of us, the GPDA, we are all united and we want to help make the racing better.
"We want to help the FIA, and Mohammed has been really open with that. So we are just going to continue to work on that communication.
"I'm in touch with him quite a lot. We actually speak quite a bit. And he's very, very driven for…he's competitive.
"He used to race himself, so he has a competitor sort of mindset. And he's also very keen on diversity and really pushing for future change.
"So he wants to collaborate with us all on that. So I'm quite happy with it."
P19 ➡️ P5. Great result, especially given how much of a struggle it was at the start. Thanks always to the team, feels good to bring home some points 🇮🇹🏁~ pic.twitter.com/wk5RraMIc3

— Lewis Hamilton (@LewisHamilton) September 11, 2022
On track, Hamilton currently sits sixth in the Drivers' Championship after the Italian Grand Prix, having risen from the back row of the grid to take a P5 finish at Monza.
Read more: Alpine considering axing young driver programme after Oscar Piastri furore