Hamilton bemoans 'bumpiest track I've ever driven'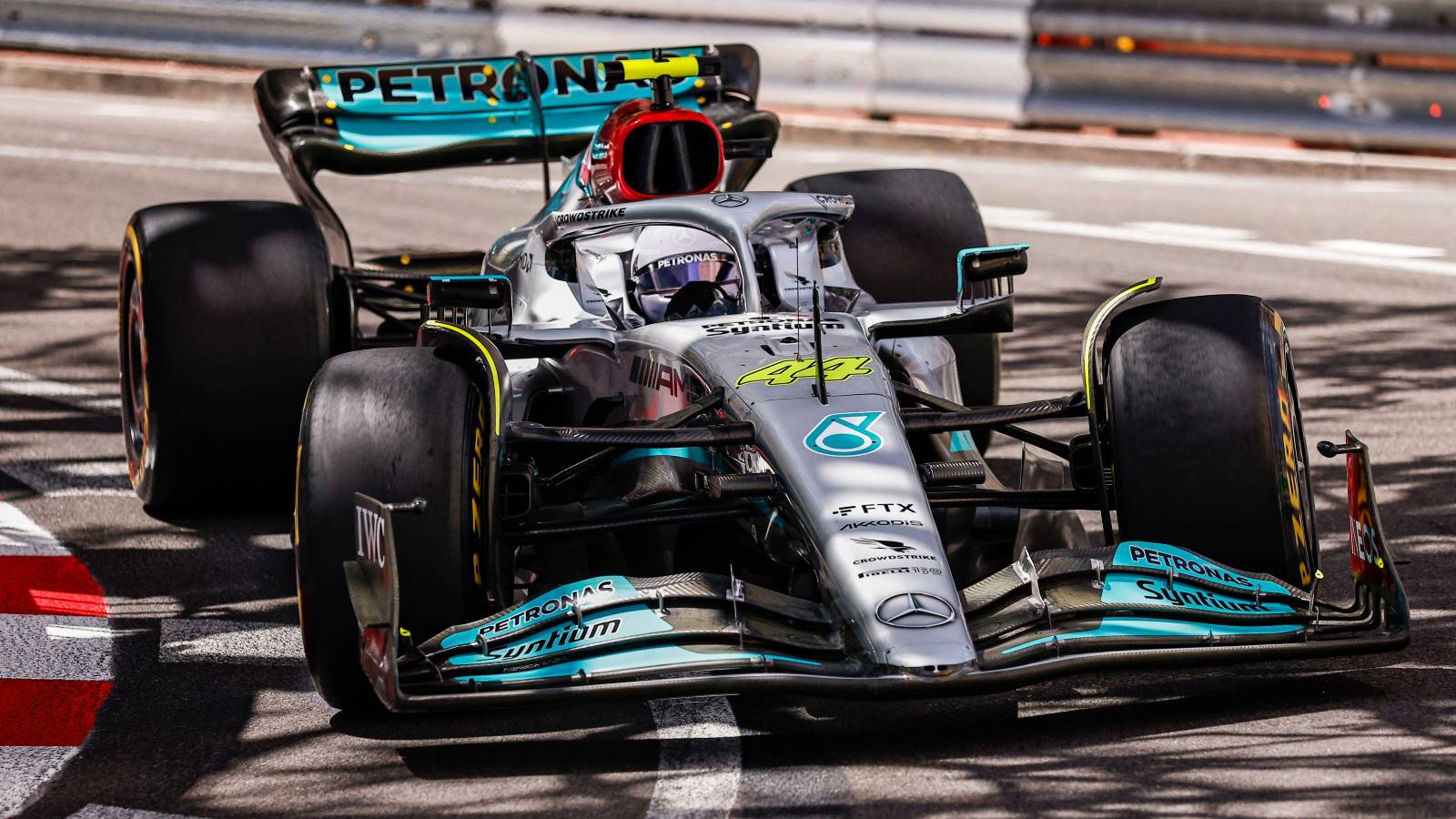 Mercedes' Lewis Hamilton said he has never had a more bumpy Formula 1 experience than driving a 2022 car in Monaco.
Hamilton did not have the most fantastic of Fridays at the Monaco Grand Prix, the seven-time former champion managing only P10 in the opening practice session before dropping out of the top 10 in FP2.
The Mercedes W13 was certainly not a smooth ride, although this time it was not porpoising causing the problem – instead it appeared to be the stiffness of the suspension.
That then created the "bumpiest roller coaster ride", as Hamilton termed it.
Friday in Monaco ✅ A positive step forward for George.

Lewis ends the day in P12 – he just wasn't able to get a clean lap in during that session pic.twitter.com/wrkuFF113o

— Mercedes-AMG PETRONAS F1 Team (@MercedesAMGF1) May 27, 2022
Asked if it was a case of relearning the Monaco track in the all-new 2022 cars, Hamilton told reporters: "Well, firstly it's the bumpiest of tracks I've ever been…it's probably the bumpiest track I've ever driven, it's the bumpiest roller coaster ride.
"So that makes it difficult, but then just generally our car bounces a lot. It's different bouncing to what we've experienced in the past. It's just because it's in a low speed also, so it's not aero. I think it's just the bumps on the track may make it worse.
"But otherwise, not really having to learn the track differently. It's just fighting the car to put a lap together is a lot different. I don't remember experiencing that before.
"I remember just back in the day, I mean, my first year here, just a light nimble car going around, it was so much better.
"But now we have these super-heavy cars that are heavier than ever before and braking zones are different.
"But as I said, putting the lap together is difficult, but I think we made some improvements going into that session and it doesn't even feel like when you actually do try to put a lap together, the grip doesn't feel terrible, it's just your eyeballs coming out of the sockets. And so we've got some work to do overnight to try and fix that."
Ferrari comfortably set the pace in Monaco on Friday, their closest challenger being Red Bull's Sergio Perez, while Max Verstappen in the other Red Bull was four tenths of a second down on title rival Charles Leclerc who topped both FP1 and FP2.
Hamilton feels Mercedes' battle in Monaco is against his former team, McLaren.
"As anticipated, I didn't think we would be as quick as the Ferraris, the Red Bulls," said Hamilton.
"Our battle is to try and stay ahead of the McLarens, I think."
Hamilton believes there is the performance in the W13 to challenge those ahead but too much "hindered" Mercedes on Friday, which meant he could not put any "great laps" together.
Suggested that his comments hinted he did not enjoy his time on the track, Hamilton replied: "Well, I mean, it's not that I didn't enjoy it. As I said, I didn't get to really put, like, great laps together.
"A good Sector One. Two is kind of almost there and then three wasn't there. I think the best laps of the day were really in like P1 – the first few laps, so we will study the data. We are trying to figure out how we can, as I said, improve the bumps. And I really hope for a better day tomorrow.
"It feels like the car has the potential to be almost up there with the guys. But there was all these things that just kind of hindered us a little bit, but we won't stop fighting."
Will the 2022 cars struggle around Monaco?
The Monte Carlo track is set to provide a stern test for the 2022 cars.