Lewis Hamilton did speak with the stewards during the red flag stoppage at the Italian GP where he was shown footage of the two red Xs that led to his penalty.
Hamilton was the driver to beat in the first half of Sunday's Italian Grand Prix, comfortably leading the race ahead of McLaren's Carlos Sainz.
However, his efforts came to nought when he incurred a 10-second stop-go penalty for pitting when the pit lane was closed.
With the Safety Car out for Kevin Magnussen's stricken Haas, Hamilton dived into the pits for what would usually be a 'free' pit stop.
It proved to be extremely costly.
The Brit, along with Antonio Giovinazzi, did not notice the boards indicating that the pit lane was closed.
As such he was hit with a stop-go penalty, which was confirmed by the stewards during the red flag stoppage for Charles Leclerc's crash at Parabolica.
Hamilton promptly hopped out of his W11 and went to speak with the stewards.
Lewis Hamilton apparently went to have a chat with the stewards about his 10 second stop and go penalty at the Italian Grand Prix 😳 pic.twitter.com/lp2ygmRSuN

— Mercedes F1 News – SilverArrows.Net (@SilverArrowsNet) September 6, 2020
"It wasn't to see Michael [Masi], it was to see the other stewards, who make the decisions with penalties," Racefans.net quotes him as having said.
"They just quickly showed me the onboard and those two signs that had an 'X' on it.
"I didn't see them because I was looking elsewhere.
"But then there was not really much more for me to do so I just left and went back to get changed and that's ultimately why I was a little bit late to the grid."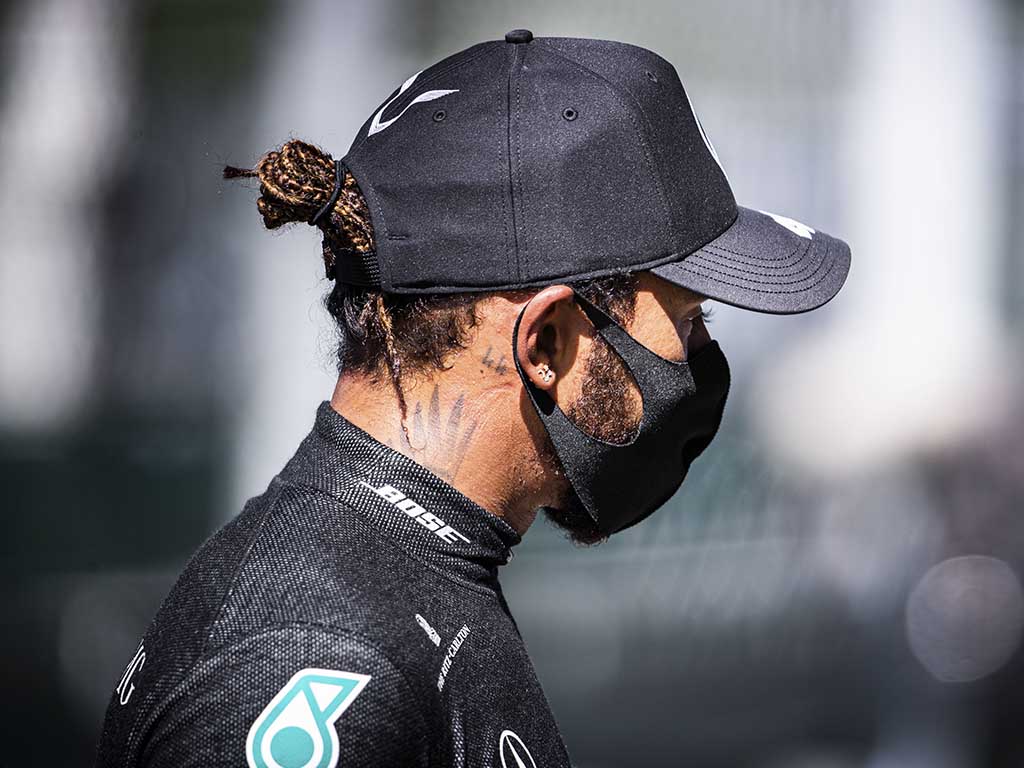 Get your hands on the official Mercedes 2020 collection via the Formula 1 store
Hamilton finished the grand prix in seventh place, extending his lead in the Drivers' Championship to 164 to Valtteri Bottas' 117.
The stewards, meanwhile, confirmed that Hamilton entered the pits 12 seconds after the pit lane had been closed.
Closed at 15:41:47, Hamilton entered at 15:41.59.
"The 'pit lane closed' message was displayed on the Time Page 3, and the pit lane closed lights were displayed on light panels 16 and 17 at the same time," read the stewards' note.
"Car 44 entered the pit lane at 15:41.59.
"We note that this is a mandatory penalty under the Sporting Regulations."
Hamilton was also given two penalty points on his licence for the transgression, bringing his tally up to eight.
Follow us on Twitter @Planet_F1 and like our Facebook page.