Hamilton 'never close' to leaving Merc for Ferrari
Lewis Hamilton was "never close" to moving Mercedes for Ferrari, saying a switch from silver to red "wasn't meant to be".
Hamilton has long been rumoured to be on his way to Ferrari, linked to the team several times in the past.
When Sebastian Vettel signed his second three-year contract with the Scuderia, Hamilton said at the time that had pretty much ended talk of him racing for the Scuderia.
Instead he stayed with Mercedes, winning six of his seven World titles with the Brackley squad.
As he entered this year with the prospect of taking title number seven, there was speculation that matching Michael Schumacher would finally trigger that move.
It didn't.
Despite talking with Ferrari chairman John Elkann, the Scuderia instead confirmed Carlos Sainz as Charles Leclerc's 2021 team-mate with Hamilton expected to again re-sign with Mercedes.
The 35-year-old says a move to Ferrari "wasn't meant to be".
Speaking to the media ahead of the Bahrain GP, he said: "I was never close at all to ever leaving my team.
"I think it's only right that as drivers and as people when you're looking at your next phases and committing to periods of time in your life, you have to analyse what your options are.
"And make sure you have done your due diligence and have the pros and cons.
"I don't necessarily know that our values are aligned and timing [wise], it just wasn't meant to be.
"I'm not bothered by it. I'm so proud and grateful for the journey that I have with Mercedes."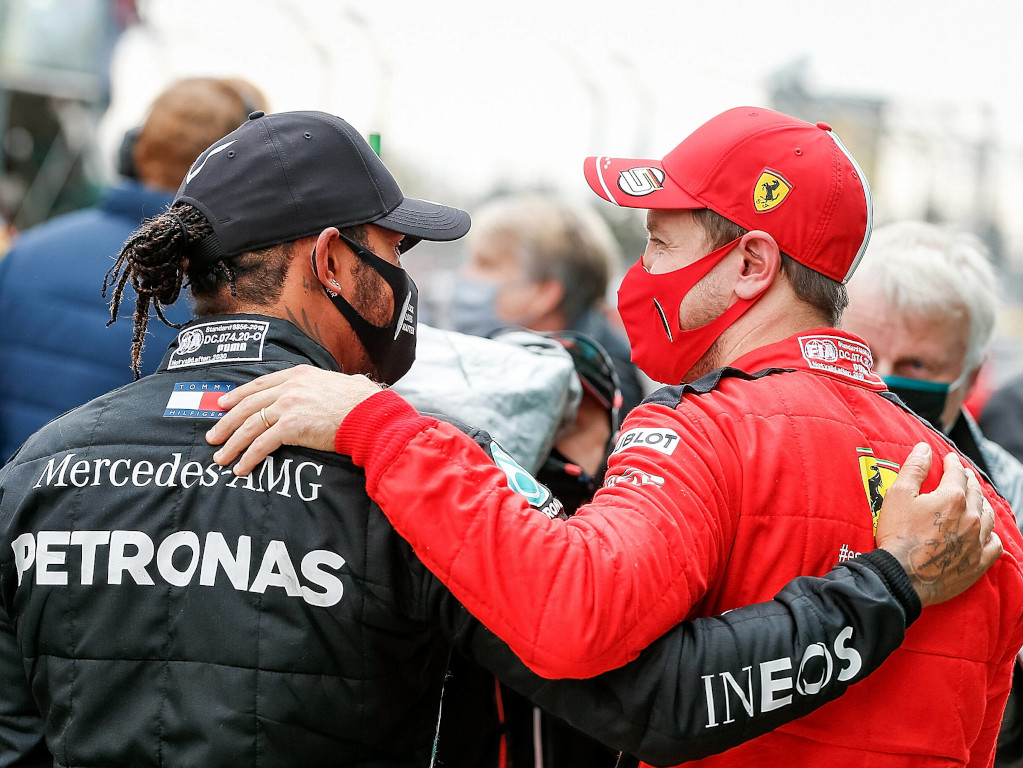 Get your hands on the official Mercedes 2020 collection via the Formula 1 store
Although Hamilton has yet to sign a new deal with Mercedes, it is believed to be a matter of time before he sits down with Toto Wolff and agrees terms.
The Brit sees himself as having a long-term partnership with the Mercedes "family".
"I think this is the only team in the history of the sport where you're long-life family member," he said.
"If you look at the all the greats who have been there their whole lives, they've been a part of Mercedes, the Mercedes brand.
"You're part of the road of evolution and they include you in the family forever.
"So that's something, that's loyalty, which I have tattooed, which is a huge part and such an important value to myself."
Follow us on Twitter @Planet_F1 and like our Facebook page.