Hamilton: No bad blood, bad feelings towards Albon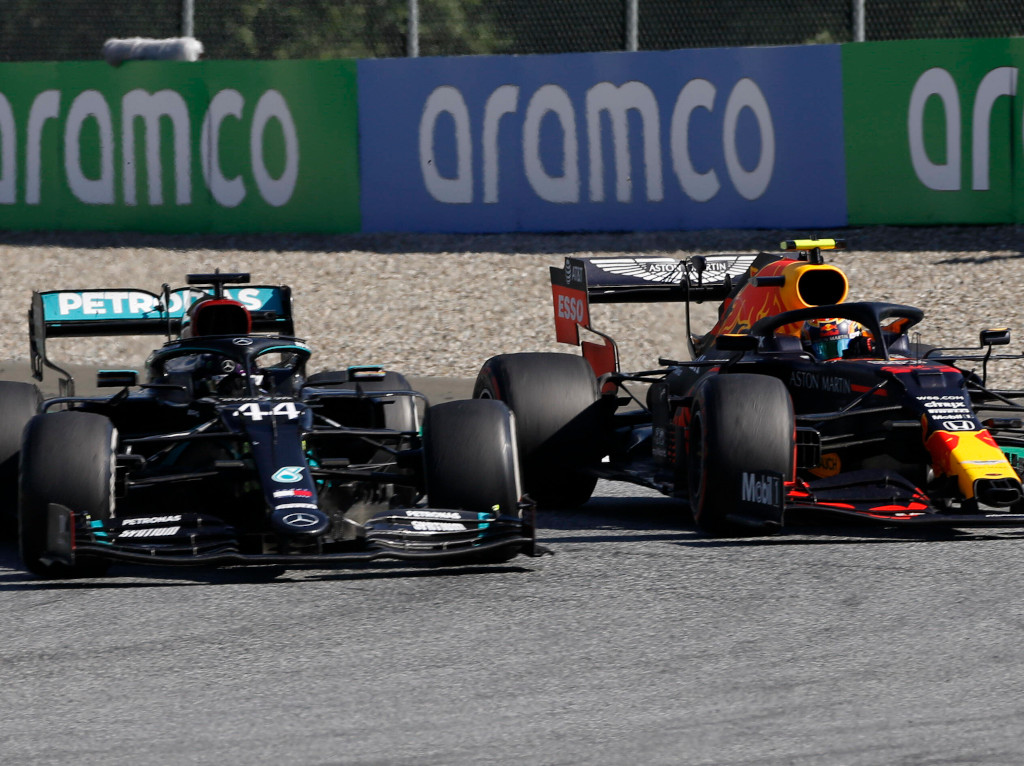 Lewis Hamilton insists he has no hard feelings towards Alex Albon despite Sunday's clash costing him second place at the Austrian Grand Prix.
Restarting the grand prix after a third Safety Car at the Austrian GP, Hamilton was in second place and chasing his team-mate Valtteri Bottas for the win.
Albon was up to third and on new soft tyres.
The Red Bull racer attacked Hamilton for the position, trying to make his move around the outside of Turn 4.
The two touched, Albon's rear right against Hamilton's front right.
It's Brazil 2019 all over again as Hamilton hits Albon off from a certain P2 at the very least! 😲

WOW. #AustrianGP pic.twitter.com/nZLjHJFtRm

— iGP Manager (@iGPManager) July 5, 2020
The contact pitched Albon into a spin similar to their 2019 Brazilian Grand Prix incident, and, similar to Brazil, it cost the Red Bull driver a podium.
In keeping with the theme, the stewards, as they had done at Interlagos, slapped Hamilton with a five-second time penalty for causing a collision.
Although the Brit crossed the line in second place, he dropped to fourth in the official classification.
Hamilton maintains that, unlike Brazil, this was a racing incident.
"First of all I have a huge amount of respect for Alex — he's a super talented young man, I don't have any bad blood or bad feelings towards him whatsoever," the World Champ is quoted by Racer.
"In Brazil you saw I came straight to him, that was wholeheartedly my mistake and my problem and tried to face it with dignity.
"I think today was in my opinion a racing incident.
"He was on a much better tyre, I entered the corner, committed in blocking, but obviously I was defending the position.
"I took the corner as normal, I had quite a lot of lock on to get around the corner.
"The track drops away as you go through the corner so a lot of people understeer through there; however I didn't get on the power, I needed to decrease my speed, and he jumped on the power.
"He still had like a car's width to the left of him and ultimately we touched.
"I think it's unfortunate that we collided — I wouldn't want to ever collide with anybody.
"But I have to respect the decision the stewards did take because I don't think you can say otherwise about it.
Hamilton revealed he has already apologised to Albon for the incident, but insists it was nothing more than a "racing" one.
He added: "I did apologise, before I'd seen the incident I'd apologised to Alex in an interview just because in the heat of the moment you don't always have the viewpoints of everything and I didn't want to jump to conclusions, and then I watched the replay and I think it was a racing incident as I said."
Follow us on Twitter @Planet_F1 and like our Facebook page.