Lewis Hamilton insists he is not get involved in a "psychological battle" with Red Bull, saying his talking will be done on the track.
With Mercedes finally facing proper competition from Red Bull on the track, a war of words – and staff poaching – is taking place off it.
Christian Horner has accused Toto Wolff of trying to "create pressure" by talking up Red Bull with the Austrian saying Mercedes, despite leading both championships, have a "deficit with the car".
Helmut Marko got involved, declaring that Hamilton is trying to throw Verstappen off his game by saying his best rival in F1 was "Sebastian Vettel".
Hamilton, though, says playing mind games is not what he's about.
"Luckily for me," he said, "my job [means] I don't have to focus on those things and I really don't like… I'm really not about the whole psychological battle that people like to have.
"It's interesting to see from the outside the little squabbles that people are having, the digs that individuals take.
"I'm just really about trying to be the best I can be. And I know that if I put all my energy into that, that I can do some great things.
"So, I don't feel like we need to put anybody else off, or mess with their heads.
"My dad just always said 'do the talking on the track'. So that's what I'm about, and that's what I do."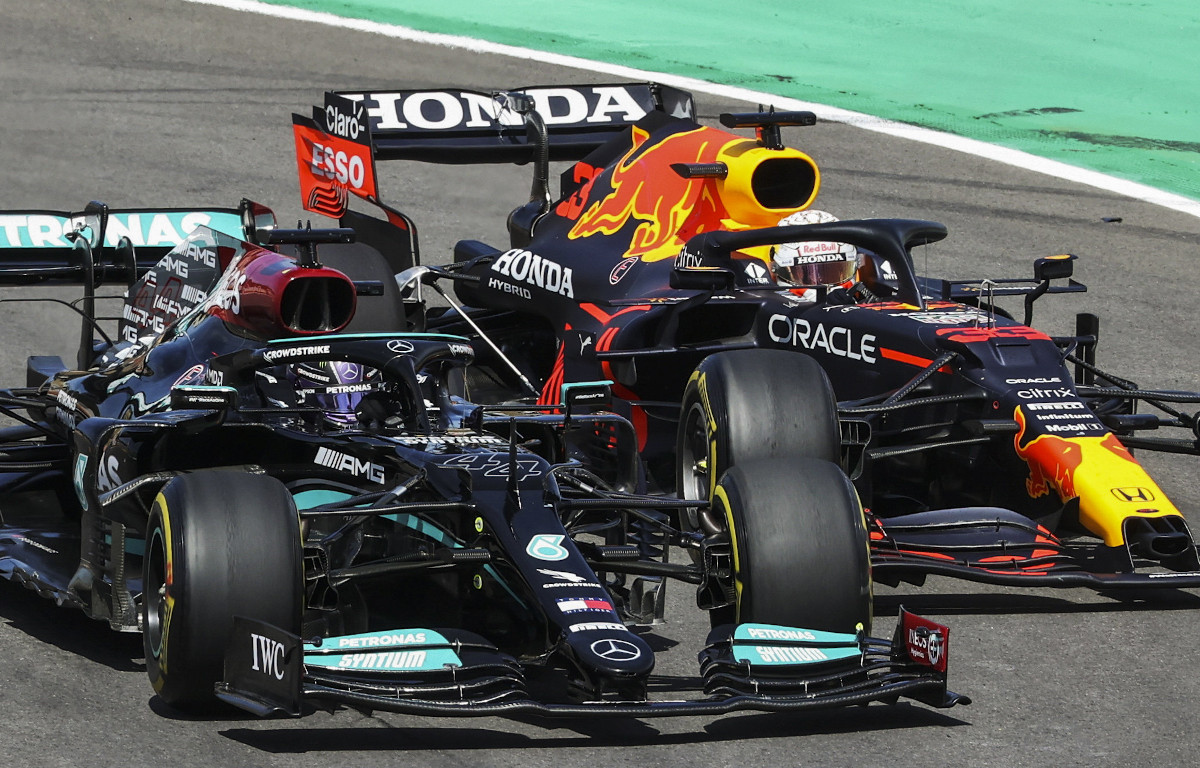 Check out all the latest Lewis Hamilton merchandise on the official Formula 1 store
One 'game' currently playing out is Red Bull poaching Mercedes' engine staff.
Having signed six of the Brackley squad's championship-winning engine team, Helmut Marko claimed Mercedes have offered to "double the salary" of their staff to keep hold of them, and yet they have still chosen to go to Red Bull.
Asked about the Mercedes exodus to Red Bull, Hamilton said it is "not a surprise" that other teams want to get their hands on Mercedes' personnel.
"There's obviously all this that's in the background," said the Brit.
"And I think I've got the best ally with Toto, who will be working to manage it in the best way possible.
"Without doubt, every individual that's in our team is amazing and it's not a surprise that everybody will want them. We've had a lot of success together.
"If there are people that have moved on, I wish them all the best. We all have to go through our own journeys and make our own decisions, which are right for us.
"But this is a huge team – it's a big team and it's not about one individual. Or even five. It's about a collective.
"And we've got an amazing collective group of people that still remains solid and focused on winning this championship."
Follow us on Twitter @Planet_F1 and like our Facebook page.