Brown on why he won't give Hamilton a race seat
Zak Brown says he would not put Lewis Hamilton in a McLaren today – not because he is not a great driver but because the team is building for the future.
Despite Mercedes announcing Hamilton had re-signed with the Brackley team for a ninth season, the Briton's future is still one of the hot topics as he only signed a one-year deal.
The big question is will Hamilton continue with Mercedes beyond this season or is 2021, and his bid for a record-breaking eighth World title, his last hurrah.
Of course, there is another option – a new team for 2022.
Asked whether McLaren would join the queue to sign the Briton if he gives any indication he may want to try his hand with another team, Brown said no.
That, however, is not because he does not rate Hamilton.
Instead, Brown says it is because the seven-time World Champion does not fit into McLaren's current plans – plans that involve Lando Norris and new signing Daniel Ricciardo.
"Where we are today, no, because we are really happy with Daniel and Lando and have them under long-term contracts," he told the Daily Mail.
"If I had an opening, would I put Lewis in the car? Of course, but we are trying to build for the future, hence this kind of youth-and-experience combination.
"You feel if you brought Lewis back now it would be for a one or two-year journey and we know we are not ready to compete for championships, so we need to set up a driver line-up that gets us to that position and that when we reach it they are ready.
"Daniel is ready now, of course. I don't think the timing is right for Lewis."
New subscribers to F1 TV Pro can watch the Bahrain Grand Prix for free with a seven-day trial. Sign up here! Please check to see if F1 TV Pro is available in your country.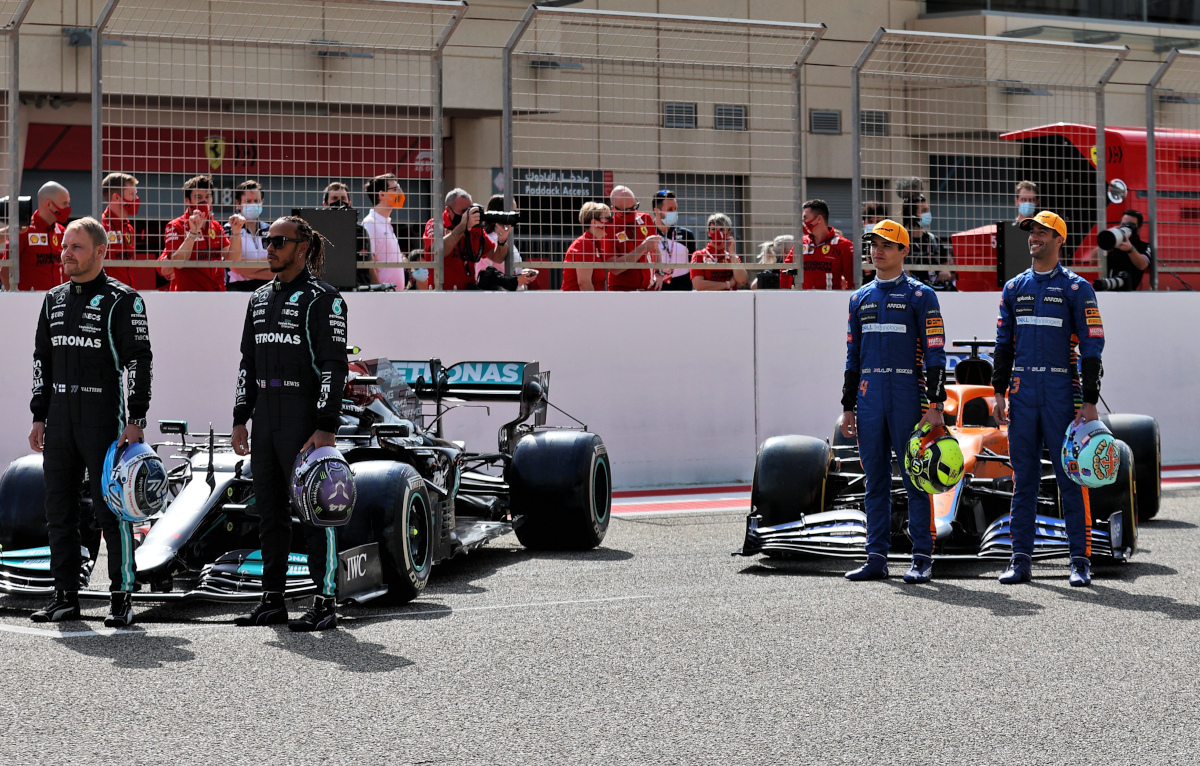 So what will happen to Hamilton and Mercedes come 2022?
Brown reckons the Briton will win title number eight this year and call it quits rather than change teams, with Mercedes signing Max Verstappen and George Russell as their all-new 2022 line-up.
"I think you will see Max and George there in 2022," said the McLaren team boss. "I think that's the obvious conclusion.
"Lewis wins title No 8 this year and is the winningest driver in every category. They have a one-year deal with him.
"George is coming out of his deal and Max has a deal he comes out of. You have Max's experience and youth, you have George's youth. If I'm Mercedes that's a pretty killer line-up for the next five years.
"The interesting thing is what do Red Bull do? That's a harder one to answer.
"It's tough for them. Everyone is locked down. And Lewis has spent his entire career with Mercedes, either through the works team or with McLaren, and I think as Michael Schumacher was fundamentally a Ferrari man — though he ended up with Mercedes — Lewis has this opportunity to be a career Mercedes man, so I don't know why he would move."
Follow us on Twitter @Planet_F1 and like our Facebook page