Lewis Hamilton standing 'opposite' to his fellow drivers over Saudi Arabian concerns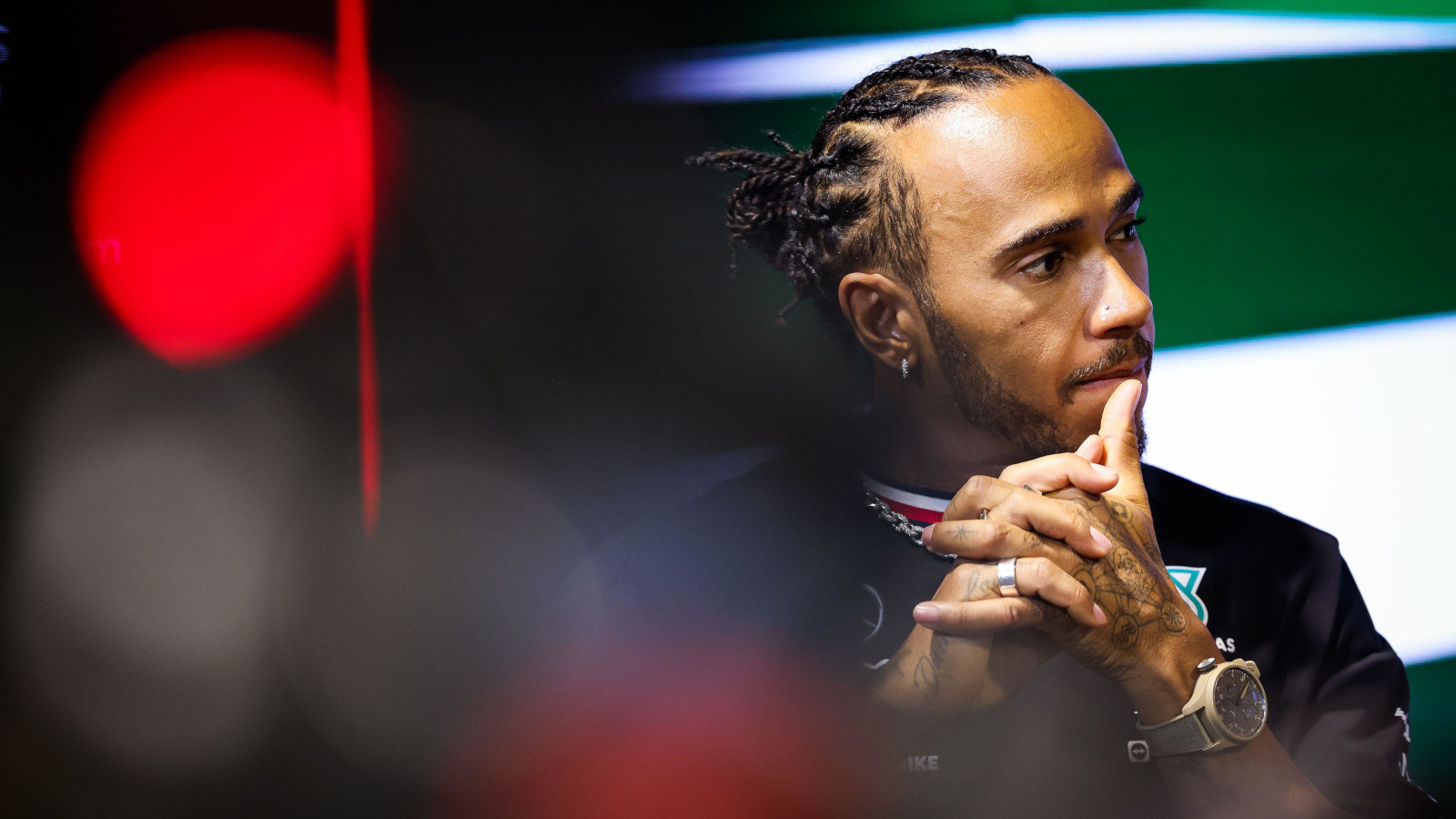 While his rival drivers toed the party line and declared they had faith in F1 keeping them safe as the sport set up for the Saudi Arabian GP weekend, Lewis Hamilton said his opinions were "opposite to everything they said".
Formula 1 is back in Saudi Arabia this weekend for the third running of the grand prix, but it's not without controversy and comment.
Last season some drivers threatened to boycott the race after a missile attack during Friday practice on an oil depot close to the Jeddah circuit.
The drivers held late-night talks with team bosses and F1 chiefs in which they raised concerns about safety. But after "total assurance of the country's safety", as it was put by F1 boss Stefano Domenicali, the race weekend went ahead as planned.
Back at the Jeddah circuit for round two of the 2023 championship, the majority of the drivers aren't worried about their safety as they "fully trust" F1 and the organisers.
"Obviously we trust FOM and the organisation to keep us safe," said Esteban Ocon in Thursday's FIA press conference.
"Obviously, it was scary what happened last year. None of us wants to ever experience something like that. But, we trust everyone around to put us in a safe situation to race."
Red Bull's Sergio Perez added: "I'm happy to be back and as a sport I think we're able to also help a country to evolve and for the people that live here. So, this is something that as a sport we can be proud of.
"And, on the other hand, we also fully trust the organisations that bring us here to compete in a safe place."
Hamilton, however, isn't as comfortable as his fellow drivers.
PlanetF1.com recommends
Lewis Hamilton quizzed on Bahrain GP criticism and Mercedes exit talk
Lewis Hamilton to Ferrari talk resurfaces after rocky start to Mercedes season
Lewis Hamilton: Max Verstappen 'will not slip up' in latest title pursuit
"Not much really to add," he said. "All the opposite to everything they said."
Asked to elaborate on his comments, he replied: "Well, I didn't elaborate on it, so it's open to interpretation."
Pressed to whether he was 'happy' to be racing in Saudi Arabia, he said: "Like I said, it's open to interpretation. I'm looking forward to getting in the car, for sure."
As for whether it is politics or safety that is the issue, he said that's "something I don't want to get into either."
"So hopefully everyone has a safe weekend and hopefully everyone gets home safe afterwards. That's as much as we can do, right?"
He added: "The thing is, if I'm not here, Formula 1 will continue without me, so what I try to do is just try to learn as much as I can.
"When I'm going to these different places, I still feel that as a sport go into places with human rights issues, such as this one, I feel that the sport is duty bound to raise awareness and try to leave a positive impact.
"And I feel like it needs to do more. What that is, I don't have all the answers, but I think we always need to try and do more to raise awareness for things that the people are struggling with."
But there is one thing he's looking forward to this weekend, he insisted.
"I'm looking forward to driving the car here," he said. "The track is pretty awesome.
"And I'm looking forward to the challenge of trying to figure out whether or not we are closer this weekend or whether we are further behind. So that part of my job I'm excited about."