Hamilton 'needs to figure out' Qatar pace deficit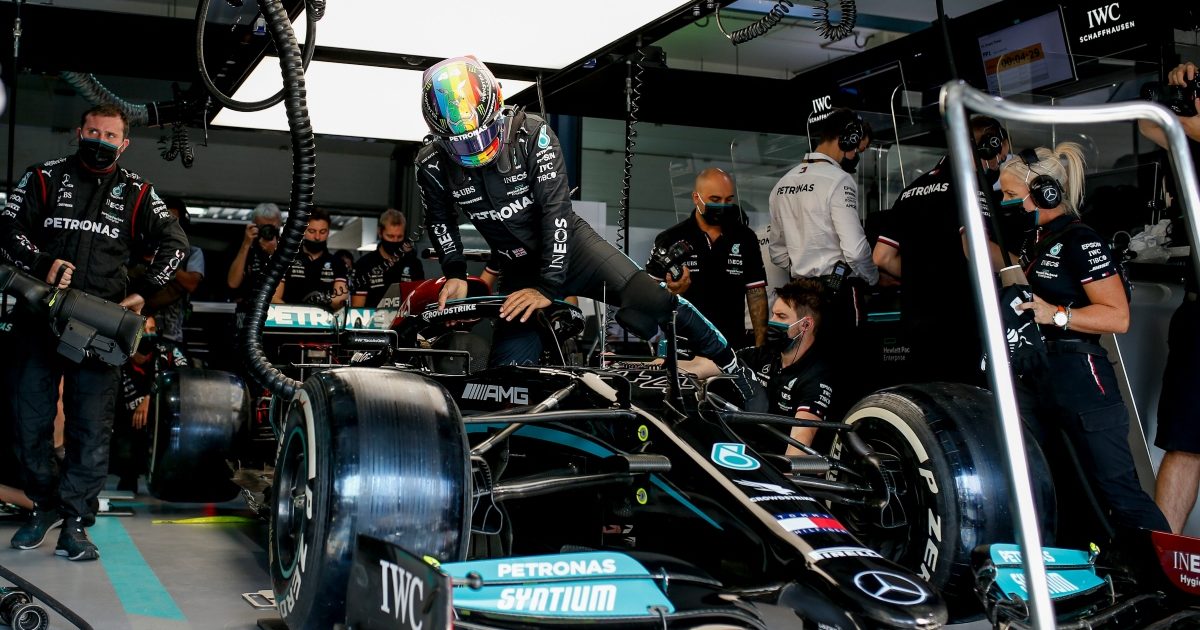 Lewis Hamilton says he's off the pace after the first day of running in Qatar and needs to figure things out overnight. 
It wasn't the best start to the third to last race weekend of the season for the Mercedes man with him falling to top either FP1 or FP2, finishing in P4 in both sessions.
In both the morning and the afternoon he was also a fair bit slower than team-mate Valtteri Bottas with the Finn going three-tenths quicker in the first and four-tenths quicker in the second, which he topped.
Perhaps more importantly, Hamilton also failed to finish ahead of Max Verstappen in either, despite being widely expected to have stronger machinery than the Dutchman at the circuit.
Speaking afterwards, he said he wasn't yet sure if he'd be able to battle the Red Bull man at the business end of the weekend and that work needed to be done before then.
"No clue," he said when asked if he'd be level-pegging with his title rival in the race.
"At the moment, as I said I'm a little bit slow, so we need to figure that out tonight."
P1 and P4 under the lights in Qatar 🌇 Now, to dig into the data 🤓 pic.twitter.com/gDiwZCcGYE

— Mercedes-AMG PETRONAS F1 Team (@MercedesAMGF1) November 19, 2021
His struggles to find his feet are made somewhat understandable by the fact that it's the first time ever that Formula 1 has raced at the circuit and the first most drivers, including himself, have done so.
He isn't encountering too many issues though, although like Lando Norris he picked up some damage going over the kerbs that some feel are too high and punishing.
"Driver wise, it's okay," he said.
"I mean it's all high-speed corners so it's definitely physical but then the track's quite nice, no real issues.
"And yeah, I mean there's a little bit of damage, I think just from riding kerbs, but nothing too serious hopefully."
Heading into the first day of running, the biggest talking point was an off-track matter, with everyone waiting for the FIA to announce their decision regarding Mercedes' right to review the stewards' call not to penalise Max Verstappen at the Sao Paulo Grand Prix.
The appeal was ultimately rejected, and Hamilton says he wasn't paying any attention to it beforehand anyway, preferring to focus on the weekend ahead of him rather than the one just gone.
"I don't have any thoughts on it because I'm not a part of it and I've been focusing on trying to do my weekend," he stated.