Mercedes explain why Hamilton struggled against Gasly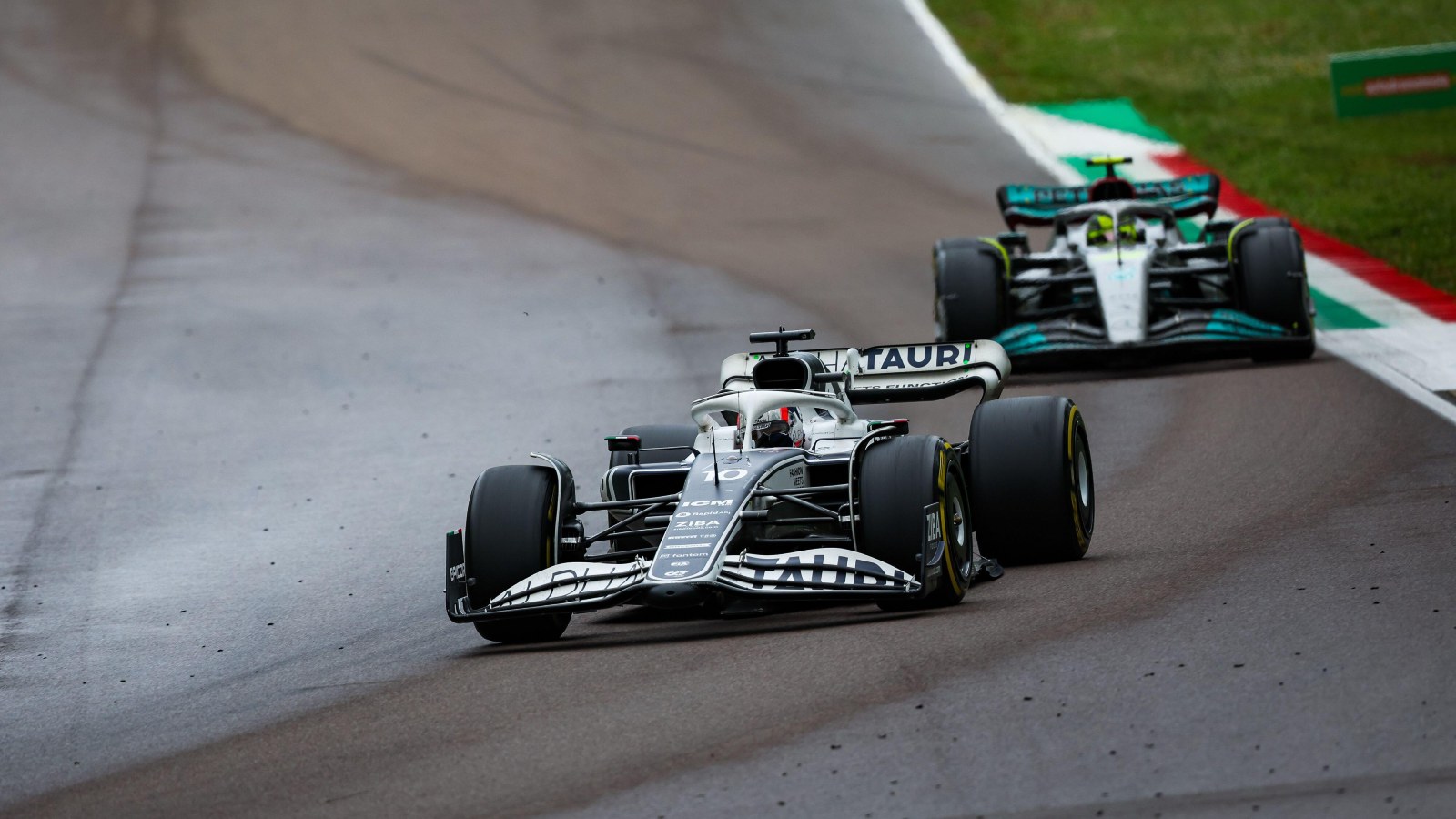 Mercedes have given an explanation as to why Lewis Hamilton struggled to overtake Pierre Gasly during the Emilia Romagna Grand Prix.
During a weekend to forget for the seven-time former World Champion, he spent a large portion of the race looking at the back of Gasly's car seemingly unable to overtake him.
Hamilton was at the very back of a 'DRS train' which meant whatever advantage he was getting with the extra downforce, Gasly was also benefiting.
In a debrief of their race on the team's YouTube channel, trackside engineering director Andrew Shovlin explained this was the cause of Hamilton's inability to pass the Frenchman.
"Well, it's the same problem we had in the sprint," Shovlin responded when asked why Hamilton had struggled to overtake the AlphaTauri man. "When you are in what we call a DRS train.
"Now, the combined effect of the DRS at Imola plus the tow gives you around half a second of advantage against a car you are following.
Hamilton says he'll decide "when my masterpiece is finished"
Lewis Hamilton's latest Instagram post has got people talking about his future with Mercedes, but only he really knows what lies ahead.
"The issue is if that car is following another car and they themselves have DRS, almost all of that advantage is wiped out and that was principally the issue Lewis had.
"That because Gasly had DRS, they were following almost an identical speed profile down the straight. Lewis wasn't really able to get alongside and that was why he spent the whole race rather frustratingly stuck in that position."
As the Imola track began to dry, drivers were faced with a choice of when to stop to swap their intermediate tyres for slicks and Mercedes, led by Hamilton himself, were among the more conservative when deciding when to come in.
Shovlin was asked about that and said with the benefit of hindsight, they would have gambled and brought in Hamilton earlier.
"If you look at the issues though as to why we didn't do that, there was a dialogue with Lewis but we had a car all weekend that was struggling with warm-up and going out on slick tyres on a damp track is a very challenging situation and really we need to understand why we've got this warm-up problem," 48-year-old Shovlin said.
"We know from previous races, we know from previous damp qualifyings that those are conditions Lewis excels in. He's very good in those changing conditions but as I said, there is an underlying problem we've got with this car.
"It's very difficult for us to generate temperature and we need to fix that before we will get back into a situation where we can really gamble on those changing conditions."