Hamilton reveals plan to add his mother's surname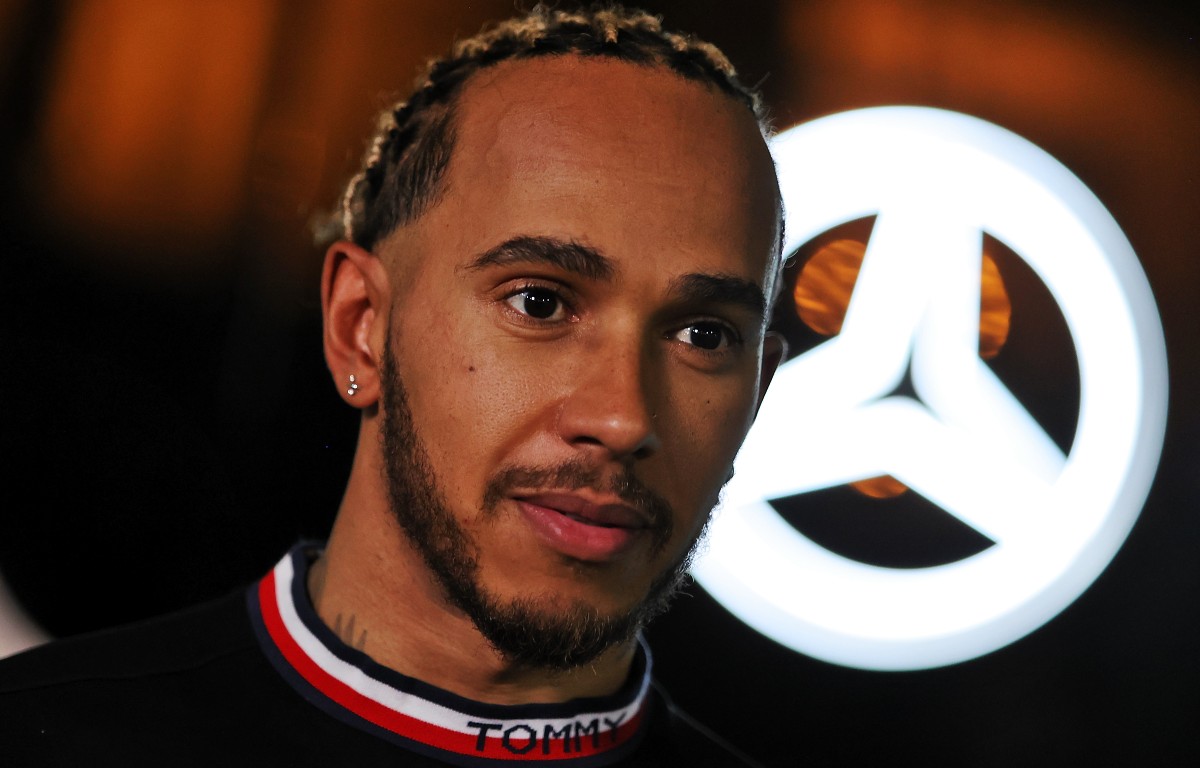 Lewis Hamilton has revealed he plans to change his name to include his mother's maiden name as he wants her to be part of his legacy.
Since he burst onto the scene in 2007, Hamilton's name has become one of the most famous not only in Formula 1 but in motorsport as a whole.
However, the seven-time former World Champion has now revealed he plans to alter his name to include the surname of his mother, Carmen Larbalestier.
"Not many people know this – my mother's last name is Larbalestier and I'm going to put it in my name," he said during a sponsor's Q&A event.
"I don't understand the idea that when people get married, the woman loses her last name. I want my mother's surname to be along with the legacy of the Hamilton surname."
It has been reported that rather than changing his own surname, the 37-year-old will incorporate Larbalestier as an extra middle name. His current middle names are Carl and Davidson.
Hamilton's mum and dad, Anthony Hamilton, divorced when he was two but he has kept a close relationship with both.
He lived with his mum until the age of 12 when she and her new partner decided to leave Stevenage, where Hamilton was born, and move to London.
I want to take a moment to celebrate my mum today. The unconditional love you've shown me is unmatched and I feel so lucky to have a mother as wonderful as you. You are the best part of me. Happy Birthday mum, I hope you have the best day. pic.twitter.com/XLImpRYnsA

— Lewis Hamilton (@LewisHamilton) November 11, 2020
Hamilton then went to live with his dad and began his racing career.
His mum has not often been seen as she prefers to keep her life private, but she has been spotted at a few races cheering him on and was with him when he was knighted last year.
Hamilton also paid tribute to his parents when asked to pick which of his seven world titles was his favourite.
"Every single one is different. The first one, having that dream as a kid to be a F1 World Champion and eventually realising it, is quite special," he said.
"Just knowing how much my parents gave up for me to even be able to be there.
"The first one I wasn't really able to enjoy it as much, there was so much going on it went past in a flash.
"I'd say probably the last one was my favourite. Firstly because there were so many more people on the journey with me but it really was confirming my belief in myself for all those years.
"I had teachers tell me I wasn't going to amount to anything, I had [other children's'] parents tell me I'm not good enough, and so just knowing those people will be watching and saying 'dammit, I was wrong'."
Hamilton legacy defined on and off the track
Hamilton has said he wants to leave behind a legacy that grows beyond his on-track accomplishments.