Hamilton has 'plenty of fuel left in the tank' for 400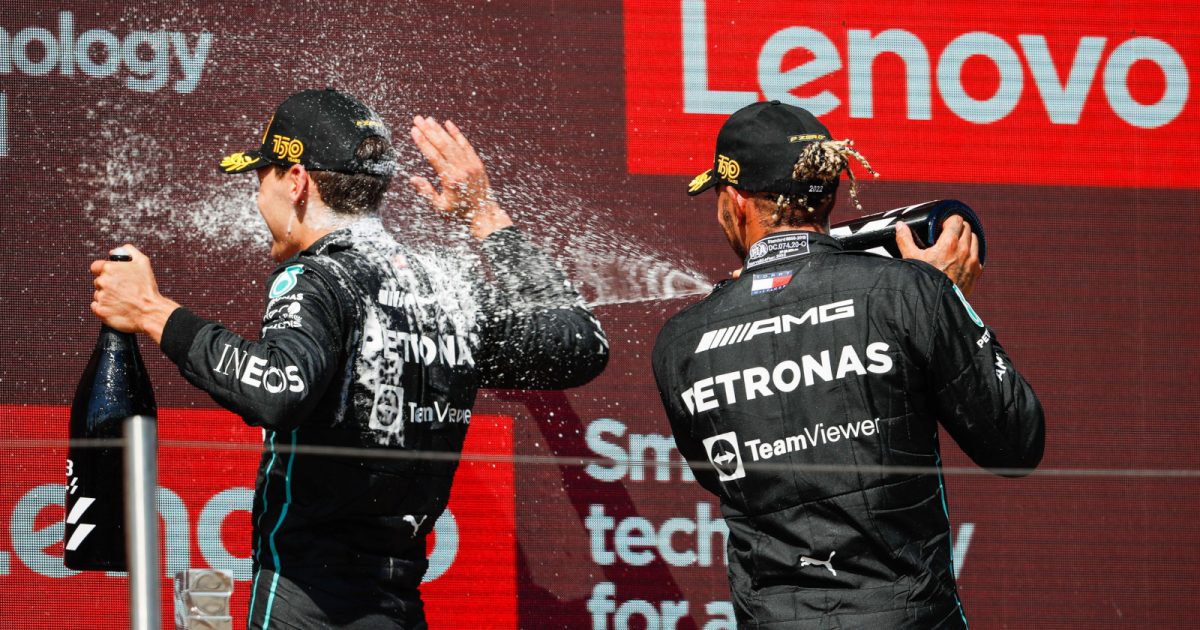 Having finished on the podium in his 300th grand prix, Lewis Hamilton has declared he has "plenty of fuel left in the tank" with Toto Wolff suggesting 400 could be possible.
Hamilton is in the midst of his first season of his latest two-year Mercedes contract.
But at 37 years of age the Briton is now closer to the end of his career than the beginning, the only question is how close.
His team boss Wolff reckons he could keep going for many years to come.
"We talked a few weeks ago about how long our partnership can go and the number that was discussed was five to 10 years, so we can get to 400," he jokingly told PA news agency.
That figure was put to him after Sunday's French GP, Hamilton replying: "That's a lot of races. I firstly just want to be grateful to get to this point.
"But I still feel fresh and still feel like I've got plenty of fuel left in the tank.
"I'm enjoying what I'm doing, I'm really proud and am enjoying arriving every day and working with this incredible group of people.
"I'm also enjoying working with the sport more than ever.
"We've got some great people leading the sport and having great conversations about the directions we are going as a sport so I'm enjoying it more than ever."
Lewis Hamilton's reaction to being asked if he would drive in F1 for another 5 to 10 years 😅 pic.twitter.com/7fruA5QDeU

— ESPN F1 (@ESPNF1) July 25, 2022
Finishing second at the Paul Ricard circuit, Hamilton secured his best result of this season with George Russell making it a double podium for Mercedes as he finished P3.
But while the team is showing signs of improvement, that first win under F1's new ground effect aerodynamic era has yet to come.
Mercedes are working hard to achieve it and Hamilton says it the first objective right now. He and Wolff will sit down later to talk about the future.
"I want to get back to winning ways and that's going to take time, but I'm sure we'll sit down at some stage and talk about the future," he said.
"But again, just with our team, I always want to continue to be building.
"It's one thing having races, but it's also continuing the work that we do outside and doing more, which I think Mercedes and us can always do more, and we will."
Sunday's result was Hamilton's fourth podium on the trot with the Brit saying he is "100%" enjoying the fight more today than he was in the early part of the season.
"The beginning of the year, was – not miserable, it could always be way worse – but from a driver's perspective understanding this car was so confusing," he said.
"To now be in a position where we're starting to understand the car a little bit more, it's given us much more of an enjoyable drive.
"We still lack performance in some of those areas but we're slowly getting there. It is about constantly just chipping away at it.
"Unfortunately, you can't take big leaps at the moment. But who knows? Maybe one big leap will come at some stage and we'll be right there."
Highlights from the French Grand Prix
Did Max Verstappen win the French Grand Prix, or did Ferrari and Charles Leclerc throw it away? Probably a bit of both.