Beating Michael Schumacher's record for the most F1 podiums, Lewis Hamilton says he is "humbled and honoured".
Hamilton put in one of his most dominant drives at the Barcelona circuit on Sunday as he turned a fifth Spanish Grand Prix pole position into a fifth victory.
The P1 handed the six-time World Champion his 156th Formula 1 podium, giving him the record ahead of Ferrari legend Michael Schumacher.
A record breaking 156th podium finish for Lewis Hamilton! 🏆🍾

He overtakes Michael Schumacher and now stands atop the all-time list 👏#SkyF1 | #F1 pic.twitter.com/zBjKfOBbke

— Sky Sports F1 (@SkySportsF1) August 16, 2020
"I don't really know what to say to those things," Hamilton said. "It's just very strange.
"All of us drivers here grew up watching Michael and dreaming of one day being here. What is happening right now is far beyond what I dreamed as a kid and I'm incredibly grateful of the opportunity that I'm given every day.
"I think Michael was obviously an incredible athlete and driver and I always just feel really humbled and really honored to be mentioned in the same light as a driver like him and Ayrton (Senna) and (Juan Manuel) Fangio. It's pretty cool."
Sunday's win was Hamilton's 88th career victory, putting him just three behind Schumacher's all-time record of 91 wins.
It also gave the Mercedes driver a 37-point lead in the Drivers' standings as he races towards a seventh World title, which would equal Schumacher's record.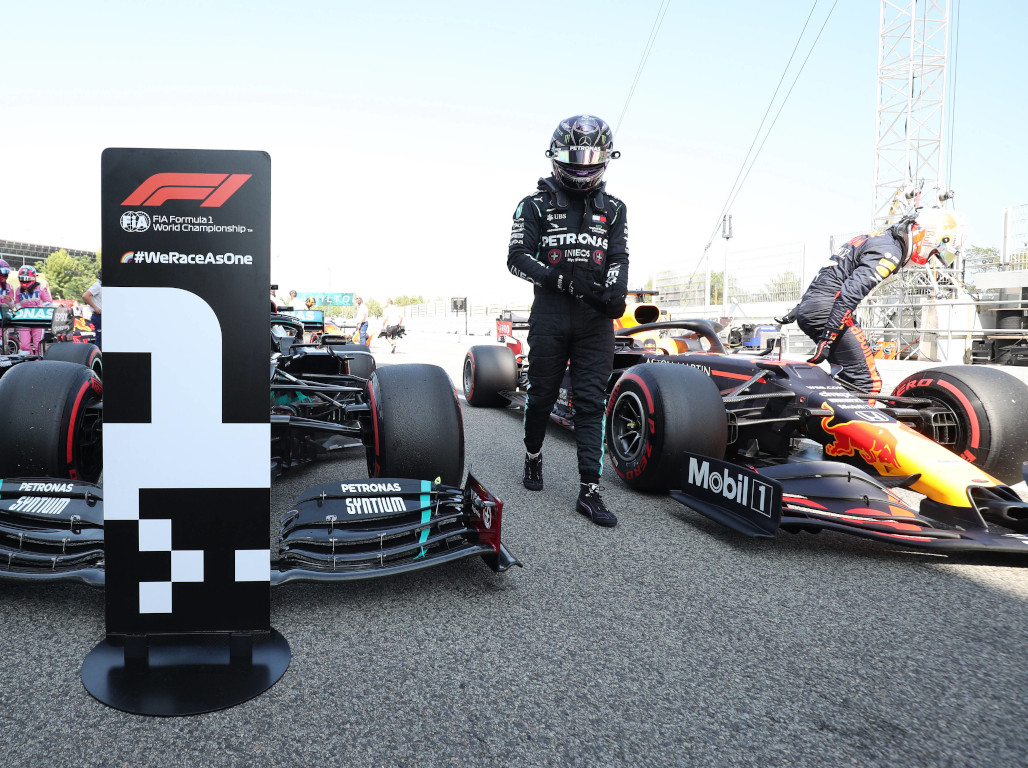 Hamilton, though, insists the title race is not yet decided.
"After the last race [at Silverstone] I looked at the standings and saw Max was second. If he didn't have the DNF in the first race he would have only been 12 points behind so it is a lot closer than people think in the driver standings," he told Sky F1.
"And generally in the race, Red Bull are right there with us. But today, though, I was just in such a different headspace in the car it was a beautiful feeling, better than I have had in a long time.
"I was just in a daze out there. I was in a different [zone], I felt really good.
"Fantastic effort from the team, but God, it felt good out there today.
"It was a real surprise, because we had this problem with the tyres. Management was very, very good.
"That's ultimately our understanding of what happened last week, that we brought into this weekend, has inevitably enabled us to do what we did today.
"I didn't even know it was the last lap at the end. That's how zoned in I was. I was ready to keep going."
Follow us on Twitter @Planet_F1 and like our Facebook page.