Toto Wolff dismisses Lewis Hamilton's 35-point loss to George Russell as 'irrelevant'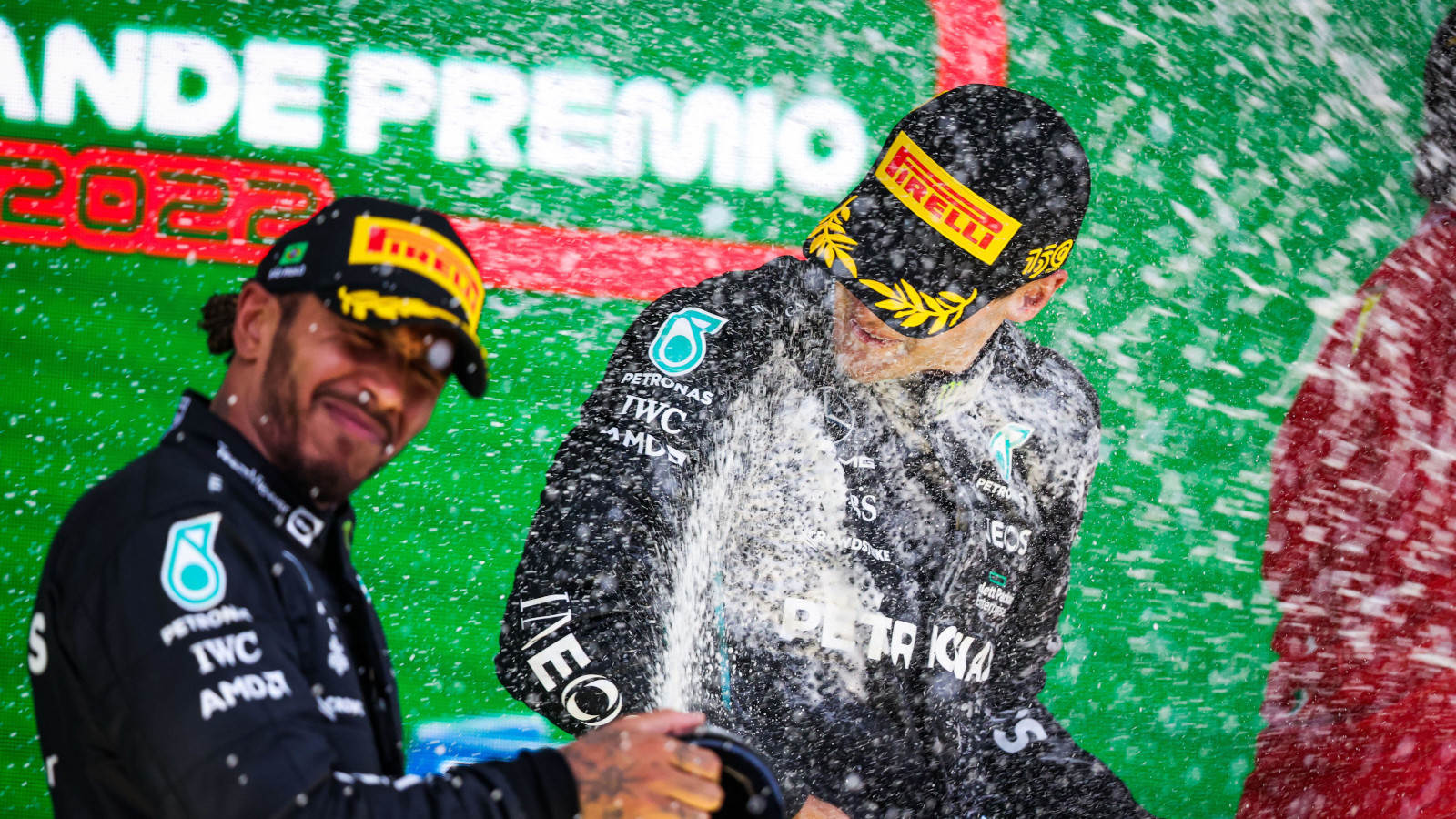 Toto Wolff has dismissed the fact George Russell beat Lewis Hamilton by 35 points in the 2022 World Championship as "irrelevant".
Russell has just completed his first season as a Mercedes racer and gave the team their only victory of an underwhelming campaign, crossing the line first in both the Sao Paulo sprint and the grand prix.
The 24-year-old was remarkably consistent, finishing in the top five in 19 of the 22 races, whereas Hamilton was more experimental with the set-up tweaks he applied to try to get the best out of the troublesome W13 car.
Understandable as it may be from the outside to think Russell could even extend his points margin over the seven-time former World Champion in 2023, given he will have a year's experience with Mercedes under his belt, his boss Wolff is reading nothing into the duo's respective 2022 positions.
That is because, for the first time since his debut year with the Silver Arrows in 2013, Hamilton was not challenging for the Drivers' title.
It was also the first campaign since he joined the Formula 1 grid in 2007 that the now 37-year-old Briton has gone an entire season without winning – but the Mercedes head of motorsport hailed his more experienced driver's mentality as "outstanding" despite the natural disappointment that would have brought.
"I think Lewis has been really good this year," Wolff told media including PlanetF1 in Abu Dhabi.
"He's held us up at times – the energy level when it was down, in the briefing room, on days when it was difficult for him.
"But that particular record, I don't think it matters a lot. It is more about helping to set the sails for next season.
"The partnership with George was really good. They together developed the car.
"For me, knowing him for 10 years from a personal side, a human side, exceptional – better than older performances he had in the car.
"His attitude and mindset this year was outstanding, of not winning in a year."
Asked specifically about the points gap between Russell and Hamilton, the 50-year-old Austrian replied: "Irrelevant. They are not racing for a World Championship, they haven't raced for victories apart from Brazil.
"I don't think that for any of the two it matters whether they finished second, third, fourth or fifth."
Additional reporting by Thomas Maher
Read more: Jacques Villeneuve predicts we will see 'best Lewis Hamilton ever' in F1 2023