Hamilton finding Portimao 'incredibly difficult'
Lewis Hamilton says that, in large part due to the elevation changes, Portimao is an "incredibly difficult" circuit.
This weekend's race is the first Formula 1 has headed to the Portuguese circuit, and every driver has little or no prior experience driving it.
This includes Hamilton, despite the fact that he's one of the oldest on the grid, and after completing two practice session, he's finding it tough, largely because of the elevation changes.
"It's an incredibly difficult circuit. Massively challenging," he told Sky Sports.
"The undulations are incredible. There's a lot of places you just can't see where you're going. The exit of turn eight, you're looking at the sky for a period of time and you have no idea what's beyond the hill. Also into 11, you're coming in and you don't know where you are, all of a sudden it arrives at you out of nowhere.
"So it's very challenging. The surface is very smooth. You see a lot of people making mistakes and sliding and spinning so it's not been an easy day."
Get your hands on the official Mercedes 2020 collection via the Formula 1 store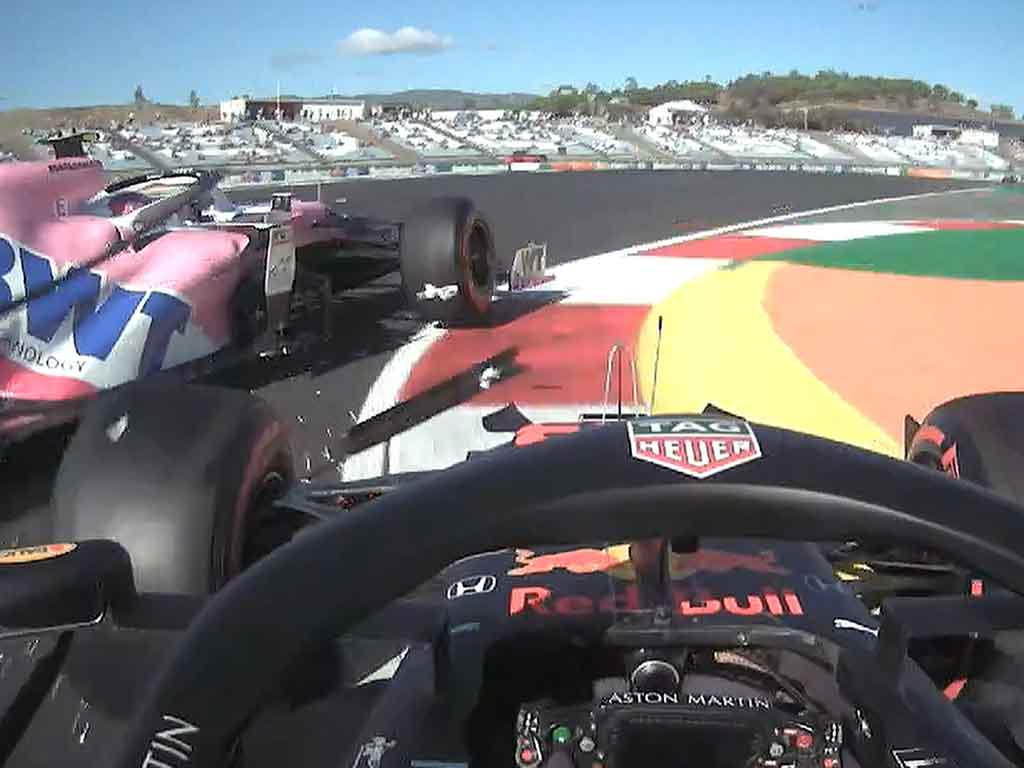 Traffic was a major theme in FP1 and FP2, with Sebastian Vettel almost hitting the back of Nicholas Latifi and Lance Stroll coming together with Max Verstappen.
Hamilton thinks such issues will continue in qualifying and feels that getting a clean lap in will be made all the more difficult by the fact that it takes a few laps to get the soft compound up to speed.
"It's not easy… it's really difficult to get the tyres in the window for the first lap here, even with the soft. They are hard tyres, this is the hardest range of tyres, on a circuit like this it should be expected I would say," he added.
"But I think Q1 particularly there'll be a lot of cars out there and it'll be a dogfight to get position, get a clear lap. But that's what we do. Everyone's in the same boat."
The Mercedes driver ended Fp1 in P2, just behind team-mate Valtteri Bottas, but was further back in FP2, finishing in P8. he puts this down to the delays caused by two Red Flags.
They're quite slow on the recoveries today so we ended up sitting in the garage for much, much longer. We didn't really get a great run plan in the second session. Today's been difficult," he said.
Follow all the action from the Portuguese Grand Prix with the PlanetF1 live centre