Ralf ponders Hamilton's driving posture as back pain cause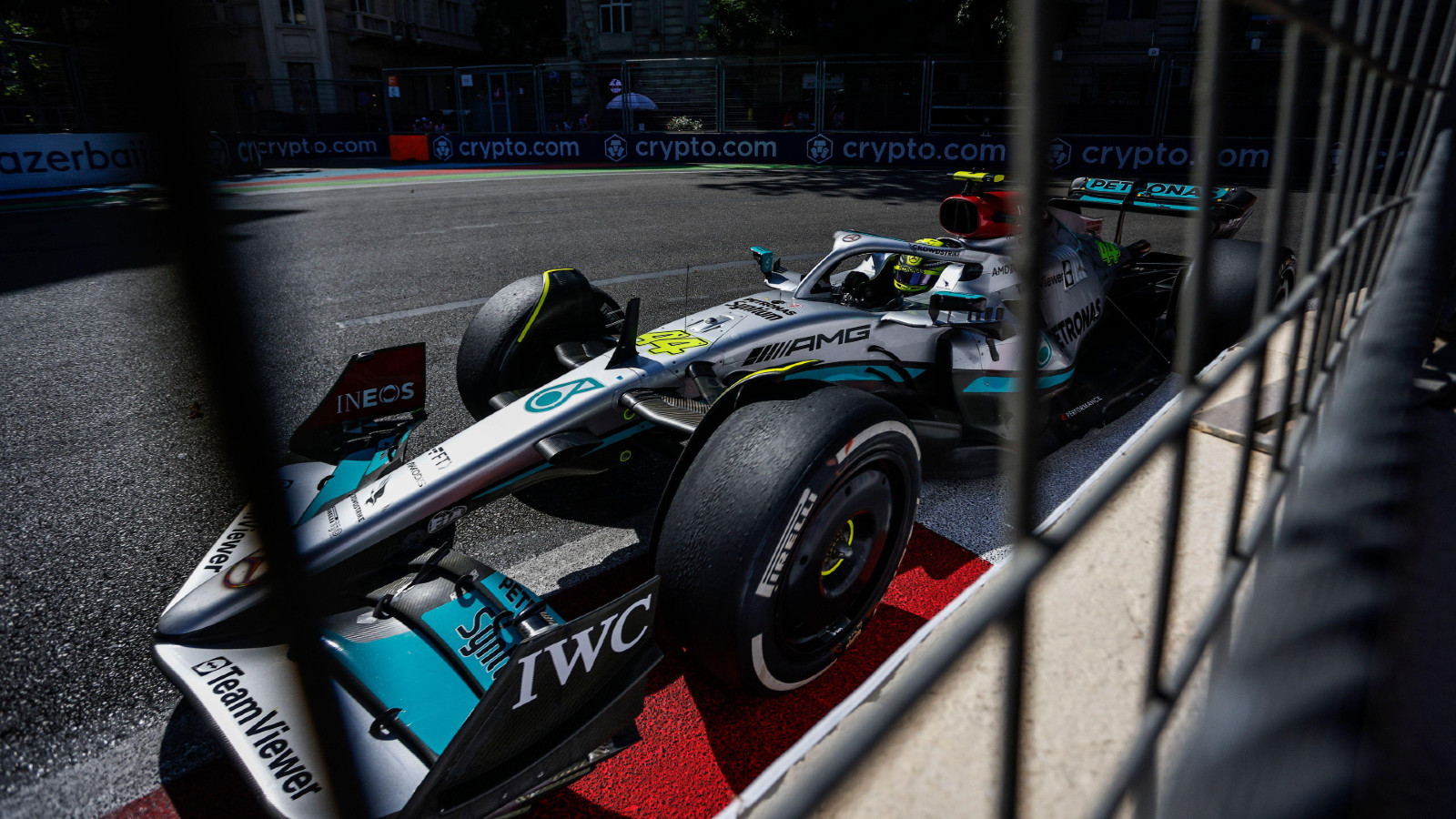 Ralf Schumacher has put forward a theory that Lewis Hamilton's driving posture could be the cause of his agonising back pain.
Schumacher reckons a difference in driving posture could be the reason why Hamilton is struggling so much more than George Russell with back pain caused by the W13's porpoising.
With the Mercedes one of the most affected cars on the grid when it comes to the aerodynamic phenomenon, Hamilton has been afflicted with back pain to a greater extent than Russell. While Russell has shown some discomfort after climbing from his W13, Hamilton appeared to be in agony at the end of the Azerbaijan Grand Prix as he climbed out of his car.
Hamilton later revealed he had been "praying for the race to end", while Mercedes team boss Toto Wolff even hinted Hamilton might have to sit out this weekend's race in Canada – Hamilton later assuring his fans he will be taking part in the Montreal weekend.
While Hamilton's issues could be exacerbated by his age, given he is 13 years older than Russell, Schumacher believes a difference in how the two drivers sit in their car could be the real culprit.
"As for bouncing, you can have those issues, but Russell was in the same car and George looked fresh to me after the race," Schumacher wrote in his column for Sky Germany.
"Lewis should first see [Russell] is faster than [him]. I'm sorry for Lewis that he has a backache but other teams are tackling the problem as well. 
"I don't know if Lewis sits more upright in the car and therefore feels the blows to his back more. If he were sitting more upright, the load on his lumbar spine would be much higher and would explain his pain. 
"The other problem with bouncing is the constant hitting makes the car hop and you can hardly see anything. You have to imagine it like looking at an extremely flickery screen and then driving towards the curve. They are far away from UHD or HDR!"
Schumacher also suggested Hamilton is proving to be the biggest "loser" of the season so far, with the seven-time former World Champion failing to match his young team-mate consistently throughout the eight races this year.
"George Russell was new to the team at the start of the season and is usually ahead of the runner-up world champion and is also stronger in qualifying," the former Jordan, Williams and Toyota driver wrote.
"The 'greatest driver of all time', as Toto Wolff always calls [him], is ironed out by a newcomer in a way that is already worrying. I'm amazed because there are only two options: either Russell is the new highflyer, or Hamilton had such a strong car in recent years that has made up for a lot."
With porpoising being the issue that is preventing Mercedes from unlocking more of the W13's potential, Schumacher said there is a quick and easy solution – but it is not one Mercedes would enjoy.
"You could solve the problem if you used a flat underbody for all cars," he said.
"But that would mean lap times would be at least two seconds longer or even slower. The whole thing would involve a complete change of concept and cannot be fixed overnight."
Hamilton in agony but Mercedes pick up pieces
George Russell got on the podium again for Mercedes and Lewis Hamilton finished P4, albeit in a lot of pain.