Lewis Hamilton plans to 'fully focus' on new production company when he retires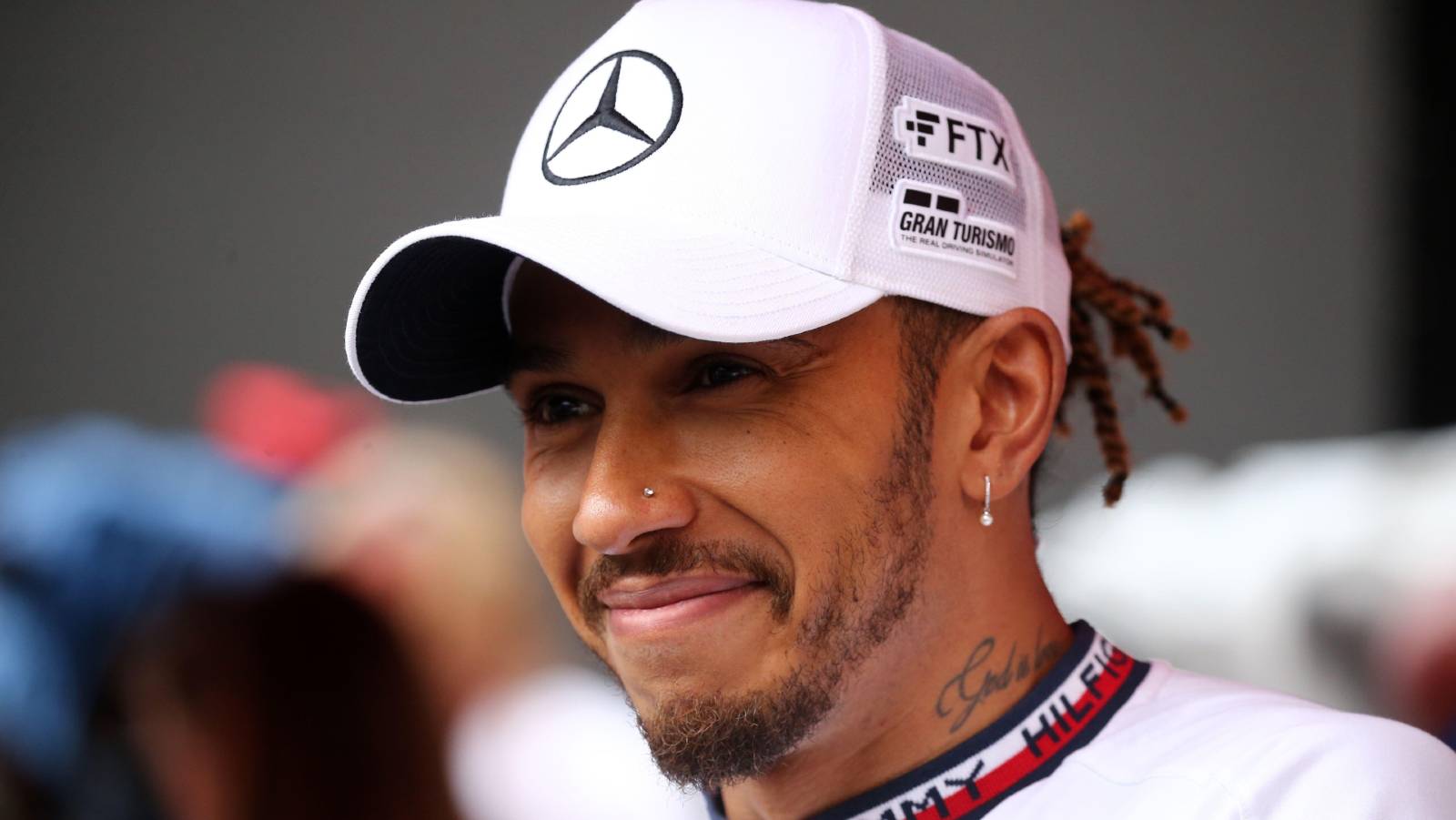 Lewis Hamilton says he plans to "fully focus" on the new film and TV company he has launched when his racing career ends.
The seven-time former World Champion has launched Dawn Apollo Films in conjunction with his manager, Penni Thow.
Among two initial projects with Apple TV+ are the Formula 1-based film set to star Brad Pitt, who attended the United States Grand Prix in Austin to increase his familiarity with the sport, for which Hamilton will be an executive producer.
The other project in the pipeline is a documentary about the 37-year-old Mercedes driver's life and career, expected to be released at the end of 2023 or start of 2024.
At present, of course, Hamilton is having to balance his off-track interests with trying to increase his record total of 103 race wins and quest for an eighth World Championship that will be his ultimate target in 2023.
But when he calls time on his career, it appears the new venture is what the Briton sees himself devoting most of the professional side of his life to.
EXCLUSIVE: Lewis Hamilton is launching film and TV production company Dawn Apollo Films https://t.co/RvM8j8zov1

— Deadline Hollywood (@DEADLINE) October 25, 2022
In a new interview with Deadline, Hamilton said: "I'm very conscious of other great athletes who spend their whole lives as I have, focused on their sport, and when they come to the end they might not necessarily have had the right people around them to help structure the course ahead for them.
"I've spoken to people who have said 'look, when I stopped it all came crashing down, I wasn't prepared to do other things, I hadn't taken time to learn any other crafts, other skills, and I don't know what my other passions are, so I didn't really focus on trying to understand what those are and create pillars'.
"So when I stop racing – which I don't plan on doing for a while, I still feel I'm in a good place – I want it to be seamless.
"I want to be able to move on to fully focus on Dawn Apollo Films and to be able to jump in at a similar level to what I've been used to."
Asked whether he plans to take up acting himself, Hamilton said: "I'm fascinated by it, I really am. I would love to try it one day but I'm very conscious of the fact it takes 10,000 hours to master something.
"I'm very stubborn. If I'm going to do something, I want it to be really good. I don't have to be the best at everything necessarily, but I know how much hard work these actors have put in.
"I don't want to be one of those celebs that just moves into a different field and thinks he can easily do it."
Hamilton also explained the name of Dawn Apollo Films and what had inspired him to launch the company.
"Apollo is the Greek god of sunlight, music and poetry, so I've always loved the name," he said. "Dawn because it's a time of other-worldliness and light, and symbolises new beginnings. It's generally a time of day I love.
"There are a lot of movies I find inspiring and I've always dreamed of one day doing something in this space. I sat down with my team and I asked 'what would it take for us to start a production company?' and I went around and met a range of producers and filmmakers in Los Angeles just to gain knowledge.
"The goal is to make impactful stories and ultimately to inspire people through movies and storytelling."
Read more: Lewis Hamilton – 'When Mercedes build the car, I'll take it to the top'