As talk of reverse grid races again makes headlines, Lewis Hamilton reckons Formula 1 should throw it open to the fans and ask what they want.
From chaos in Q1 to a fantastic conclusion to the Italian GP, everything about the Italian Grand Prix implied that reverse grid races could be a winner for Formula 1.
There was traffic chaos in the closing minutes of Q1 at the Monza circuit as the drivers tried to grab a tow while also trying to leave a gap, and of course avoid having a slower car in front.
But while that was messy, it was only a preview of what could happen later in the season when Formula 1 races on Bahrain's short oval track with a sub 55s lap.
It raised questions about whether a one-lap shoot-out, a format used in the past, would be better suited to some tracks.
"We've had the same weekend format for God knows how long so," was Hamilton's reply, "it gets a bit boring when it's the same thing every weekend but I don't have a suggestion.
"Give it up to the fans. Find out what the fans want."
The Brit added that he thinks the current format is "OK. I wish we had more laps, more tyres, more laps, that would be fine."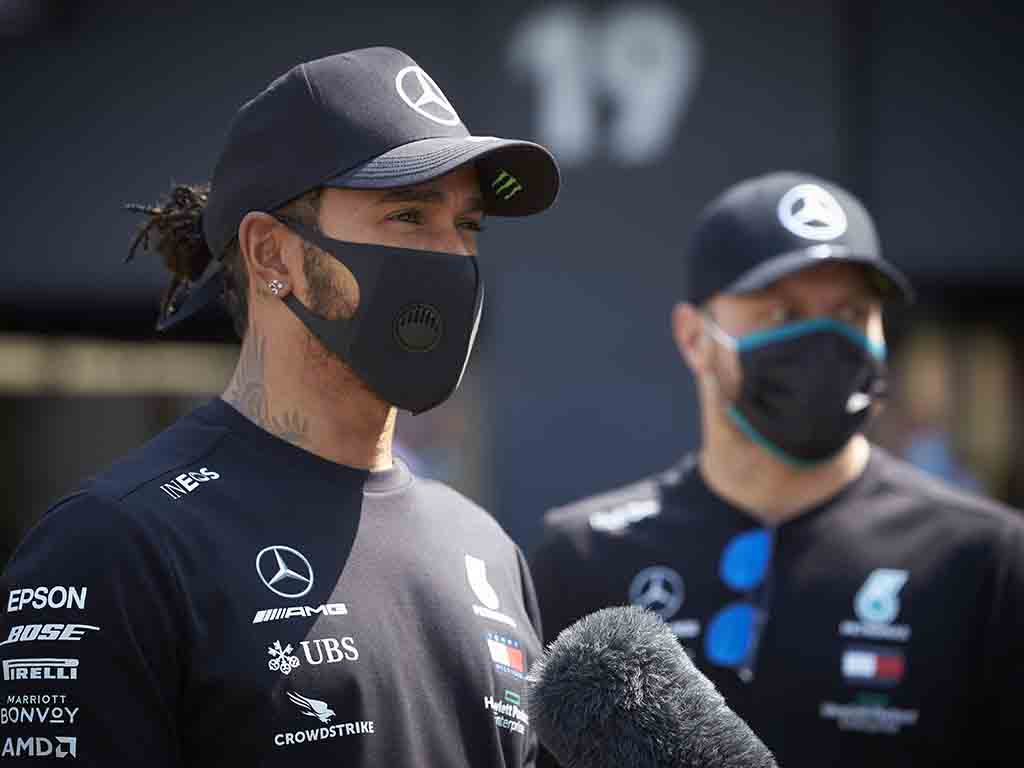 Get your hands on the official Mercedes 2020 collection via the Formula 1 store
As for his team-mate Valtteri Bottas, the Finn says no reason to change the qualifying format.
"I personally like the format, how it is, overall," he said.
"I feel, as a driver, it's pretty nice and exciting especially, you know, if you get to Q3 and in those laps you only have one or two opportunities that matter.
"I like it, but I understand the point.
"Some tracks, traffic, there's always going to be an issue, like Monaco for example and Bahrain, going to be same or even worse maybe.
"I don't have plans what kind of format could work, one lap or something, but I would be open to try but I don't have the answer."
Carlos Sainz, who qualified third at Monza before going onto finish the race in second place, says he'd like to see the one-lap shoot-out in play.
He doesn't, however, believe F1 is in desperate need of changing the current format.
"I think the qualifying format works," said the McLaren driver. "I think the fans are pretty happy with it.
"Would I like to try something different? Yes, I think there might be scope for some experimenting, especially because we run into 2022 with new regs and maybe next year is a good time to experiment a bit.
"I'm a big fan, looking back on the days of super pole I really enjoyed a lot seeing cars on their own and drivers under pressure on their own on track and the cameras being able to focus on you on for that one lap and getting that pressure up.
"Maybe it would work that you could make super pole for the last five cars of qualifying or the top ten or the Q3 cars but I think the rest of the format honestly works and it keeps the fans excited with this knockout format."
Follow us on Twitter @Planet_F1 and like our Facebook page.