'Lewis Hamilton asking questions after Mercedes lost to the Mercedes-powered Aston Martin'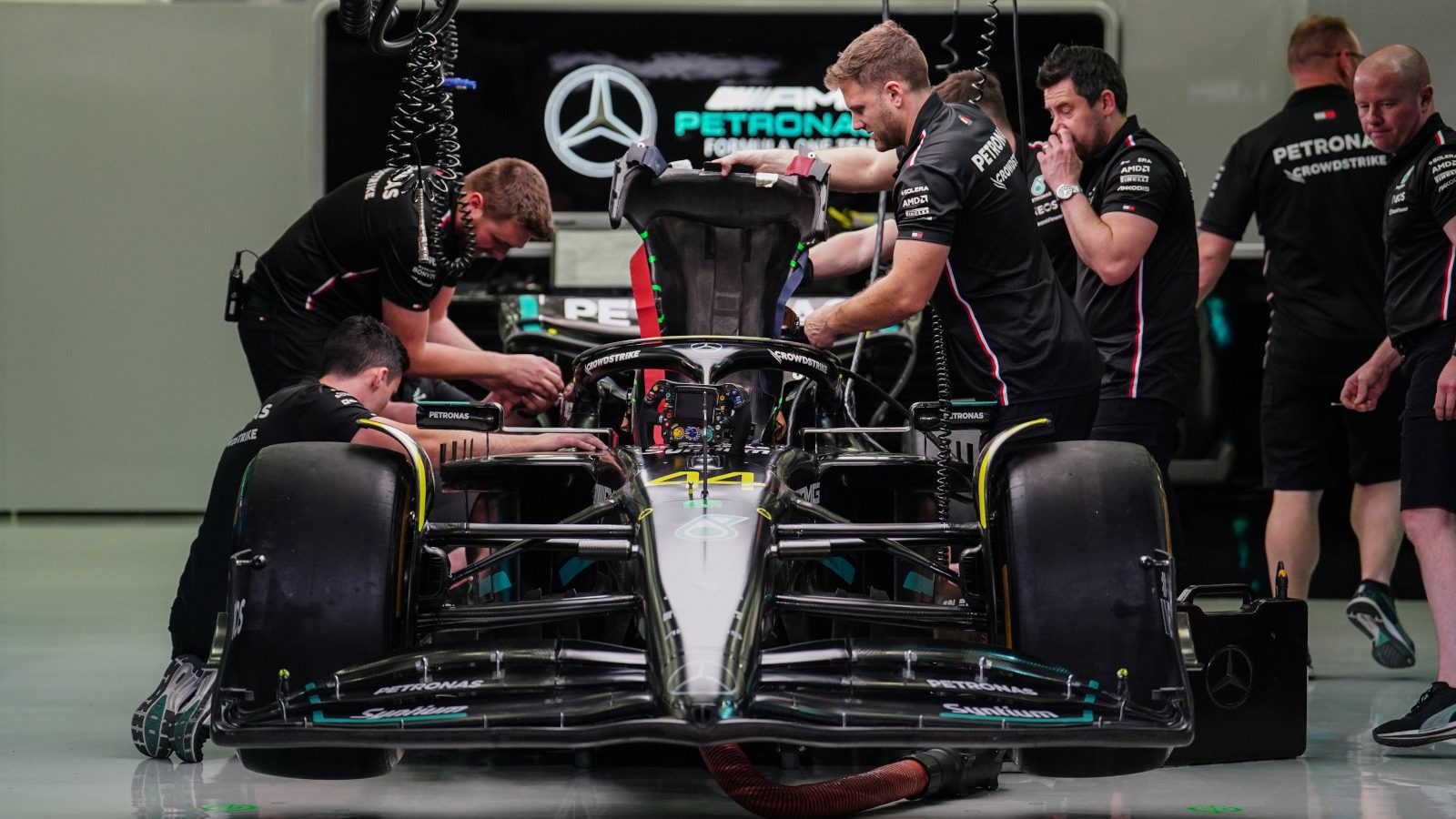 That the Aston Martin in the hands of Fernando Alonso had better pace than the Mercedes is, as Ted Kravitz put it, "the key" to suggest Lewis Hamilton's comments about the W14's concept could be spot on.
Speaking to the media including PlanetF1.com after Friday's practice at the season-opening Bahrain Grand Prix weekend, Hamilton lamented Mercedes' gap to the front runners.
"There was good progress through last year," said the seven-time World Champion, "but the gap wasn't as big as it is now.
"Do I believe we can close the gap at some stage? Yes, but I think it's quite hard with the concept we have."
24 hours later even Toto Wolff was questioning Mercedes' design philosophy after George Russell and Hamilton both lost out to the Aston Martin of Alonso in Saturday night's qualifying.
"I don't think this package is going to be competitive eventually," said the motorsport boss. "We gave it our best go, also over the winter, and now we just need to all regroup and sit down with the engineers.
"There are no holy cows and [we need to] decide the development direction that we want to pursue, in order to be competitive, to win races."
Kravitz reckons losing to Aston Martin in qualifying, a car powered by Mercedes' own power unit, could to be the "key" to triggering Mercedes into making changes.
"They were third and fourth in Q2 but ended up behind Fernando Alonso, with the same power unit," the Sky Sports' pit lane reporter said in his post-qualifying notebook.
"This is the key, this is the key isn't it?
"Lewis said after practice 'This is the most we can achieve with our concept and we can't have a Plan B concept under the cost cap because we can't afford it'.
"When you look at Mercedes' power unit running a different concept of car at Aston Martin and they're ahead of them, I can see why Lewis, you can probably see why, is asking questions."
PlanetF1 recommends
Toto Wolff now plots new Mercedes direction after 'wrong concept' chosen
Qualy: Max Verstappen starts his title defence with pole, Ferrari make tactical tyre call
F1 fans should pay attention to Fernando Alonso cooling Aston Martin expectations
Russell and Hamilton, sixth and seventh on the grid, were six-tenths behind the Red Bull of Max Verstappen in qualifying trim, a gap that Kravitz reckons could is "not as bad" as it could have been.
"Considering the glum nature of how testing went," he said, "they are certainly better than in testing but they're not quick enough."
Hamilton isn't sure on whether or not Mercedes have the pace to challenge Ferrari and Aston Martin for a spot on the podium.
"We don't know if we have the pace that we had in long runs last year," he said. "Long run pace was good last year, I don't know whether we have that with this car. So it will be telling.
"But I'm hoping we can fight amongst the group that we're with and it's really going to be just how good your long runs are."
"