Capito sees clear benefit to Hamilton quitting F1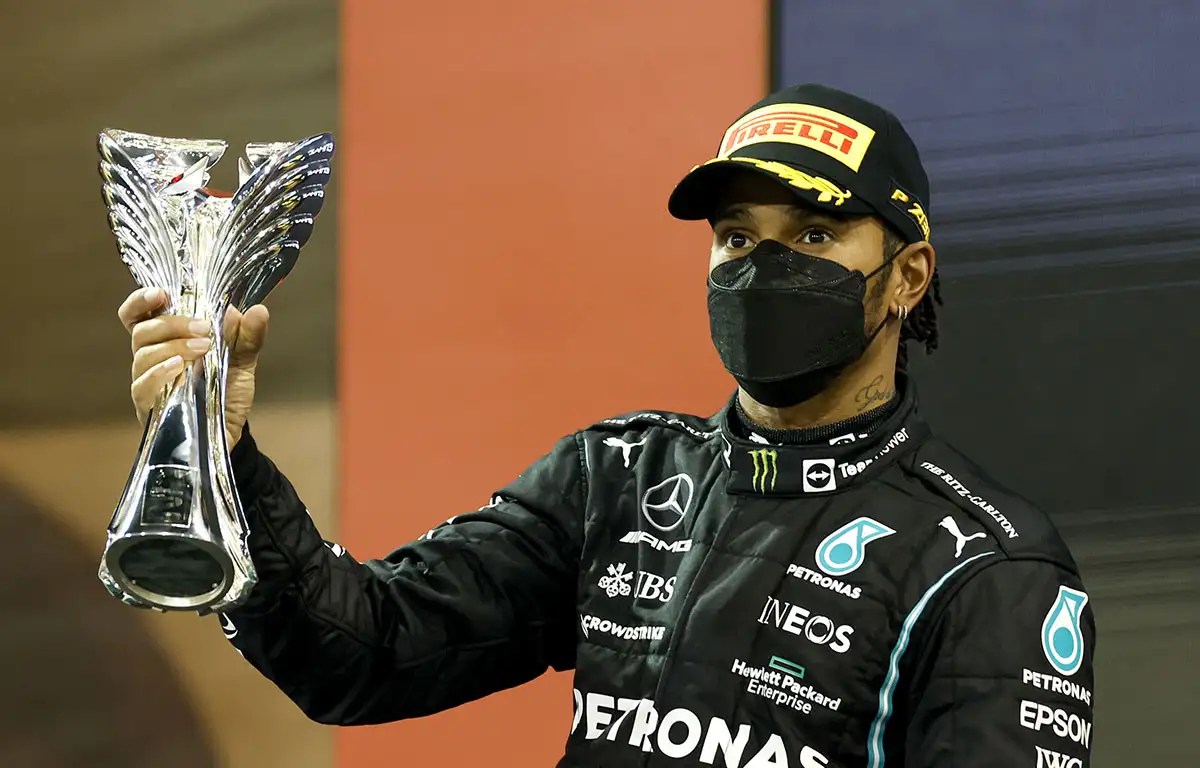 Williams boss Jost Capito has emphatically declared he "doesn't care" if Lewis Hamilton returns and thinks his spot could go to a younger driver instead.
The longer the seven-time World Champion remains silent on the events of Abu Dhabi, the more time there is to speculate on whether he will return to action for the 2022 season and try again to win what would be a record-breaking eighth World Championship title.
It is the question that everyone wants the answer to, well, everyone but the Williams team principal, who actually sees an opportunity for a younger driver to take Hamilton's spot if he does decide to depart.
🟩🟩🟩🟩🟩 Got it in one. 😉 pic.twitter.com/lea5SkIuYR

— Mercedes-AMG PETRONAS F1 Team (@MercedesAMGF1) January 26, 2022
"I don't care about it. I don't really care whether he drives or not," Capito told Germany's RTL/ntv.
"[It's] totally irrelevant, really totally irrelevant.
"They always say there are not enough places for young drivers and then I think, if someone has been World Champion seven times, he has actually done enough and could make room for a youngster, why not?"
Where Capito starts to take more of an interest in Hamilton's future is when it concerns his now former driver in George Russell.
The British driver has completed what turned out to be a three-year apprenticeship at Williams before Mercedes decided the time was right for him to replace Valtteri Bottas, who has secured himself a long-term deal with Alfa Romeo.
Capito thinks Hamilton's departure would be bad news for Russell as he will fancy the challenge of trying to beat him in his first full season with the Silver Arrows.
"For me, it would be bad for George," Capito continued.
"Because then he wouldn't be able to beat him and I think he would like to beat him. I wouldn't begrudge George that."
While Capito has been hugely complimentary of Russell's talents, he still thinks he has some way to go to being considered the finished article.
"[He is] no longer a rough diamond, but already a partially polished diamond," Capito assessed.
"He is a bit away from the potential he can have, [so] he can certainly develop and improve again at Mercedes."
Having experienced what it is like to have a Mercedes-backed talent in the Williams ranks, Capito will now see what the Red Bull academy is capable of producing as Alex Albon returns to the grid following a season on the sidelines.
He will partner Nicholas Latifi, who retained his seat with the Grove-based team for a third successive season.
PlanetF1 Verdict
Capito sees benefit to Hamilton quitting F1
Williams boss Jost Capito thinks it would be a good chance to see another young driver on the grid, should Lewis Hamilton retire.