Marko confused: Hamilton told us to put Albon in the car
Helmut Marko says he is confused by Lewis Hamilton's criticism of Alex Albon as he "called us several times last year" to say the Thai driver should be promoted.
With Mercedes bagging the 1-2 at the Belgian Grand Prix and once again joined on the podium by Max Verstappen, Hamilton weighed in on Red Bull's driver situation.
According to the Brit, Albon is letting the team down as he is "not there", leaving it to Verstappen to carry the team.
"What you have got to look at with the Red Bulls is that they do have a very good car," the six-time World Champion told Sky F1.
"People downplay it but they have got a very strong car and Max is doing a great job with it.
"Unfortunately both drivers are not there like me and Valtteri [Bottas] are there.
"That makes it harder for them. I've experienced that myself many years ago when I was at McLaren and I was the driver always at the front.
"I didn't have the team-mate backing up so you equally don't get the constructors' points but then you also can't play strategy on the cars you are racing again.
"So Red Bull have that and Max is sort of there on his own.
"Of course I really really want to have more of a fight, but that's not on me and I've just got to keep on what I'm doing."
Red Bull advisor Marko says he is surprised by Hamilton having a go at Albon given that he called Red Bull not once, but "several times" last season, telling them to promote Albon to the senior team.
"I don't quite understand this," the Austrian told Sky Germany at Monza. "Hamilton called us several times last year to tell us to put Albon in the car.
"These statements are not quite comprehensible to me."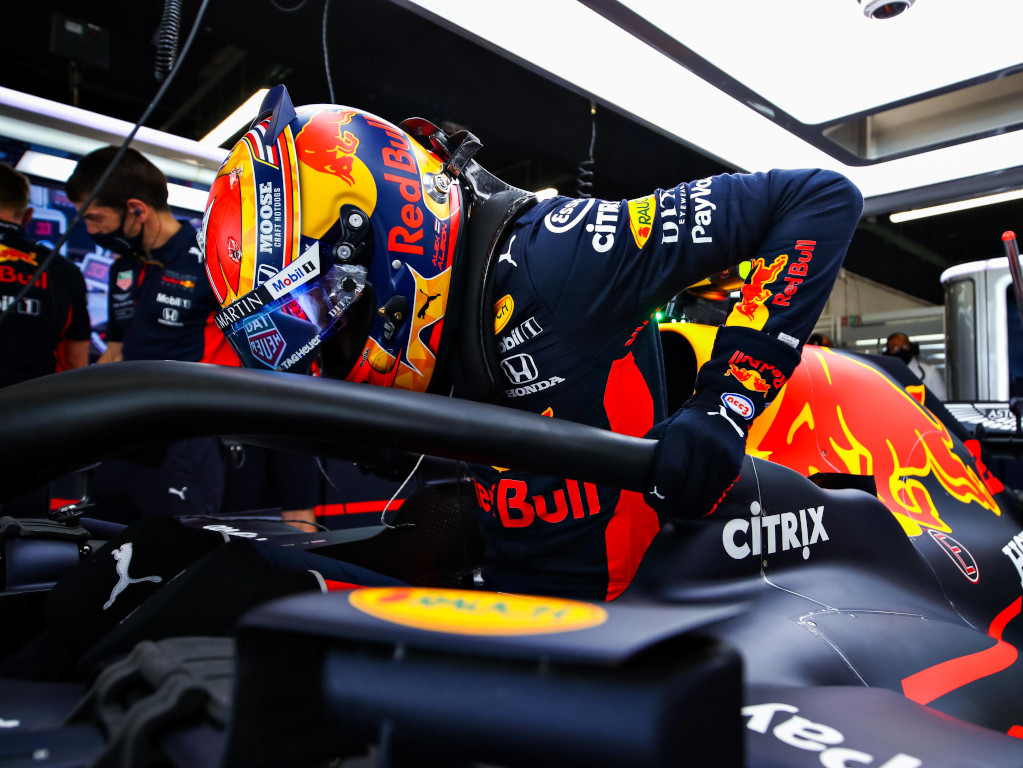 Get your hands on the official Red Bull 2020 collection via the Formula 1 store
Hamilton's criticism of Albon could also be called unfair given that the Thai-British driver's two best opportunities to score a podium, 2019 Brazilian GP and 2020 Austrian GP, were both taken away from him by the British driver crashing into him late in the races.
Marko once again defended his driver, adamant Albon is on the up after qualifying three-tenths behind his team-mate at the Monza circuit on Saturday.
"He has improved his performance," he continued. "Three-tenths on Max Verstappen, that's something to achieve.
As for Albon, he's already made it clear that he won't be taking Hamilton's criticism to heart.
"I'm not here to make excuses obviously, but at least Spa wasn't a bad weekend," he told Sky F1 ahead of the Italian GP weekend.
"I want more, I'm the hardest person on myself. I know the hard work happens between myself and the team, but it's just a work in progress.
"I won't listen to what Lewis has to say, but I know it's the hard work at the factory and over here that's going to make the difference."
Follow us on Twitter @Planet_F1 and like our Facebook page.