Lewis Hamilton compares Red Bull off-track drama to 'Kardashian show'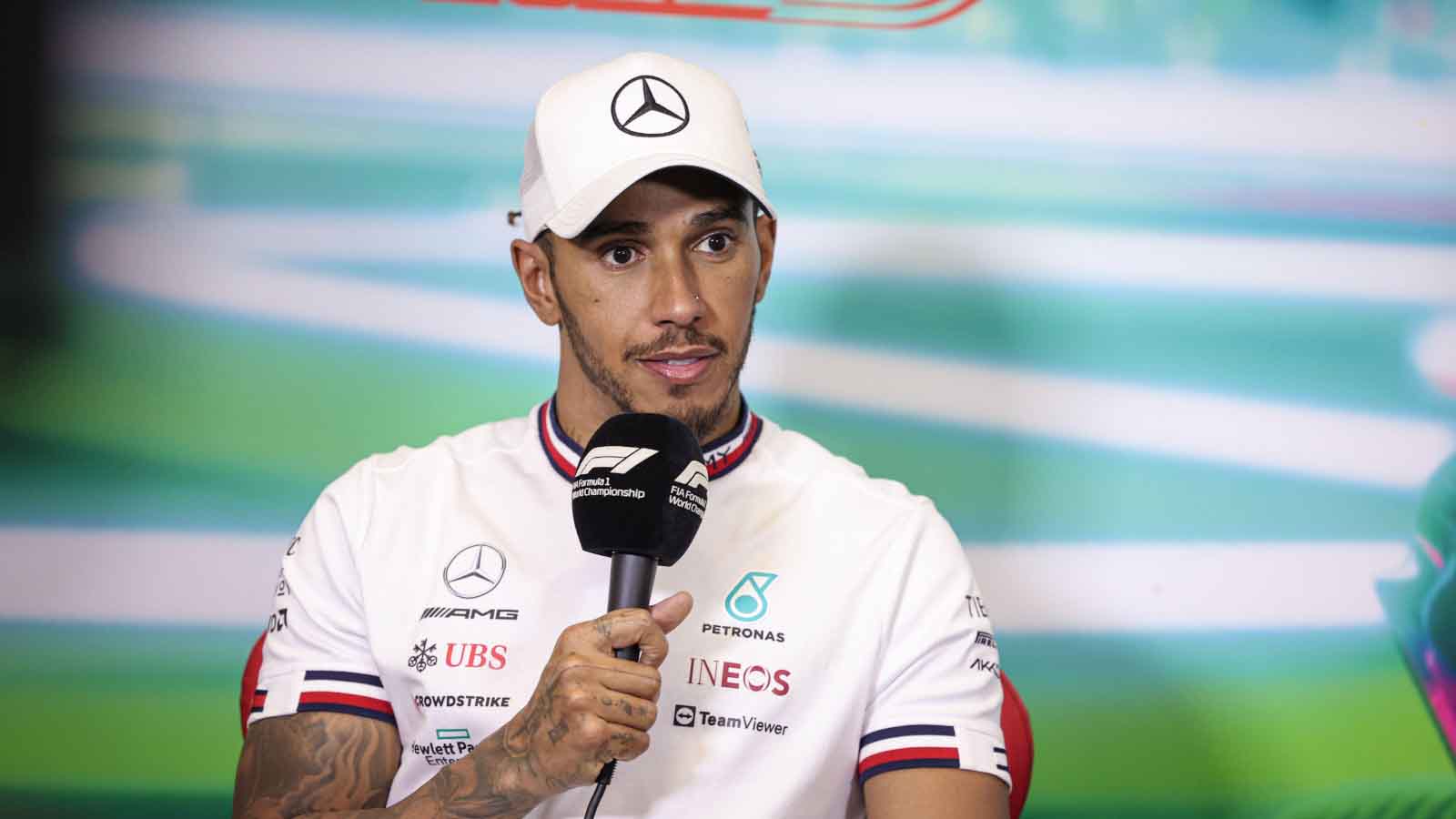 Lewis Hamilton believes the off-track happenings in Formula 1 are like living in reality television, saying he has heard "entertaining" stories of late.
The seven-time World Champion was discussing the season as a whole and the drama that has gone along with it off-track, namely Red Bull breaching the 2021 budget cap – with Hamilton's title rivals from last year having been fined $7million after a $2.2million overspend was revealed by the FIA, along with a loss of time and resources to develop their car next season.
Red Bull have been even further in the spotlight in recent weeks after the team orders fallout from Brazil, when Max Verstappen refused to give sixth place back to Sergio Perez at the end of the race, though both drivers and the team say that issue has now been ironed out.
But given the entertainment that has happened on the track, the Mercedes driver feels there is a resemblance to the world of another kind of TV away from the circuit.
"I mean, it feels like a bit of a Kardashian show happening here," Hamilton said with a chuckle to Channel 4 when asked for his thoughts on the season's off-track drama, 'cost cap gate, to name but one' element of it.
"It's pretty hilarious, some of the stuff that I've heard over the past few days has been so entertaining. I'm sure it'll all be on Netflix, it's going to be great."
Hamilton was speaking ahead of the season-ending Abu Dhabi Grand Prix, with the 2021 event having seen Verstappen crowned World Champion in controversial circumstances.
The Mercedes driver explained he had been touched by the support which came his way in the aftermath of Verstappen's win, with Hamilton himself having recently doubled down on his belief that the outcome of the race had been "manipulated" by then-race director Michael Masi, given the circumstances under which the season finished.
The seven-time World Champion added that a troubled 2022 has even been a catalyst for a "beautiful experience" for him, even though he has not often fought at the sharp end.
"I was definitely not expecting what would come after [Abu Dhabi 2021]," he said.
"And then just the general love that I have experienced through the year which I think is what has got me through the year, if I'm really honest – with the challenge of coming back in, wanting to fight back but not being able to fight back.
"So this year was one that I was able to open up a little bit more on a little bit and that's really been a beautiful experience. So I'm really grateful for that."
Read more: Mercedes 'have to utilise' ATR advantage but Toto Wolff concedes it is not 'a given'