Lewis Hamilton says he doesn't care who he is up against, after all he has seen off many rivals, including Ferrari.
Hamilton is facing fierce competition as he looks to grab Formula 1's record for the most World titles ever, eight.
In the opening three grands prix of this season the Brit has had to race Max Verstappen for the race wins, at times going wheel-to-wheel, with the Mercedes driver taking two races to one ahead of the Spanish Grand Prix.
He leads the Drivers' Championship by eight points ahead of his Red Bull rival.
Hamilton, though, is unfazed about the challenge, after all he saw off Sebastian Vettel in 2017 and again in 2018, seasons in which the German was said to be in the best car.
"We are facing a winning team, which is at the top of its level and has a car to win the World Championship, perhaps even faster than ours," he told Marca of his battle with Red Bull.
"Max is incredibly fast and really very competitive. He's hungry for wins and titles, and he's more experienced than ever.
"But I don't care who I'm fighting , whether it's a team-mate or another driver.
"I've been racing for a long time and already. I have fought against many rivals: Do you remember Ferrari?"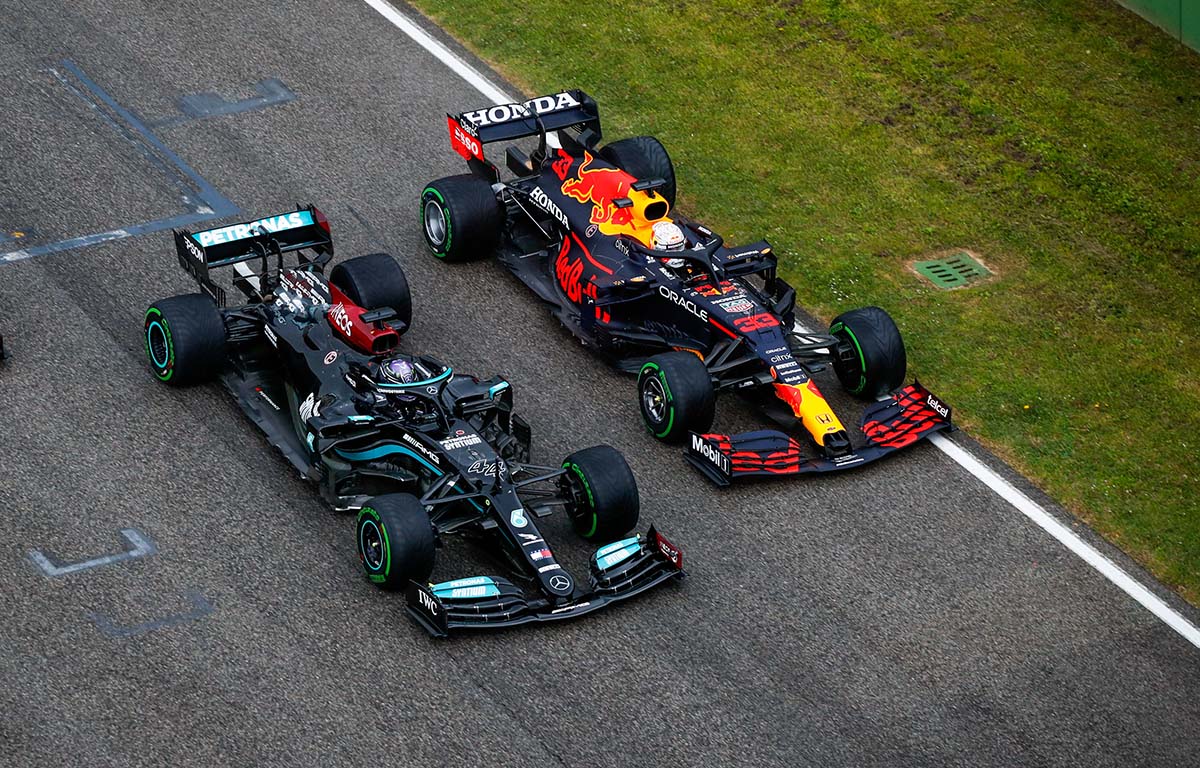 Check out all the latest Lewis Hamilton merchandise on the official Formula 1 store
Hamilton applauded Mercedes' progress in this year's championship, acknowledging that they were on the back foot after pre-season testing.
But while his team's results have also been boosted by Red Bull's mistakes, Hamilton says it is up to Mercedes to improve, and not to rely on Red Bull getting it wrong.
"I know the people of my team and I know what they are capable of," he said.
"Testing did not go well, there we saw the gap with Red Bull, but then we did better in managing the race weekends.
"That is why it is important continue like this, very focused on work, because we can improve.
"We must not trust the mistakes of others: we have a good car, but it has its weaknesses. We are striving to progress. We always have to raise the bar."
As for Verstappen, he is enjoying the fight against a driver he says he has "great respect" for.
"I have great respect for Hamilton," he said. "I have no problem admitting when my opponent does his job well.
"I like this very close duel between Mercedes and Red. Bull, I think it is interesting for the fans and for F1.
"In fact, it is exciting, even more so because I have a car that helps me go fast on all tracks.
"So far we have achieved good results, we are satisfied. Although obviously always you can do better and I'm talking about my driving as well as the car itself."
Follow us on Twitter @Planet_F1 and like our Facebook page.