Hamilton avoids penalty by removing nose stud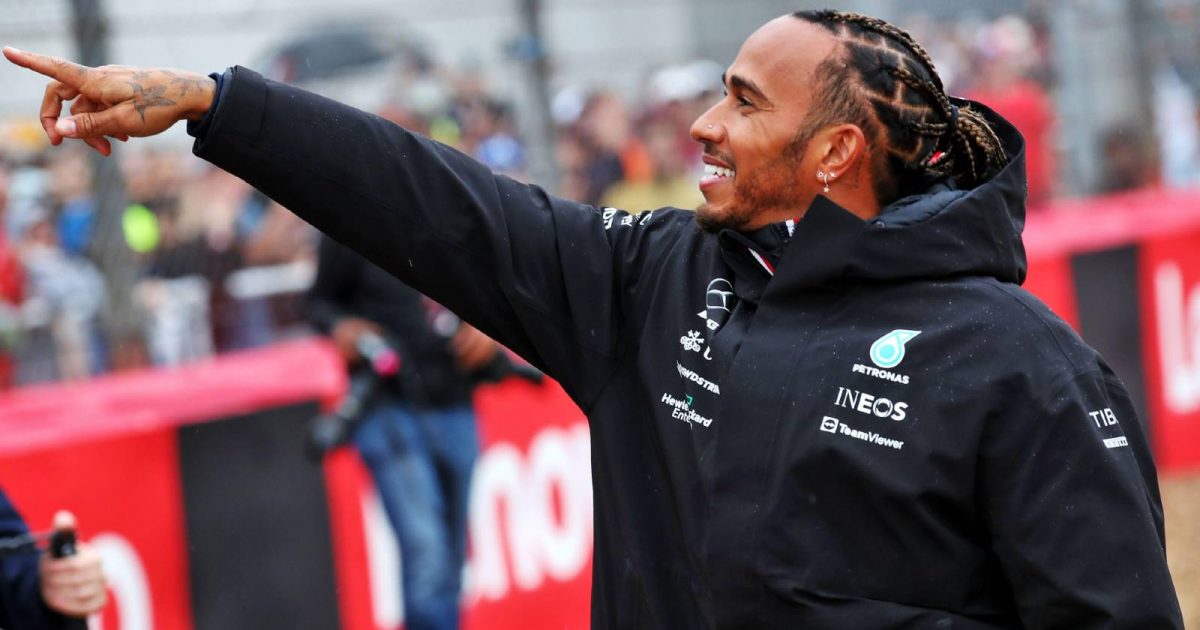 Lewis Hamilton has swerved any potential penalty from the FIA after removing his nose stud before FP1 for the British Grand Prix.
Pants and piercings, in the words of Sky F1's Ted Kravitz, have been a talking point in Formula 1 since the FIA announced earlier this season that drivers' underwear and jewellery worn on track would be monitored more closely.
Both have become part of the scrutineering procedure, with fire-resistant undergarments mandatory and jewellery on a driver's person banned when in the cockpit on safety grounds.
Hamilton, renowned for his 'bling', was unhappy at the ruling, having competed throughout his career while wearing jewellery and insisting some of his piercings could only be removed surgically.
Although the first race when the checks were due to be introduced had been the Miami Grand Prix, the seven-time former World Champion was granted exemptions until his home race this weekend at Silverstone.
The 37-year-old Briton still had his nose stud intact during his media duties on Thursday, but the FIA told the PA news agency on Friday that it had been taken out ahead of opening free practice on a damp Silverstone circuit.
Hamilton would have been required to see the stewards had he not complied with the FIA.
A number of options were available to the stewards including a reprimand, fine or the docking of championship points, with the most extreme penalty being a possible race suspension for a breach of the rules.
Speaking on Thursday, Hamilton said: "It's kind of crazy with all that's going on in the world that this is the focus for people.
"I would say it's worrying. We have so much bigger fish to fry. We need to focus on other important areas.
"I will be racing this weekend and working with the FIA. The matter is not massively important so I will work with [FIA president] Mohammed [ben Sulayem] and his team to progress forward."
Hamilton's Mercedes team are hoping the upgrades they have brought to Silverstone will put them back in the fight with Red Bull and Ferrari, having not won any of the first nine races this season.
Mercedes trail Red Bull by 116 points in the Constructors' Championship, while Hamilton, who gained his second podium finish of the season last time out in Canada, is sixth in the Drivers' standings and trails his team-mate George Russell by 34 points – and title-holder Max Verstappen by 98.