Hamilton talks 'respect' ahead of Russell confirmation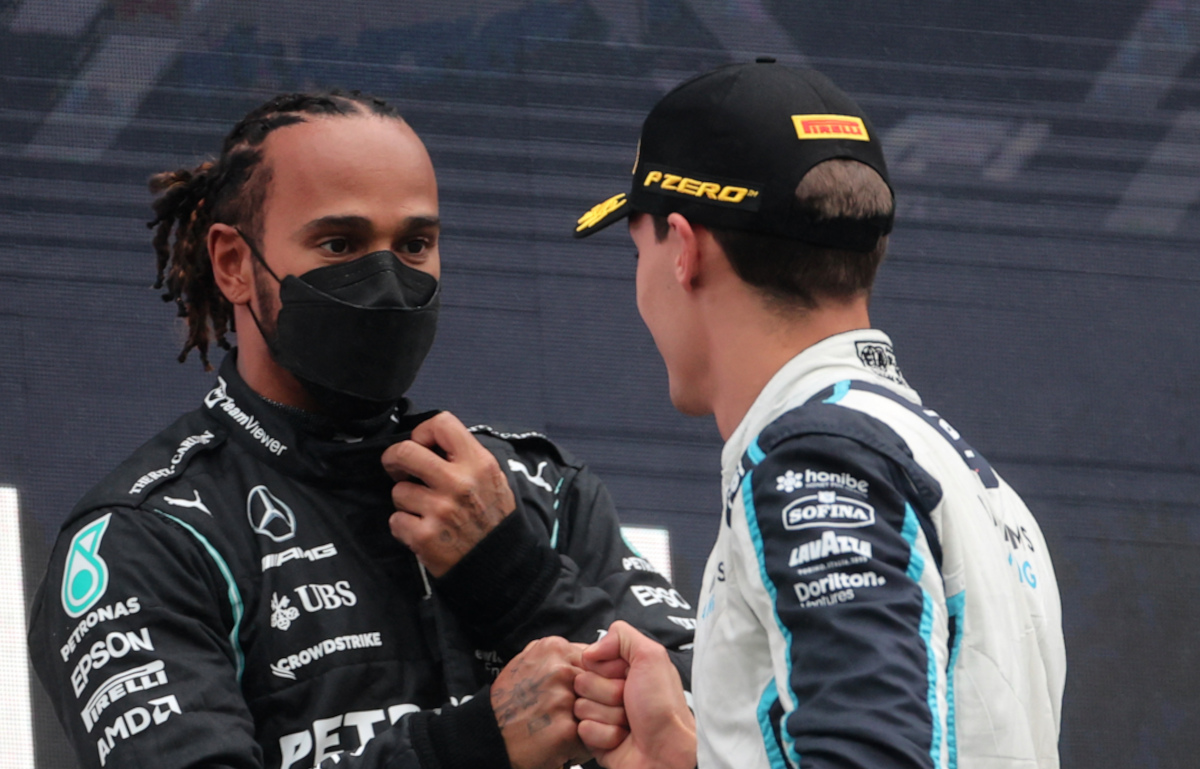 Ahead of Mercedes' expected announcement that George Russell will be Lewis Hamilton's 2022 team-mate, the champ says he has nothing to prove against a youngster.
Hamilton is, according to pretty much every report one reads, going to have a new Mercedes team-mate next season with Russell replacing Valtteri Bottas.
After five years with the Finn by his side, and four successive championship doubles, Bottas is expected to head to Alfa Romeo with Russell sliding into his race seat.
Pundits reckons that decision is opening the door for a difficult 2022 campaign for Hamilton and Mercedes as Russell, unlike Bottas, is unlikely to be happy with a number two role.
Former Mercedes driver Nico Rosberg says the "battle internally at Mercedes would be different, and potentially more heated" with Russell in the second seat.
Hamilton's title rival, Max Verstappen, also predicts fireworks.
"If he joins, for sure he will make it very difficult for Lewis," Verstappen told The Race.
"I mean, he jumped into the car in Bahrain and basically was already from lap one making it very difficult for Valtteri, so you can only imagine the more experience you gain in that car and the more you get accustomed within the team naturally you will become faster."
Hamilton, though, insists he is not worried about taking on a young pretender.
"It is not like I have anything to prove," he said.
"I raced against some incredible drivers as team-mates, including Fernando Alonso in my rookie year.
"And if it does turn out I have got a new team-mate, I am in a different place in my life. I am excited to see the youngsters coming through.
"I don't want to lose but I do want to see the progression of the sport because I am a fan.
"You have heard me talk about Lando Norris and it is encouraging. I see a lot of myself in the younger generation. They're fierce. The sport is relying on them.
"There will be things George and I can learn from one another. It is important respect is always there and communication is at the core of that. We have got amazing morale at the team."
Valtteri Bottas drops a big hint over his future by saying he wants a multi-year contract.https://t.co/IuSs3U3JqZ #F1 pic.twitter.com/G6qZOH5xSr

— PlanetF1 (@Planet_F1) September 2, 2021
Check out all the latest Mercedes merchandise via the official Formula 1 store
As for Bottas, the seven-time World Champion had only words of praise for his soon-to-be-former team-mate saying he would not have had the success he has enjoyed over the past few years were it not for the Finn.
He told The Express: "I'm proud to work alongside Valtteri. I think he's a decent human being and I think that's at the core of why I have the respect I think I have for him.
"And on top of that he's a fierce competitor. He never gives up, keeps pushing, and he's helped me deliver these championships with the team.
"I couldn't have done it without him."