Hamilton responds to Horner's 'hollow victory' jibe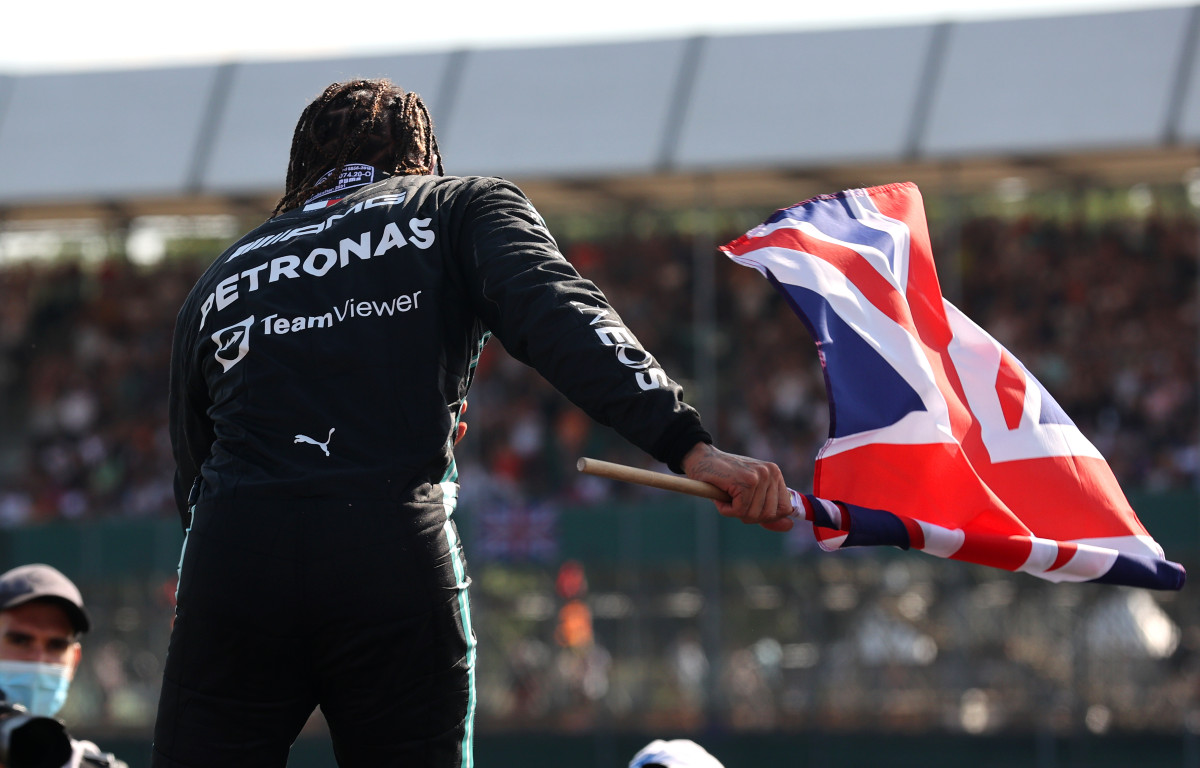 Lewis Hamilton said that his eighth British Grand Prix victory does not feel "hollow", as Red Bull boss Christian Horner had suggested.
With the grandstands packed to capacity, the roars were deafening as Hamilton pulled off a miraculous comeback victory, but it was the incident he was recovering from which proved the major talking point of the British GP.
It was an intense opening lap at Silverstone as Hamilton and title rival Max Verstappen dueled for the lead through the opening corners, but at Copse it all went wrong as Verstappen tagged the front-left tyre of Hamilton and went hurtling into the barriers with a 51G impact.
Christian Horner and Helmut Marko have made Red Bull's displeasure over Hamilton's part in the accident clear, while Verstappen, who was sent to hospital for precautionary checks, felt that Hamilton's post-race celebrations were disrespectful.
Those celebrations, Horner feels came after a win which should feel "hollow" to Hamilton.
Horner said: "It's dangerous, it looked desperate and he's put a competitor, thank goodness uninjured, in hospital getting himself checked out.
"I don't care what Lewis says, have a look on your own analysis, draw your own comparison. For me, that's a hollow victory."
A more…diplomatic response shall we say to today's events from Lewis Hamilton. #F1 🇬🇧 #BritishGP https://t.co/UsctlEEMkc

— Planet F1 (@Planet_F1) July 18, 2021
Check all the latest 2021 teamwear via the official Formula 1 store
Hamilton though does not feel any lack of satisfaction in his victory, and instead felt Horner's comments simply came from emotions boiling over.
"I don't really have anything to say to Christian. I mean, it doesn't feel hollow," he told reporters after being informed of Horner's comments following the race.
"There's 2,000 people who work incredibly hard in my team – it's not just about me, naturally.
"Of course, I've already said that this is not the way [of] anything I want to happen in the race. I think it's important for all of us to take a step back.
"Emotions are running high. I know what it's like to lose points within a team and be in that position, so I don't feel any way about it."
With that victory Hamilton cut his deficit to Verstappen at the top of the Drivers' Championship to eight points, while in the Constructors' Mercedes are now only four points behind Red Bull.