Hamilton defends Bottas after restart carnage
Lewis Hamilton says rivals shouldn't blame Valtteri Bottas for the restart carnage at Mugello, that belongs to the "decision-makers".
Sunday's Tuscan Grand Prix descended into chaos when, after the first Safety Car of the 59-lap race, the race was restarted.
Bottas, controlling the pace, took his time getting going while a number of drivers near the back of the pack accelerated before the Finn did.
Realising that those ahead weren't up to speed, they were forced to brake.
Kevin Magnussen was hit by Antonio Giovinazzi with Carlos Sainz and Nicholas Latifi caught up in the chaos and lucky to walk away unhurt.
Most of the drivers at the back of the pack went before those at the front, and it caused this massive wreck. Luckily all drivers involved are okay. #TuscanGP pic.twitter.com/2XeGw80c9O

— iGP Manager (@iGPManager) September 13, 2020
Haas driver Romain Grosjean wasn't impressed.
"That was f*cking stupid from whoever was at the front," yelled the Frenchman. "They want to kill us or what? F*ck. This is the worst thing I've ever seen."
However, Hamilton, who was behind Bottas at the restart, says his team-mate did nothing wrong.
"Firstly, it's absolutely not Valtteri's fault at all," Hamilton said. "It's the decision-makers. I don't know who.
"They're obviously trying to make it more exciting but ultimately today you've seen they've put people at risk. So, perhaps they need to rethink that.
"They have been moving switching off the Safety Car lights later and later and later and we're out there fighting for a position.
"Especially when you earn a position like Valtteri earned the position of being in the lead and then obviously they are trying to make it more exciting — but today was a little bit over the limit perhaps.
"But he did exactly what anyone would do."
Get your hands on the official Mercedes 2020 collection via the Formula 1 store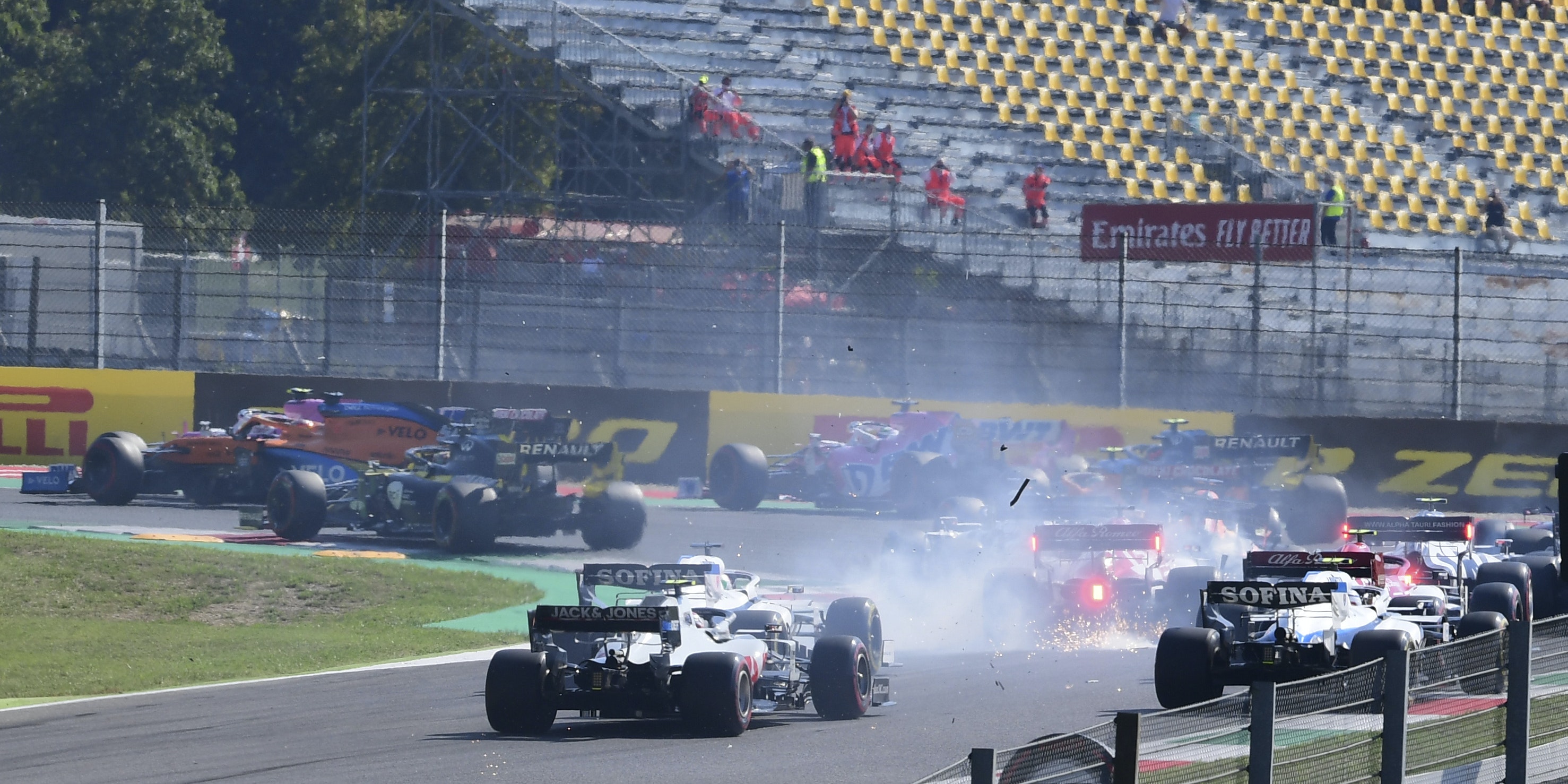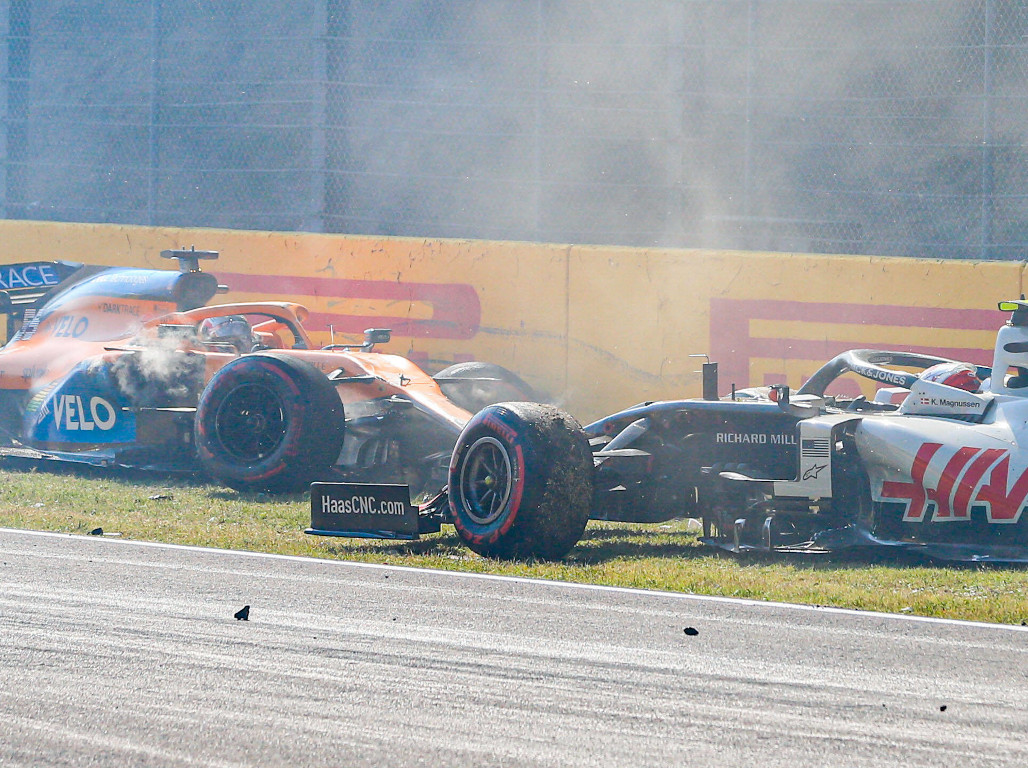 What followed was a red flag, a standing restart, another red flag when Lance Stroll crashed later in the race, and another standing restart.
Hamilton, despite taking the lead off Bottas in the first of the two standing restarts, also wasn't happy with three restarts.
He added: "I need to think about it and I don't want to overstep the mark as I know the fans were excited with the last race, with the restart and everything, so it seemed like they… if there's a piece of paper on the track they're going to put the red flag out and do a restart.
"I can understand why and that is exciting. Ultimately, these races can get boring when everyone streams out and there's such big gaps between everyone and so this does bring it back it in.
"They do it in NASCAR — they put out the yellow flag all the time and safety cars, whatever, all the time to keep the race exciting, but they definitely need to take into account the safety aspect because today wasn't particularly safe with the restart.
"I could almost see that coming. I'm sure they will learn from it and we will move together, the sport together."
Hamilton won the Tuscan GP ahead of Bottas and Red Bull driver Alex Albon.
Follow us on Twitter @Planet_F1 and like our Facebook page.