The drivers are the "stars" of Formula 1 and should not have their salaries capped, that's according to Lewis Hamilton.
Formula 1 is currently talking about introducing a salary cap from 2023.
All the teams will be limited to $30 million per season for both drivers, it is up to the individual team how that money is split.
The matter has, as all financial matters invariably do, divided the paddock with team bosses seemingly more in favour of the idea than the drivers.
Hamilton, the sport's top earner at 40 million, doesn't believe it is a concept that will work for Formula 1.
"I do think that the drivers here are, naturally, the stars of the sport," he said via RaceFans.net.
"They're the ones that are seen, those are the ones that bring their brands and their reputation helps elevate the sport and help it travel globally around the world.
"There have been salary caps in some of those [other] sports, I think like in NFL, basketball maybe. I think the one difference is that those places the individuals own their image in many areas, then they can try to maximise their image elsewhere.
"This sport controls, pretty much, the driver's image."
He added: "I do think about the next up-and-coming young stars that are coming through and I don't particularly see why they shouldn't be handicapped if they're bringing something huge to the sport.
"It is a multi-billion dollar sport and they should be rewarded for what they do bring to it."
Get your hands on the official Mercedes 2020 collection via the Formula 1 store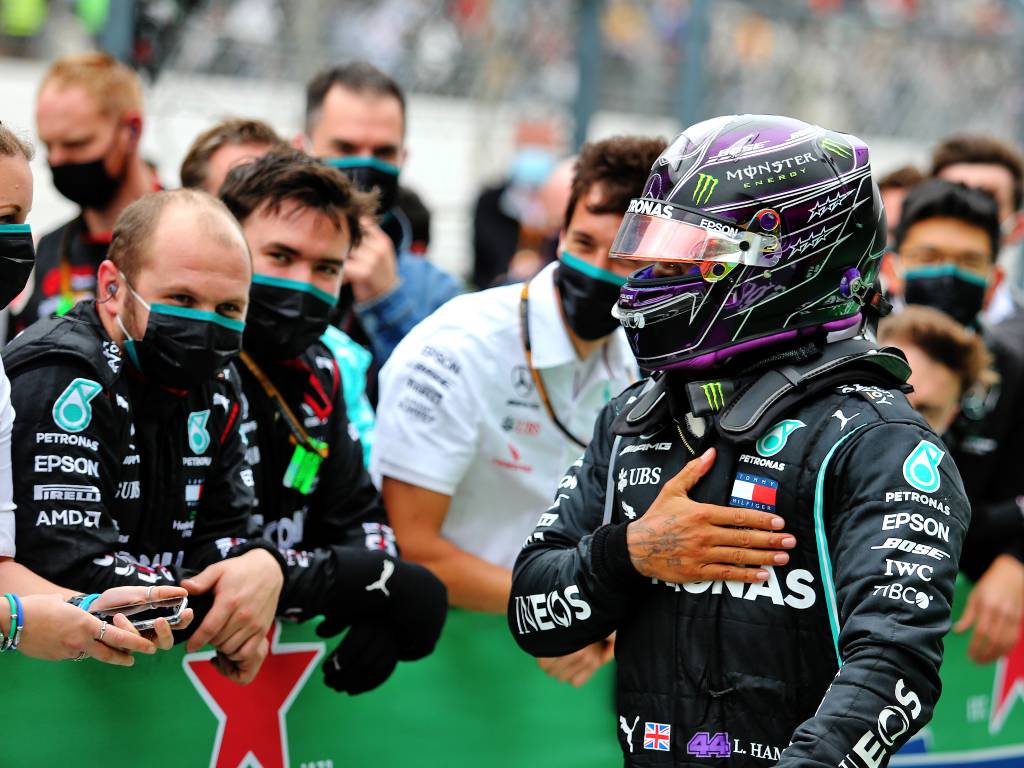 While talks of a cap progress, Hamilton is having his own chats with Mercedes motorsport boss Toto Wolff about a new contract.
There is some speculation that the cap could be part of the sticking point with the Brit wanting a mega-money deal while Mercedes are hoping to shave off a few million.
Should Hamilton sign a two-year deal for 2021 and 2022, his next contract, should he want to race in 2023, will be governed by the cap. However, if he signs a three-year deal that runs until the end of 2023, Mercedes would still have to pay the agreed amount.
The seven-time World Champion has denied that the cap is playing a role in his negotiations.
"I think currently the salary cap is supposed to be implemented probably when I'm not even here," he said.
Follow us on Twitter @Planet_F1 and like our Facebook page.