Hamilton interested in understanding rivals' design 'routes'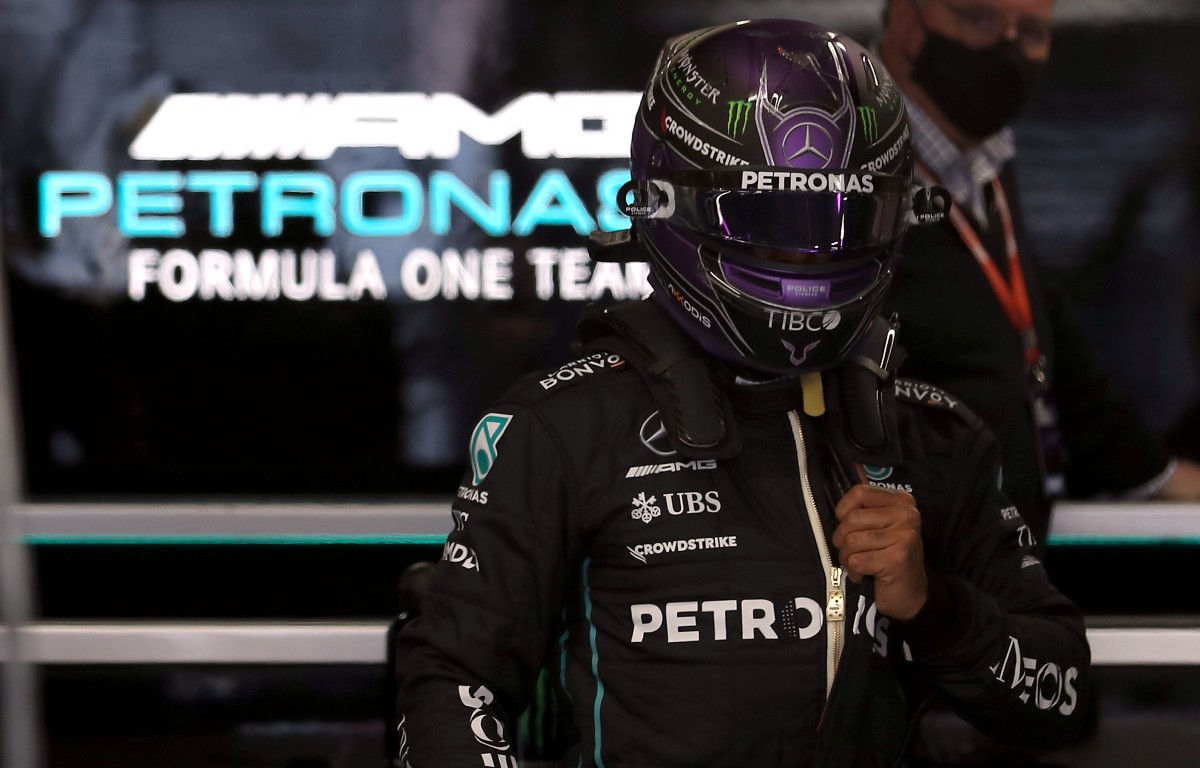 Lewis Hamilton says it is interesting trying to understand Mercedes' rivals' thinking when it comes to the design of their new 2022 cars.
This year's Formula 1 cars are completely different to their predecessors, the sport adopting ground effects in place of using over-car airflow to create downforce.
The aim of the new regulations is to produce a clean wake off the cars, making it easier for the drivers to follow each other far more closely.
Formula 1's think-tank spent months going through the regulations with a fine-tooth comb to erase any loopholes that could potentially give one team a massive advantage over the rest of the field.
As such, it was thought that this year's grid would look very similar only for almost every team to put out a different car with the floors and the sidepods the most notable differences.
Inspector ̶S̶e̶b̶ Lewis 🔎

Lewis Hamilton had a quick look at Max Verstappen's new Red Bull this morning as Day One of testing started in Barcelona ☀️ pic.twitter.com/vvw2W7nAxC

— Sky Sports F1 (@SkySportsF1) February 23, 2022
"Arriving and looking down the pit lane and seeing all the different cars, I think it's one of the most exciting and interesting seasons that I've ever embarked upon," Hamilton said.
"It will be interesting to see where everyone comes out and where we stand in the first race."
Rather surprisingly two teams have even put out a different suspension layout to the traditional.
Red Bull and McLaren have opted for a pull-rod front suspension and a push-rod rear with the rest of the field doing the opposite, the more accepted layout.
"I think every year's exciting," Hamilton continued, "but of course [in] previous years it was an evolution of the previous year's car, so in this one, it's completely brand new.
"Of course, I've seen the designs of our car over several months, but now to see everyone's car out there, you're trying to get a close eye to see what is different, if there is anything, why certain teams have chosen a certain route in terms of sidepod design, front wing and the floor.
"So I think it's the most exciting [year], and again, you have absolutely no idea where you stand."
Mercedes did top the opening pre-season outing, Hamilton quickest overall ahead of his new team-mate George Russell.
Hamilton's fastest lap time, set on the final day, was a 1:19.138 on the C5 tyres with Russell a tenth off the pace with Red Bull's Sergio Perez a further three-tenths down.
McLaren with their pull-rod front suspension was P4 with James Key admitting McLaren have either got the suspension idea very right or very wrong.
"We spent a lot of time trying to get that right, knowing the pitfalls of previous years when it was used," said the McLaren tech boss.
"I'm fairly confident it will work as expected. The rear of the car is the other question. We've been pull-rod for a long time. Adrian [Newey] introduced it in 2009 with the Red Bull. That's not necessarily needed now.
"You've a restricted wheelbase that restricts the length of the gearbox, for example, so you've other possibilities there. But it will be interesting to see what trends have developed. We've gone this route.
"If we are the only car that's done that, we've either got it really, really right or…"
PlanetF1 Verdict
Hamilton interested in understanding rivals' design thinking
Lewis Hamilton thinks this is the most exciting and interesting season he has embarked on.