Hamilton accepts Ferrari, Red Bull 'in their own league'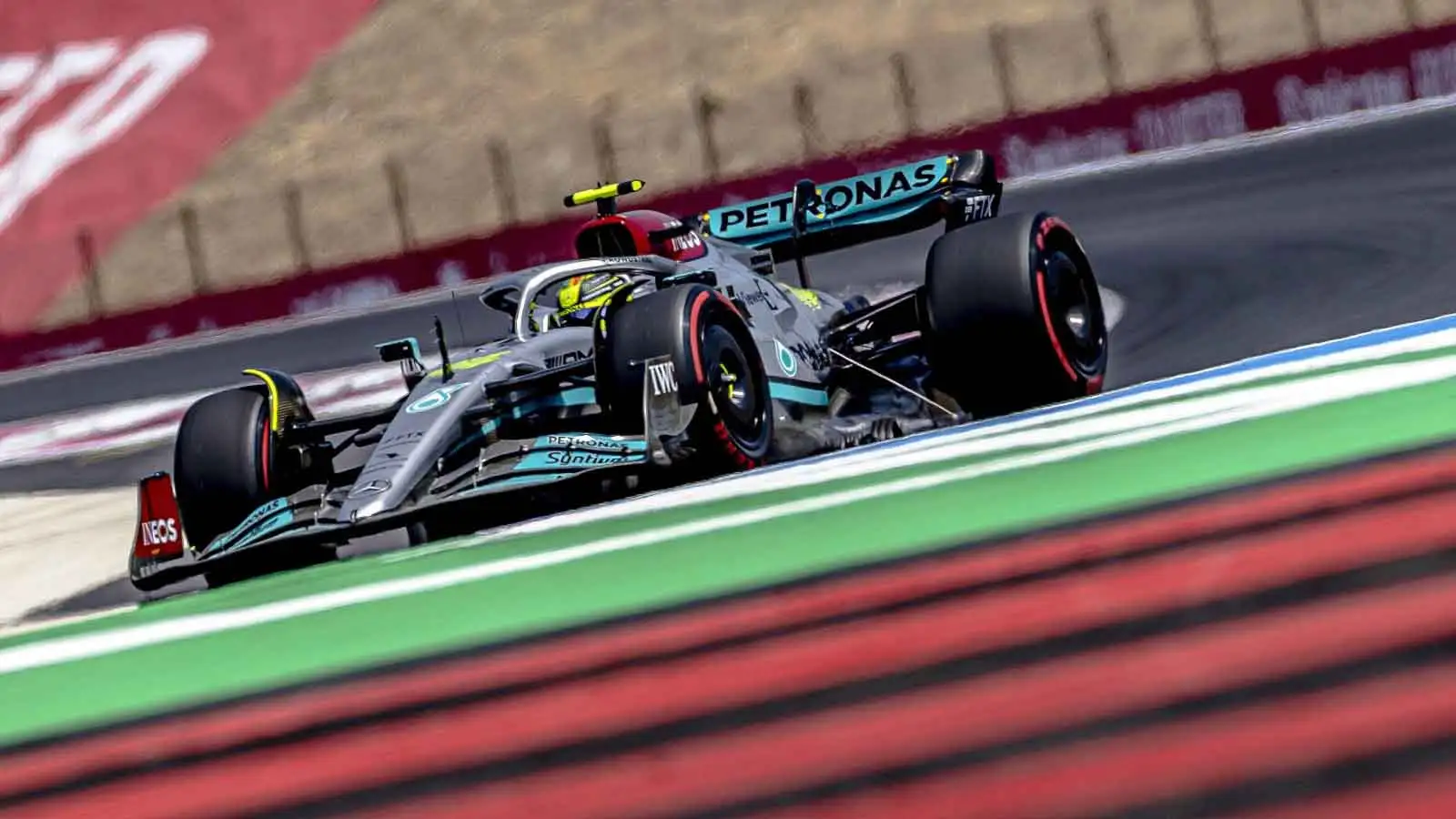 Lewis Hamilton had aimed to have been in the fight at the front in qualifying for the French Grand Prix, but acknowledged Ferrari and Red Bull were "in their own league" ahead.
Charles Leclerc took pole position by three tenths of a second ahead of Max Verstappen and Sergio Perez behind and while Hamilton qualified fourth, he had a significant nine-tenths deficit to Leclerc at the front.
The Mercedes driver spoke of how pleased he had been with his final qualifying effort, but with the gap he has to make up to Red Bull and Ferrari he understands the top two teams are mostly fighting among themselves.
"Position-wise? I'm really happy with my qualifying session, if I'm really honest," Hamilton said to Sky F1 after the session.
Strong lap, LH 🔥 Thumbs up after P4 in Quali! pic.twitter.com/uEGULH1vMG

— Mercedes-AMG PETRONAS F1 Team (@MercedesAMGF1) July 23, 2022
"My last lap was great. I finished it and I was 'ah, this is an awesome lap', [but] still a second or nine tenths off the guys ahead.
"I'm not really sure why that gap's got bigger between these two races, but they are kind of in their own league, I would say, in that respect, just performance-wise.
"But considering [missing] FP1, on the back foot going into FP2, there was some really good work from everyone coming together."
Mercedes have brought further upgrades with them to Paul Ricard, but Hamilton played down their impact and the changes were only small.
With the speed Mercedes showed in Austria, which they predicted was around two to three tenths per lap slower than the leading teams in race trim, Hamilton was left disappointed by being further off the pace than before.
"When we say we have updates, [it's] like the tiniest thing, so it could be half a tenth. Maybe a tenth if it worked perfect," he explained.
"And we've not really seen [a difference]. It's difficult to really see it, to be honest.
"I honestly came here thinking 'okay, at the last race we were three or four tenths off' and I was thinking this weekend maybe we'll be three, two tenths off, [but] we've been a second [behind] all weekend. Sometimes a second and a half.
"So to get to nine tenths, I was happy with my lap and happy with the performance. They (Ferrari and Red Bull) are in their own place, but we are still there and everyone behind me is struggling too. So we just keep fighting."
Hamilton's team-mate George Russell will start the race in P6 after an excellent lap from McLaren's Lando Norris split the two Mercedes drivers.
The success of the F1 2022 regulations
So far, so good with the new F1 regulations