Hamilton: Grosjean crash 'shocking image' to see
Lewis Hamilton praised the response of Formula 1 and the FIA to Romain Grosjean's Bahrain crash, calling the incident "shocking".
On the opening lap of the Bahrain Grand Prix Grosjean was seen moving from the left of the track over to the right on the straight coming out of Turn 3.
But in doing so he made contact with AlphaTauri's Daniil Kvyat, causing Grosjean to spear into the barriers.
But upon impact the VF-20 was ripped into two pieces and burst into flames while Grosjean in the cockpit ended up on the other side of the barrier.
And it will go down as an iconic image of Formula 1 as the Frenchman emerged through the fireball as medics pulled him back over the barrier to safety.
Hamilton, like everyone, called it a "shocking image" when he saw the footage, and was thankful that Grosjean was only slightly injured with reports of second degree burns to his hands, burns to his ankles and potential broken ribs being confirmed.
"It was such a shocking image to see," Hamilton told Sky F1.
"When I get in the car I know that I'm taking a risk, and I respect the dangers that are in this sport.
"And I posted about it [on social media] while we were in that break because it's horrifying.
"I don't know what Gs he pulled, but I'm just so thankful that the halo worked, I'm grateful that the barrier didn't slice his head up or something."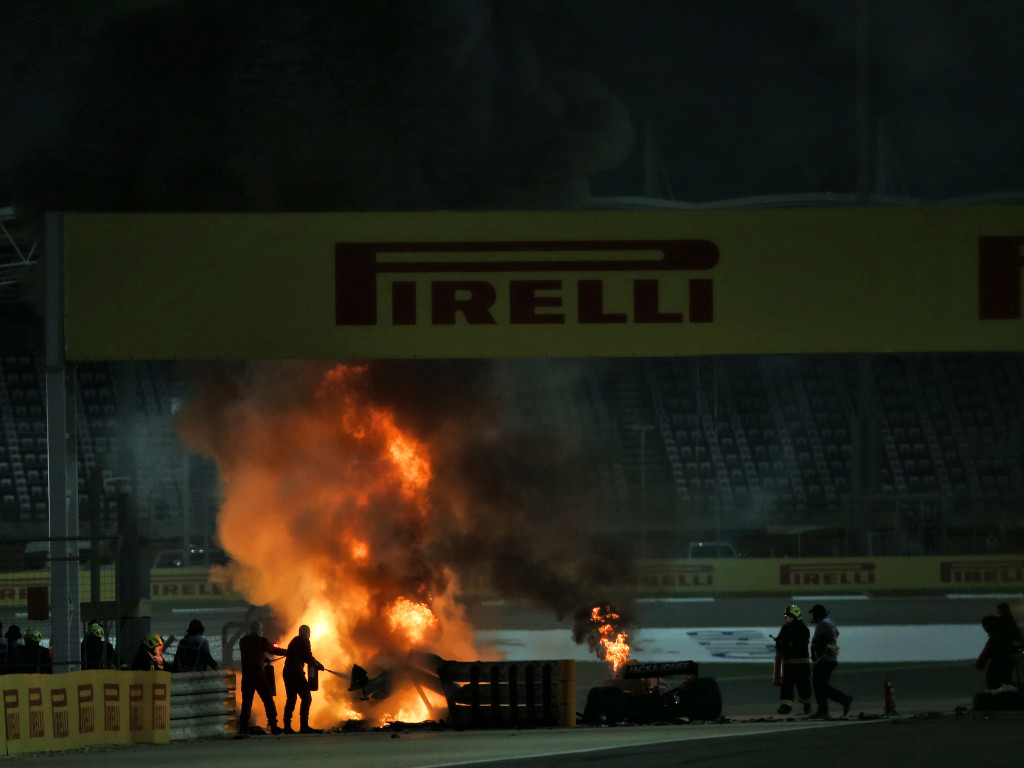 Hamilton agreed with the general view that the incident could have been far far worse for Grosjean, and he praised the FIA and Formula 1 for doing an "amazing" job in dealing with the crash.
"It could have been so much worse, but I think it's a reminder to us and hopefully to the people who are watching that this is a dangerous sport and that is why we are out there pushing to the limit and playing with that limit," he explained.
"But you also have to respect it and I think it shows the amazing job that Formula 1 has done, the FIA has done over time to be able to walk away from something like that.
"But of course that will be investigated and they will do a lot of work to try and make sure that that doesn't happen again."
Follow us on Twitter @Planet_F1, like our Facebook page and join us on Instagram!