'Max's outburst puts Hamilton in position of strength'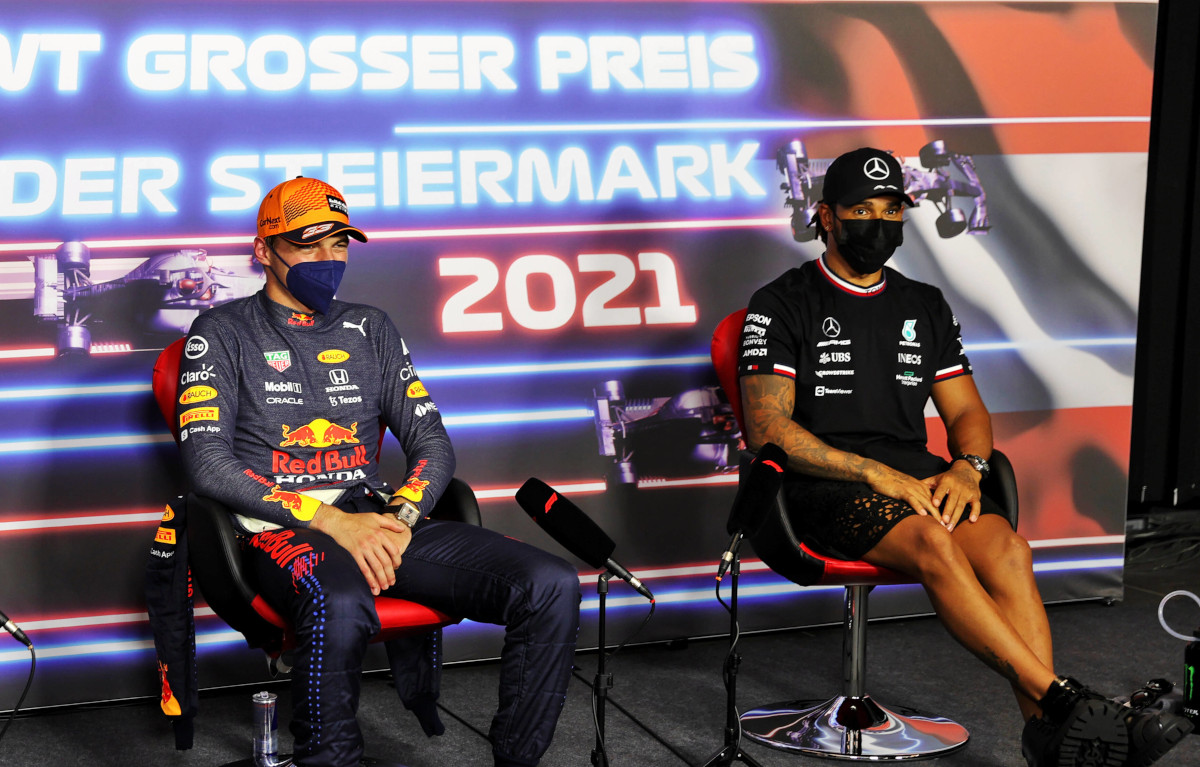 Max Verstappen losing his cool at the Hungarian GP press conference while Lewis Hamilton shrugged shows the latter is in a "position of strength".
That's according to Hamilton's former team-mate, Nico Rosberg.
Crashing at the British Grand Prix with the incident quickly descending into a war of words between Red Bull and Mercedes, Hamilton and Verstappen faced the media following qualifying for the Hungarian Grand Prix.
Set to start with Hamilton on pole and Verstappen P3, the title protagonists were asked by Tom Clarkson how they would deal with another opening-lap battle.
"Can we just already stop about this! We've had so many f*cking questions about this. It's just ridiculous," he shouted.
"Honestly, the whole Thursday we've been answering stupid sh*t all the time so can we just stop about it, please.
"We are racers, we will race."
Hamilton did not say a word, he just shrugged his shoulders.
And that, Rosberg reckons, was the best response the reigning World Champion could have possibly given.
What a first half of the 2021 @F1 season… full of highs and lows, fun and drama! And you have been with us every step of the way🙏

Thank you so much for all the love and support so far this year, Team! ❤️ pic.twitter.com/z95umuRtOk

— Mercedes-AMG PETRONAS F1 Team (@MercedesAMGF1) August 9, 2021
Check out all the latest Mercedes merchandise via the official Formula 1 store
"I would say if you look at the grand scheme of things, Mercedes are having the upper hand now in everything – in pace, in posture, in attitude, everything," the 2016 World Champion told Sky Sports F1.
"Max Verstappen, we saw him in the press conference losing his cool, really shouting a little bit at the journalists and that really plays into Mercedes' hands at the moment.
"[Lewis] is very smart. He knows how to deal with all the situations that are thrown at him. He is very smart at saying the right things in the press.
"Verstappen lost his cool when it was a journalist asking if they were going to collide again at turn one.
"Verstappen was shouting and Lewis just did a shrug of the shoulders and it was a position of strength from him."
Hamilton went on to finish second at the Hungarian Grand Prix with Verstappen down in ninth place after his RB16B suffered heavy damage when he was hit by Valtteri Bottas on the opening lap.
Hamilton headed into the summer break eight points up on Verstappen in the race for this year's Drivers' Championship title.