Hamilton 'has to admit Russell is better right now'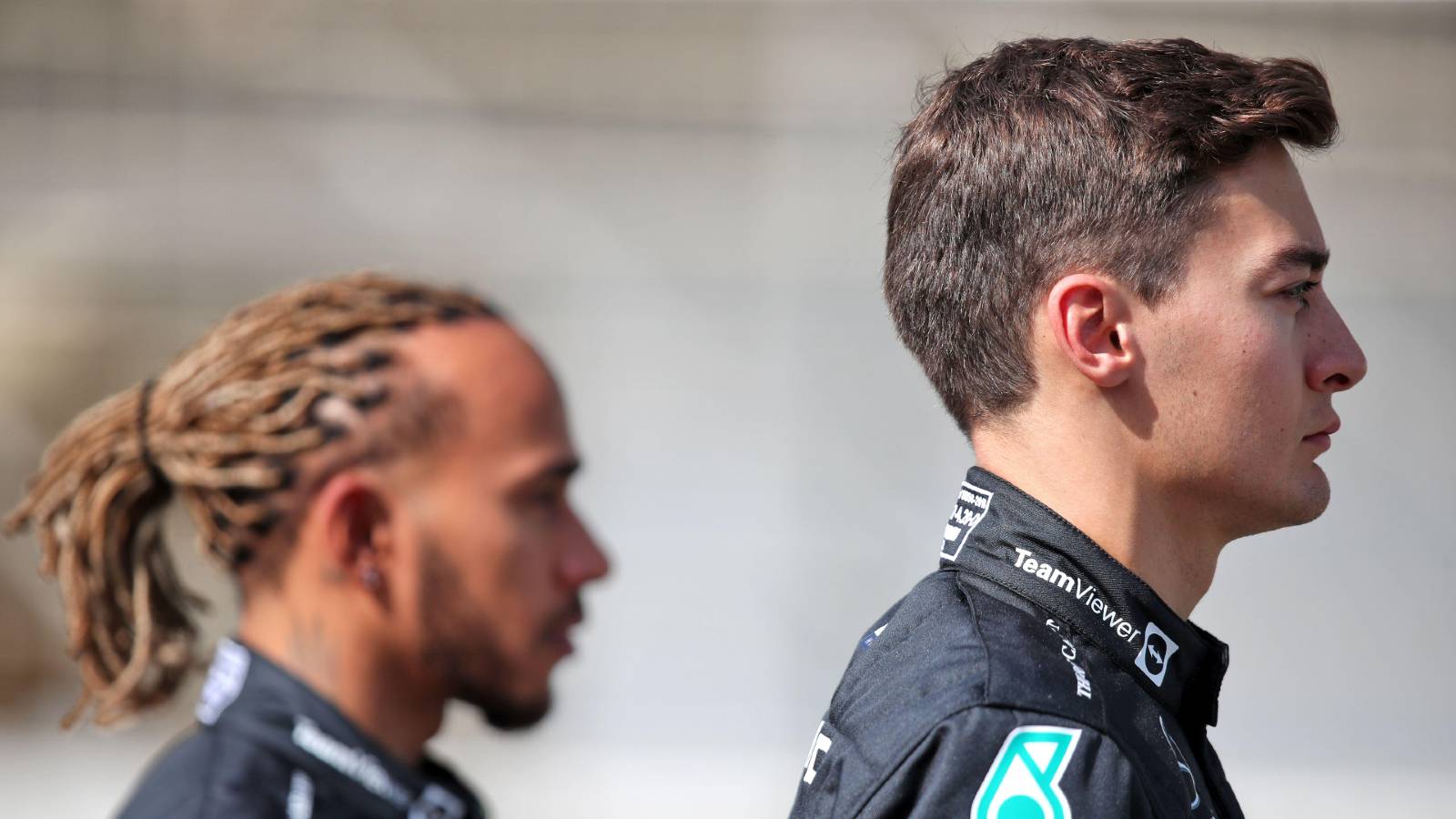 Ralf Schumacher believes Lewis Hamilton has to hold his hands up and concede George Russell is currently the stronger force at Mercedes.
Four races into his full-time Mercedes F1 career, Russell has a 21-point advantage over the seven-time former World Champion in the Drivers' standings.
Of course, both of the British duo are struggling to get performance out of the heavily 'porpoising' W13 car, which is well off the pace of the front-running Ferrari and Red Bull – and at the Emilia Romagna Grand Prix they were also behind McLaren.
But it is now three races in a row that Russell has finished ahead of Hamilton, which is clearly a situation the 37-year-old needs to address having already ruled himself out of contention for an eighth title.
George Russell 9/10 - Italian GP Driver Ratings
George Russell produced a stellar drive in the difficult Mercedes to take home 12 points from an impressive fourth place finish.
Schumacher, winner of six grands prix for Williams between 2001 and 2003, does not believe it is down to luck that Russell holds the upper hand in terms of points at this stage after finishing fourth at Imola with Hamilton down in 13th.
"We also have to talk about Lewis Hamilton, of course," said Schumacher in his column for Sky Germany, having already discussed his nephew Mick's difficulties and suggested Aston Martin's double points finish at Imola could be a "flash in the pan".
"He has to ask himself why George Russell is so much faster than him. A 13th place is of course not Hamilton's ambition.
"He has to admit to himself that Russell is the better driver right now. If this continues in the next few weeks, it will be exciting in the team. There could be changes in the ranking."
However, Schumacher does not agree with Red Bull advisor Helmut Marko who said, whether in jest or not, that Hamilton "maybe should have thought about stopping" at the end of last year – even though the German thinks he may have been disadvantaged by having to drive an entirely new car due to the much-changed regulations.
"I'm far from saying Hamilton has missed the boat on ending his career," said the 46-year-old, who also raced for Jordan and Toyota during his 11 seasons on the Formula 1 grid.
"Lewis is still one of the best drivers in the field, that is clear.
"However, the new concepts require drivers to change a bit. Hamilton is not so used to it. Russell, on the other hand, is a young driver. They obviously cope better with it."