Hamilton: Shame if Vettel is pushed out of F1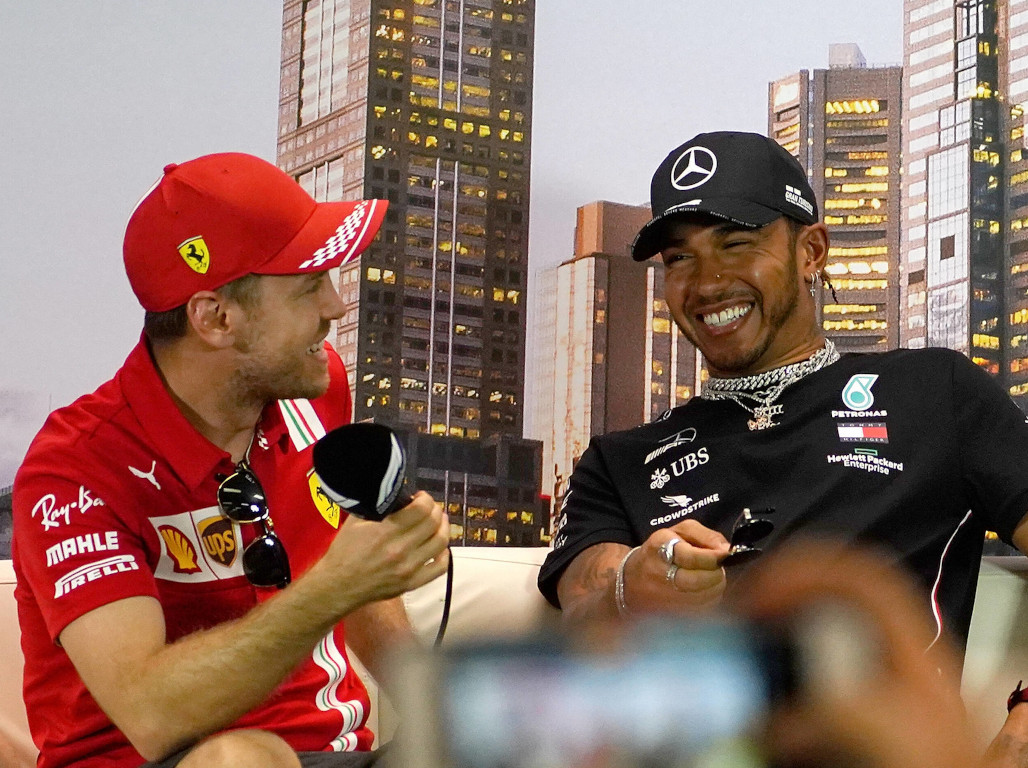 With doors closing thick and fast, Lewis Hamilton feels it would be a "shame" if Sebastian Vettel left F1 before his time.
Earlier this year Ferrari informed Vettel that his services would not be required after this year's championship.
Although reports had suggested that Ferrari would keep Vettel for 2021, and the team pretty much said the same to the driver, when it came down to it, Ferrari decided to go a different route in Carlos Sainz.
Since then Vettel has had one door after another closed on him.
The four-time World Champion was linked to Renault, they've gone with Fernando Alonso, Red Bull has made it clear the answer is "definite no" and Racing Point says it has "long contracts with both" Sergio Perez and Lance Stroll.
With Mercedes expected to retain Valtteri Bottas alongside Hamilton for 2021, that shuts out the top half of the field.
Hamilton says it would be a shame if 33-year-old Vettel was forced out of the sport before his time.
"If Seb was to stop before his time I think that would be a shame," said the six-time World Champion.
"I think he's got a lot more to give to the sport and a lot more to achieve.
"It's all about making sure we have as many top drivers as possible, so we want to keep the world champions.
"Seb is a World Champion, Fernando is a World Champion, and I think that's only good for the sport."
Vettel had made it known in the build up to the Styrian GP that if his former team Red Bull offered him a race seat he would take it.
"Red Bull is a winning car so probably the answer would be yes," he told the media.
"It would be interesting. I know this team from the past very well and of course I still have contact with many people – Christian (Horner), Helmut (Marko) etc.
"They have a strong car and they are a strong team, that's what I know from the past."
But while Christian Horner has said it is a "definite no" for 2021, Red Bull advisor Helmut Marko left the door open for the following season.
He told Sky Italia: "In 2021 we don't have a place for Vettel at Red Bull because we don't have any seats available.
"In 2022 some contracts will end and we can think about other options. Can he can come back to his levels? It depends on him!"
Follow all the action from the Styrian Grand Prix with the PlanetF1 live centre