Hamilton, Verstappen 'going to be sick of each other'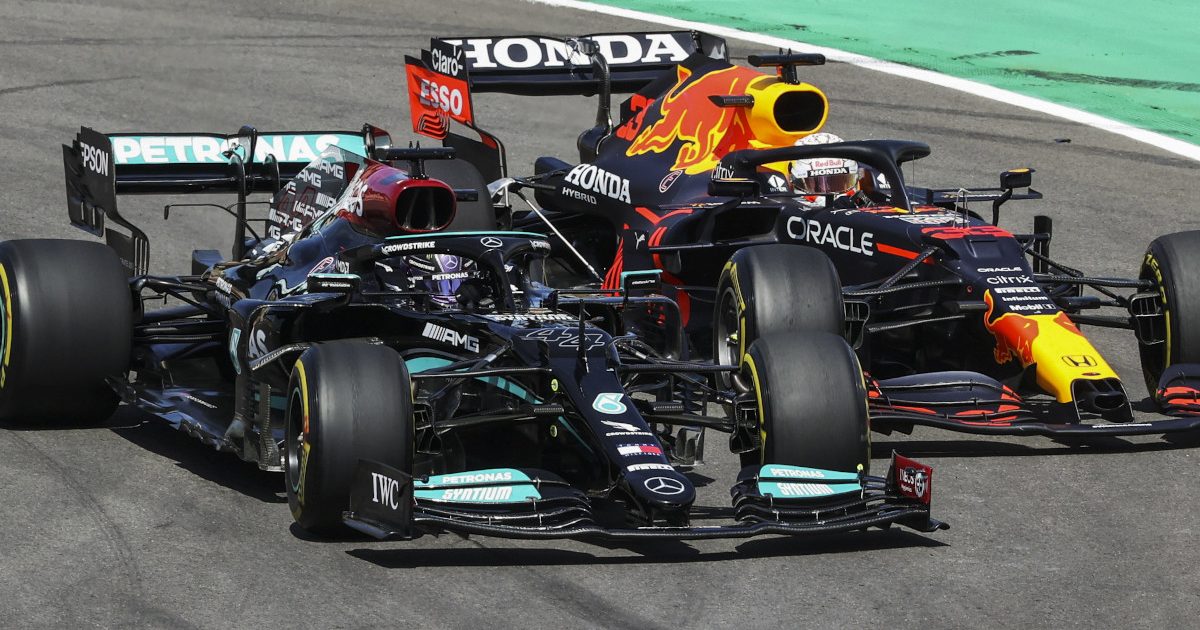 Predicting a title fight that will run to the bitter end, Lewis Hamilton reckons he and Max Verstappen will be "sick of each other" by the end.
With Red Bull having closed the gap to Mercedes in the off-season, the 2021 F1 season is heading for an epic title fight between Hamilton and Verstappen.
After three races, two wins for Hamilton and one for Verstappen – with the other runner up in each, the duo are separated by eight points.
Such is the ferocity of the battle, not only in the standings but also on the track, that Verstappen deliberately went for the fastest lap point at Sunday's Portuguese GP just to narrow the deficit by a single point.
He missed out on it, going off the track at Turn 14 and having his lap time deleted.
Nevertheless he brought his RB16B home in second place with Hamilton taking the win at the Algarve circuit to extend his lead in the Drivers' standings.
The Brit, who had to pass Verstappen on the track, is loving the fight.
"It's very tight," he said. "I saw that he had gone in for the fastest lap and got it but obviously Valtteri [Bottas] ended up with it at the end.
"But as you can see I think it is a great fight between Mercedes and Red Bull and I'm sure also down the field and we will be pushing each other right to the last race.
"We're going to be sick of each other at the end I would imagine or sick of racing, because there are so many races."
Verstappen added: "It's close. I wish it was closer but it's still a long season and we can't afford to have any retirements or silly mistakes so we just have to keep on doing what we're doing."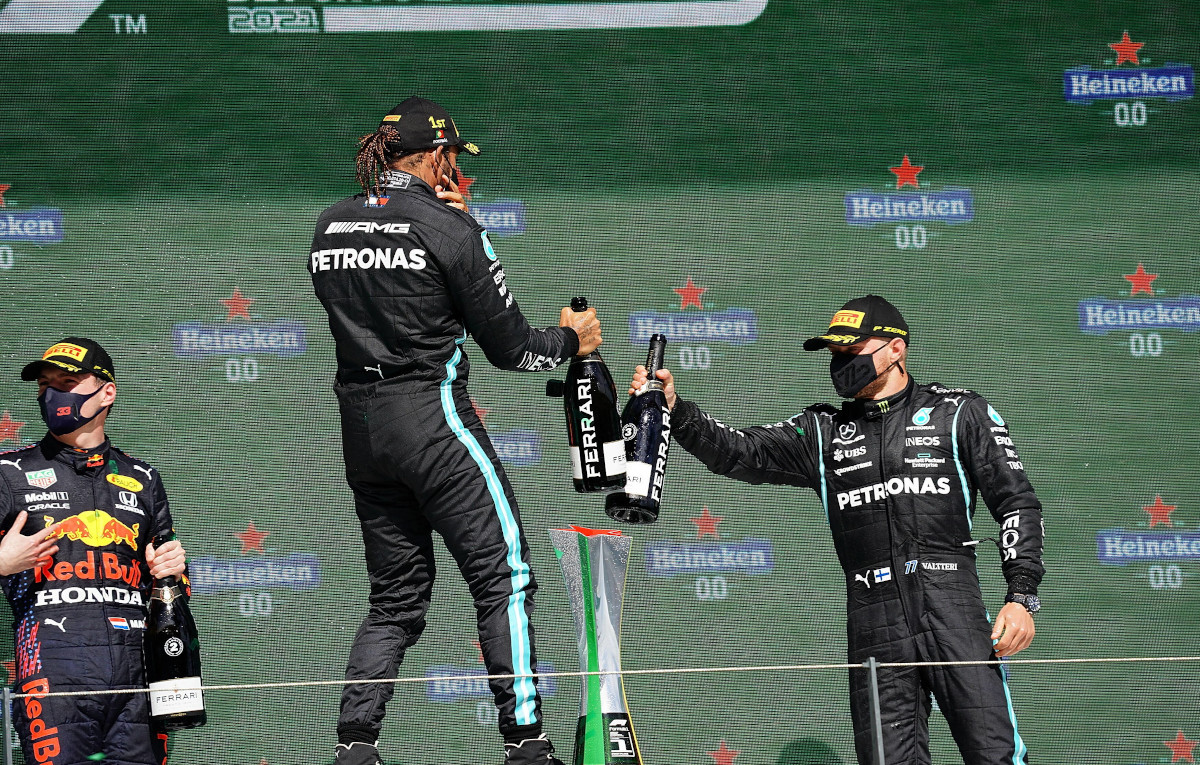 Check out all the latest Mercedes merchandise via the official Formula 1 store
Sunday's race was the third grand prix in succession where the two protagonists raced wheel-to-wheel.
Both drivers are adamant the respect between the two helps with that.
"It's been really cool, especially when you race a driver, when you know that you can go to the absolute limit, I guess you can trust each other to just race super-hard," said Verstappen.
"I think that's always really nice because you can see the in the three races we've had we haven't really… well, we gave each… how you say? It's been really close to each other but predictable.
"Lewis has never had something like 'oh, we're going to crash' or something. I always have full trust in Lewis that we all give each other enough space."
Hamilton agrees.
"I just second that," he said.
I think it is naturally down to respect and I think both very, very hard but fair and I think that's what makes great racing and great racing drivers and I think we will continue to keep it clean and keep it on the edge but I don't think either of us has a plan to get any closer than we have been."
Follow us on Twitter @Planet_F1 and like our Facebook page.