Lewis Hamilton 'might pull a sickie' to avoid driving the W13 one last time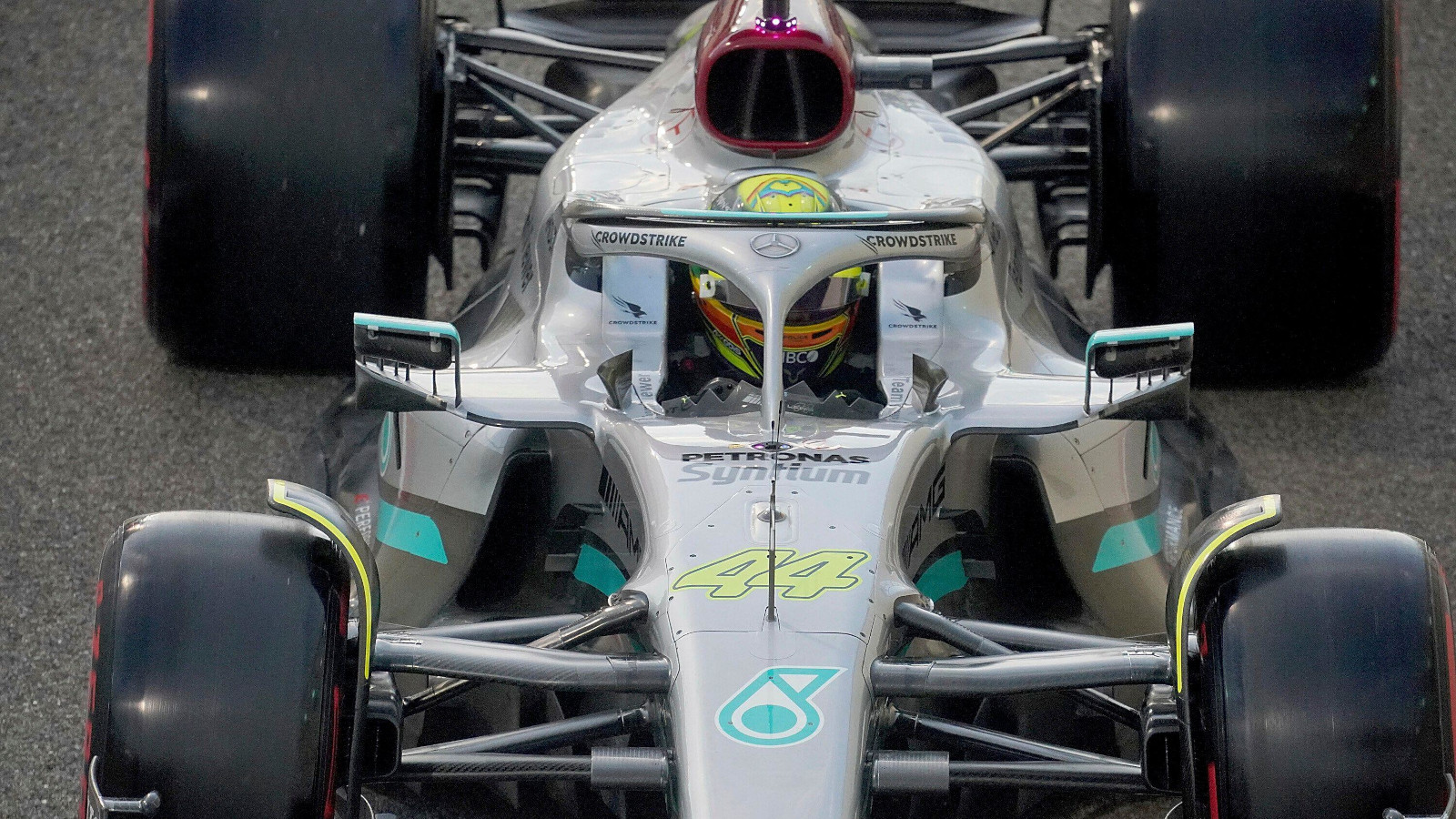 Lewis Hamilton is so done with his Mercedes W13 he joked he "might be calling a sickie" to avoid driving it in the post-season Abu Dhabi test.
Despite showing marked improvement in the second half of the campaign, the Mercedes W13 managed just one victory this season with George Russell P1 at the Sao Paulo Grand Prix.
That gave Hamilton some hope heading into Abu Dhabi, but it was not to be.
His 2022 campaign ended, some would say rather fittingly, with a retirement as the Briton's W13 suffered a technical problem in Sunday's race.
Hamilton had been running up in fourth place when the car began to slow, the driver pulling into the pits to record his first win-less campaign in 16 seasons.
He's so done with the W13, the seven-time World Champion may try to find a way out of Tuesday's test at the Yas Marina circuit.
"I might have to call in sick, my back or something," he joked to the press, including PlanetF1, at the Abu Dhabi Grand Prix.
But even though 2022 ended without a win on the board, Hamilton has refuted suggestions this year has been his toughest season.
"No," he said. "I think 2011 was probably the hardest year I have had, just in terms of life.
"This year is probably not the greatest, up there with the top three of the worst seasons but I think it is a much stronger year in terms of myself, how I have worked with the team and how we have all stayed united.
"I think there have been lots of plusses."
Hamilton finished the season sixth in the Drivers' Championship on 240 points, 35 behind Russell. Mercedes were third in the Constructors' standings.
Speaking to Sky Sports after Sunday's retirement, Hamilton conceded that in the W13 Mercedes did not have the car they wanted.
"Ultimately," he said, "I think we started with a car we didn't want and we finished with a car we didn't want.
"But we were basically stuck with it and we just kept trundling away, kept working away at improving it, but the fundamentals have still been there all the way to the end, as you saw this weekend."
Read more: Carlos Sainz accuses Lewis Hamilton of returning P4 in a 'cheeky way'