Sir Lewis Hamilton is set to sign a new Mercedes contract "soon", says Toto Wolff – but it is unlikely to be a three-year deal.
Pre-season testing for the 2021 campaign is only six weeks away – closer than the last race of 2020 – and yet the future of the seven-time World Champion has yet to be confirmed.
Mercedes team principal Wolff has revealed negotiations have been taking place with Hamilton but that "curveballs" have been pitched with regard to the terms of the agreement.
Nevertheless, it remains the strong probability that Hamilton, 36, will commit to bidding for an eighth world title – but Wolff has suggested the duration of the contract is likely to be shorter than the anticipated three years.
Asked in an interview with RTL whether it will be a three-year deal, the Austrian, who is also a part-owner of the team, said: "I don't think so."
However, in response to the question of whether an announcement can be expected soon, he added: "Soon is a flexible term but yeah, soon."
That indicated the situation will be resolved by the time pre-season testing takes place in Bahrain from March 12-14.
Wolff said there must be a "sensible agreement and we are not far from it", in respect of finances with Formula 1 having imposed a budget cap from 2021 designed to restrict the costs teams are incurring. Driver salaries are, however, currently outside those parameters.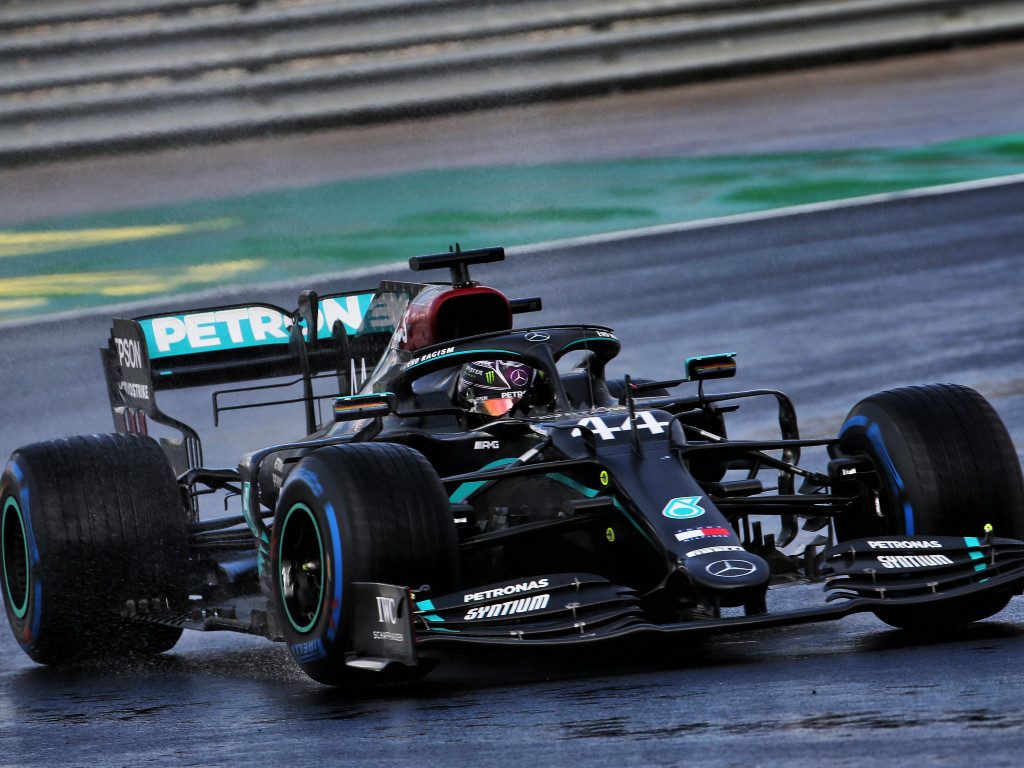 Get your hands on a limited edition Lewis Hamilton cap via the official Formula 1 store!
"You have to keep your eyes open," added Wolff, who also played down during the interview the reference to "curveballs" amid the contract talks with Hamilton.
"We have a good relationship which is not only professional but also a friendship," added the 49-year-old.
"Lewis is incredibly important, not only for our team but also for the Mercedes brand.
"But the landscape is changing right now. We have a big regulation change next year and the cost cap that will hit us hard next year.
"These are all factors that have played a role in our discussions. Also, of course, looking at the future.
"And then it goes into detail and we don't want to be put under pressure. It should be a reasonable agreement and we are not far away from that."
Wolff also reiterated that Mercedes had not dangled the exciting potential of their protégé George Russell like a sword of Damocles over Hamilton's head.
"We never played the Russell card and his sensational performance in Bahrain in the negotiations [with Lewis]," he added.
"We have a strong relationship and have celebrated too many successes for that. It was simply a matter of making the best decision for Lewis and the team.
"George will definitely play a role in our future line-up. He just needs to trust us and be patient. But today we are focusing on our two drivers, that is Valtteri [Bottas] and Lewis. We'll see what the future brings."
Follow us on Twitter @Planet_F1 and like our Facebook page