Silverstone showcase for Hamilton's title-winning cars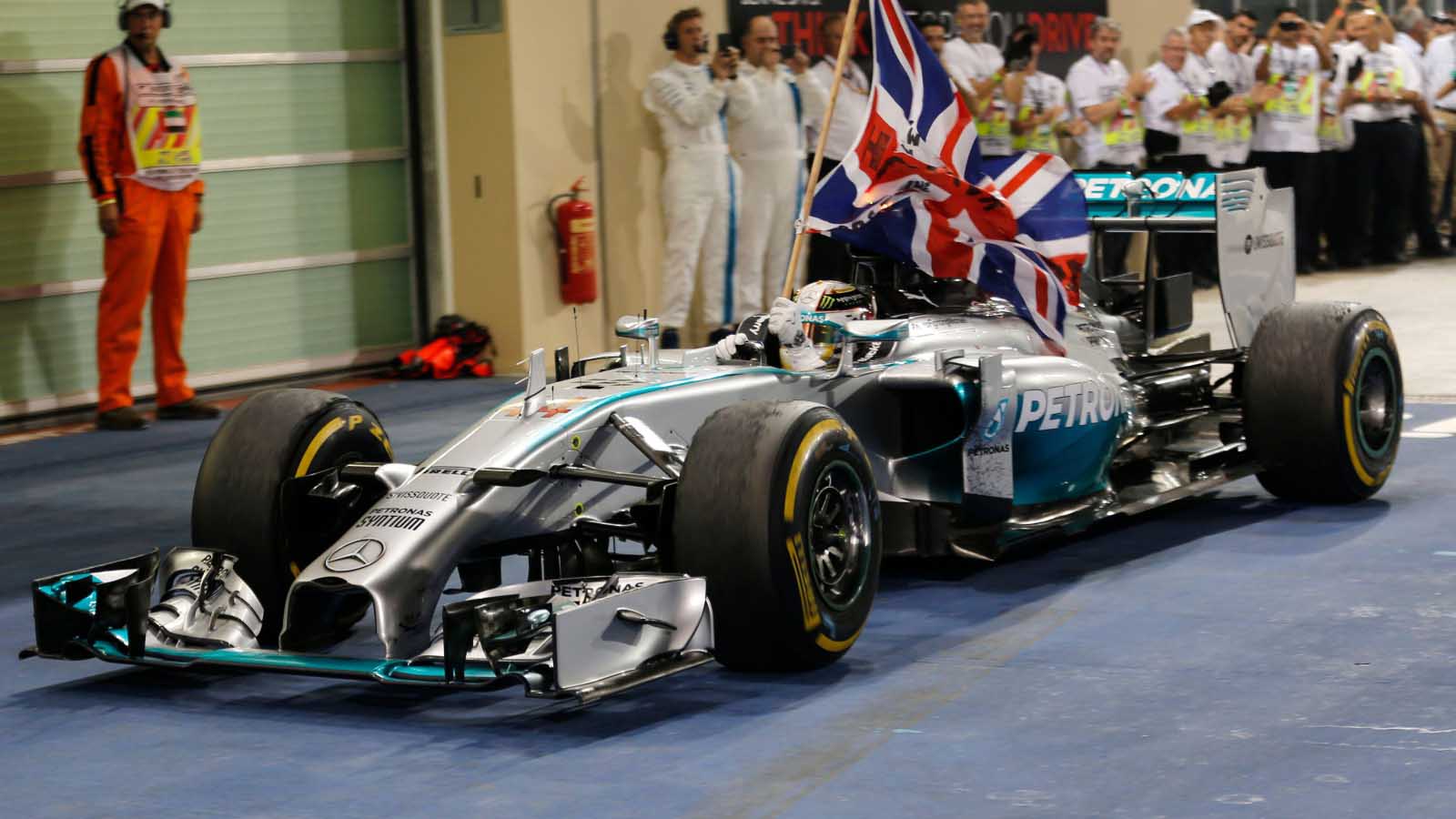 Every car in which Lewis Hamilton has won a World title will go into a special display at Silverstone later in the year.
The Classic, which takes place from August 26-28 at the Northamptonshire circuit, will see all seven cars lined up alongside each other for the first time ever – those that have propelled Hamilton to become a seven-time World Champion, alongside the many records he has broken throughout his illustrious career.
It means the McLaren MP4-23 from 2008 will appear with all six of Hamilton's Mercedes title-winners from 2014, 2015, 2017, 2018, 2019 and 2020 as part of the exhibition which takes place at a packed event of historic cars taking to the track at Silverstone for a weekend of racing – with qualifying on Friday followed by races from a multitude of categories on the Saturday and Sunday.
Next up: getting @GeorgeRussell63 to skydive pic.twitter.com/yQHJ0HxsyZ

— Lewis Hamilton (@LewisHamilton) April 12, 2022
Silverstone also promise "Formula 1 fans coming to The Classic will also be treated to packed grids of evocative grand prix cars ranging from the 1930s right up to the end of the DFV era in 1985. What's more, Silverstone will also reverberate again to the mind-blowing sounds of spectacular V8, V10 and V12 F1 cars from the 1990s.
"All tickets for The Classic include access to both racing paddocks, open trackside grandstand seating, all three nights of live music, Foodie Fest, plus the vast majority of the fabulous family entertainment and attractions on offer – all being enhanced for the Bank Holiday in 2022."
"It's a real privilege for us to have all seven of Lewis' title-winners on show at The Classic this summer," added Nick Wigley, chief executive of Goose Live Events who promote The Classic.
"Lewis is already a legend and his incredible successes will forever be celebrated as a major milestone in motor sport history.
"This very special display will also be another of the stand-out highlights under this year's 'Best of British' banner at The Classic."
Ticket information for The Classic is available through the Silverstone website here.
Hamilton's quest for an eighth World title has got off to a rocky start, with Mercedes appearing to be comfortably off the pace of Ferrari and Red Bull at the front of the field.
He plans on turning things around though by doing his bit to help "rally up" the team to get back to front-running pace.
Hamilton to rally the troops
Lewis Hamilton intends rallying the troops in the coming days, as Mercedes need to improve "now, not in two or three races".