Hamilton fears Silverstone full house is 'premature'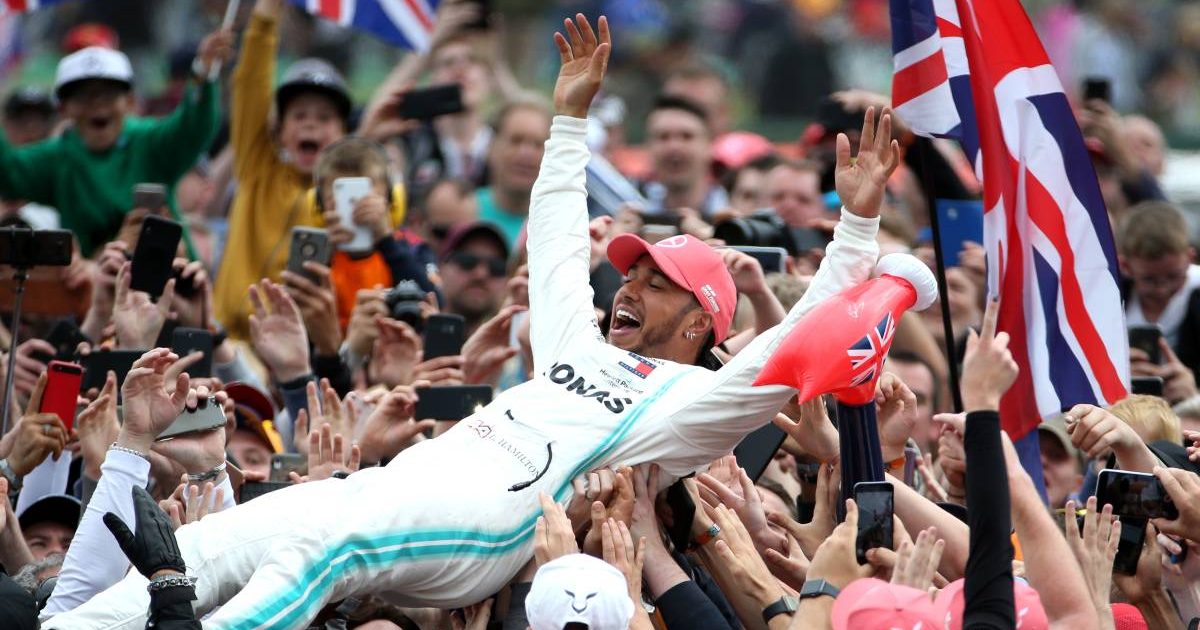 Lewis Hamilton has decidedly mixed feelings about the prospect of a 140,000-strong capacity crowd at the British Grand Prix.
Silverstone has been given the green light to host its maximum attendance in mid-July for what would be easily Formula 1's biggest crowd since the start of the pandemic.
The seven-time World Champion enjoys nothing more than to win in front of his home fans – he has seven British Grand Prix victories, although last year's was, of course, in front of empty grandstands when he survived a late puncture on his Mercedes.
But over the last couple of weeks, COVID-19 case numbers have been rising quickly in the UK, along with a smaller increase in resultant fatalities, and that fact is in Hamilton's mind.
Officials have stipulated that fans attending Silverstone must either produce evidence of a negative lateral flow test for the coronavirus taken within the preceding 48 hours, or of having been fully vaccinated for at least 14 days.
Asked during his press conference ahead of the Styrian Grand Prix for his thoughts about the Silverstone capacity crowd news, Hamilton told reporters: "I'm kind of split.
"One, I can't tell you how excited I am to see people and the British crowd because it's the best crowd of the whole year.
"Last year we didn't have them, so it will be great to be able to see them and feel the energy they bring into the weekend.
"Second, of course I watch the news, so I see about the cases going up massively in the UK, so on that side I worry for people, naturally."
It's lights out and away we go! We now have confirmation that the Formula 1 British Grand Prix will be going ahead at full capacity, as part of the UK Government Event Research Programme 🎉

Read the full update here 👉 https://t.co/HHuxObsb5R#BritishGP #silverstone

— Silverstone (@SilverstoneUK) June 24, 2021
Check out all the latest Lewis Hamilton merchandise on the official Formula 1 store
Asked whether it may be too many people, Hamilton said: "Look, I don't want to turn it into a negative. I'm excited to see so many people. The selfish part of me, I want to see all the people there.
"But I turned on the news this morning, I've been watching it these past days, and rates have increased since people are loosening up a little bit, and not everyone is vaccinated so I do worry about people.
"I read the vaccinations are good, there are fewer people in hospital, but…I don't know, it feels a bit premature to me.
"If people go there, I hope we learn something from it and I hope everyone just stays safe. I'd encourage everyone just to continue to wash their hands and wear their masks, particularly when there are those big crowds."
Told about the procedures that will be in place at Silverstone, Hamilton responded: "Oh great, I didn't know that. If that covers everything, I don't know. I hope it does.
"I think it was great that we had people at the last race [in France, 15,000 per day] and I've not heard any negative things come from that.
"But I like to err on the side of caution and slowly build up rather than going full pelt and using our British fans as a testbed."
Follow us on Twitter @Planet_F1, like our Facebook page and join us on Instagram!