Hamilton: Silverstone straight honour is 'insane'
Lewis Hamilton has described himself as "blown away" by the "curveball" of having the Silverstone pits straight named after him.
The British Racing Drivers' Club (BRDC) announced during the Abu Dhabi Grand Prix weekend that the seven-time World Champion would be the first driver to have a part of the Silverstone circuit named after him.
Hamilton was informed at Yas Marina about the honour by BRDC president David Coulthard, who also presented him with two more BRDC Gold Stars – taking his total to 17 – in recognition of his seventh world title and his results generally throughout 2020.
Told about the new name of the Hamilton Straight, the 35-year-old responded: "Wow, that is insane. No way! That is definitely a curveball. I don't even know what to say.
"I remember watching Silverstone, watching [Nigel] Mansell, seeing that incredible crowd and I've experienced it year on year. It's something so close to my heart.
"It's such a proud moment. I'm blown away. I didn't know drivers had that, so I'm very grateful, very humble and a big 'thank you' to everyone for supporting me with it.
"I hope I can continue to make the BRDC, the Brits, proud for at least the time I'm here racing and hopefully beyond."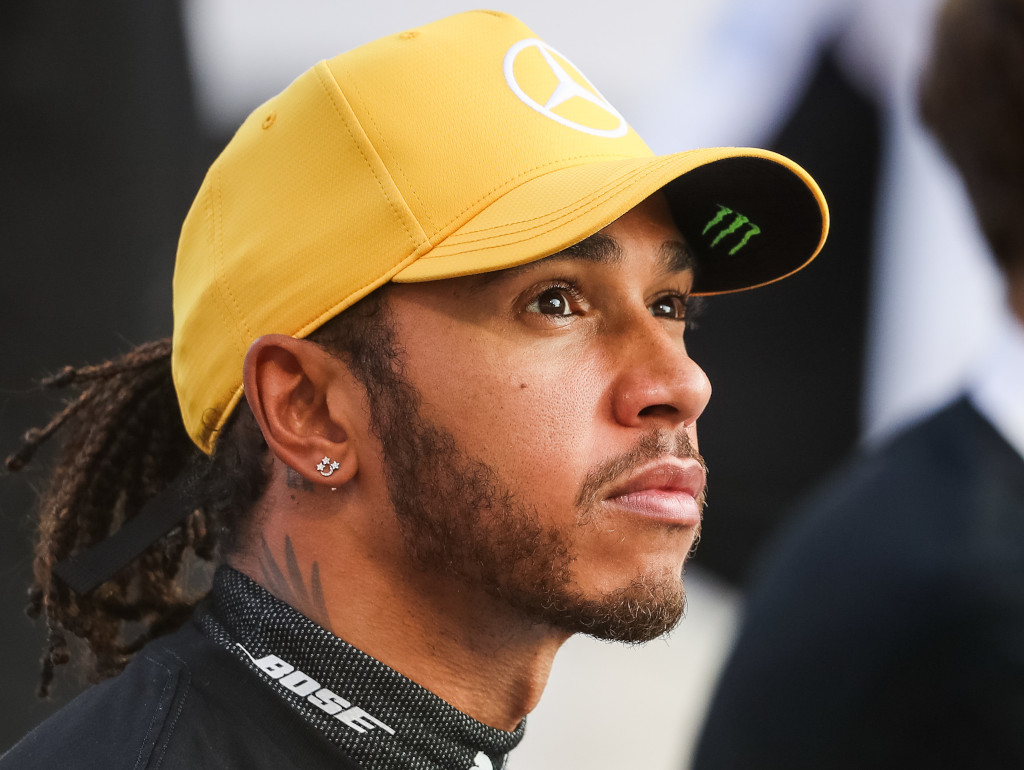 Get your hands on the official Mercedes 2020 collection via the Formula 1 store
Hamilton has won the British Grand Prix a record seven times, six of which have come on the current track layout that includes the straight that now bears his name.
He took pole position on his first F1 appearance at Silverstone in 2007 before winning the race a year later with what is widely regarded to be one of his best drives.
He then won the race for four consecutive years between 2014 and 2017 and has also triumphed in the last two editions of the race, all for Mercedes.
Upon being presented with his BRDC Gold Stars, Hamilton said: "It's such an honour every year to receive this incredible gift from the BRDC.
"I remember when I started with the BRDC back in my Formula Renault days and I had the BRDC sign on the side of my silver tub and the support has been incredible from the UK.
"It really is something special to be acknowledged and be in amongst the great British drivers and the British racing heritage that the BRDC works so hard to maintain. I'm really proud to be a part of it."
Follow us on Twitter @Planet_F1 and like our Facebook page