Seeing Lewis Hamilton in a slow car was 'embarrassing', says Jean Alesi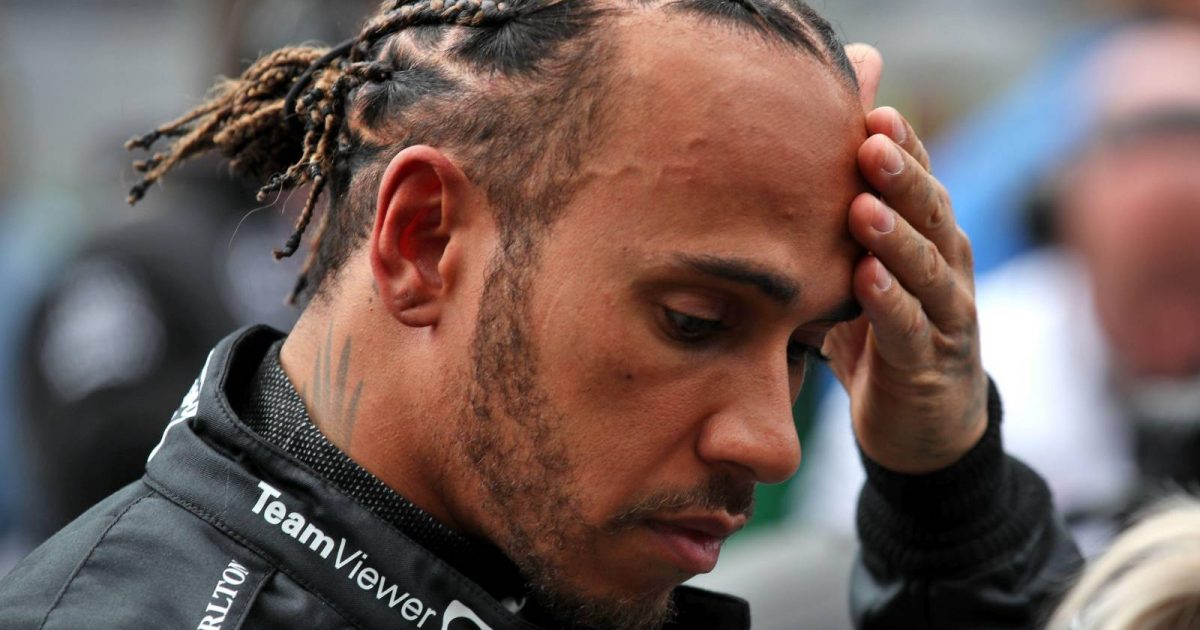 Jean Alesi said it was "embarrassing" to see seven-time former World Champion Lewis Hamilton forced to drive a slow Mercedes car.
Coming off their eighth consecutive Constructors' Championship, Mercedes started the 2022 season in dramatically different fashion and found their title bid ending before it had even begun.
As the season has progressed and Red Bull have disappeared over the horizon, the Brackley-based team have improved the W13, making it one of the top contenders even if still yet to properly challenge for a race win.
That comes as a relief to former Ferrari driver Alesi, who described it as "embarrassing" to have to see someone as successful as Hamilton driving a slow car.
All eyes on Spa as porpoising and flexi-floor TD arrives
As F1 gets set to return, a new technical directive could have a major impact on the first race back.
"It's easy for me to say but everyone was shocked by [their start]," Alesi told Give Me Sport.
"When they presented the car in Bahrain everyone said 'oh my God, they have made something very special and they will be untouchable'.
"But lap after lap they found out the car was nowhere. And to see Lewis Hamilton driving a car like that was sometimes embarrassing because Lewis is a seven-time World Champion.
"But to see his capacity to still improve the car, that was impressive. In Hungary, it was fantastic to see George [Russell] on pole position and Lewis fighting towards the front."
New best friend ~ pic.twitter.com/Bj9gT9QoYd

— Lewis Hamilton (@LewisHamilton) August 12, 2022
Hamilton has won a race in every season he has competed in F1, but that record looks to be in serious trouble considering the existing pace disadvantage between Mercedes and leaders Red Bull and Ferrari. Despite that, the team remain confident they can secure a win before the season ends – but Alesi is not so sure.
"By experience, when a car is born with problems you're not able to fix it," said the Frenchman.
"You can make a compromise, but a compromise in Formula 1 doesn't work. So I don't really believe they are able to be a winning team, winning grands prix before the end of the championship under normal circumstances."
Nine races to go…where can Lewis Hamilton save his record?
With nine races left before the season's end, Hamilton has nine chances to keep his 15-year record alive. Only he and Michael Schumacher have reached this tally, with the former Ferrari man enjoying his run from 1992-2006, but if Hamilton wants to go one better there is work to be done in the second half of the season.
Here's how the Briton has fared at every track left this season:
Belgium Grand Prix  
Number of races: 15
Best result: Winner
Number of wins: 4 (2010, 2015, 2017, 2020)
Dutch Grand Prix 
Number of races: 1
Best result: P2
Number of wins: 0
Italian Grand Prix
Number of races: 15
Best result: Winner
Number of wins: 5 (2012, 2014, 2015, 2017, 2018)
Singapore Grand Prix
Number of races: 12
Best result: Winner
Number of wins: 4 (2009, 2014, 2017, 2018)
Japanese Grand Prix 
Number of races: 13
Best result: Winner
Number of wins: 5 (2007, 2014, 2015, 2017, 2018)
United States Grand Prix
Number of races: 10
Best result: Winner
Number of wins: 6 (2007, 2012, 2014, 2015, 2016, 2017)
Mexican Grand Prix
Number of races: 6
Best result: Winner
Number of wins: 2 (2016, 2019)
Brazilian Grand Prix
Number of races: 14
Best result: Winner
Number of wins: 3 (2016, 2018, 2021)
Abu Dhabi Grand Prix
Number of races: 13
Best result: Winner
Number of wins: 5 (2011, 2014, 2016, 2018, 2019)