Hamilton on silence: 'I never ever said I was going to stop'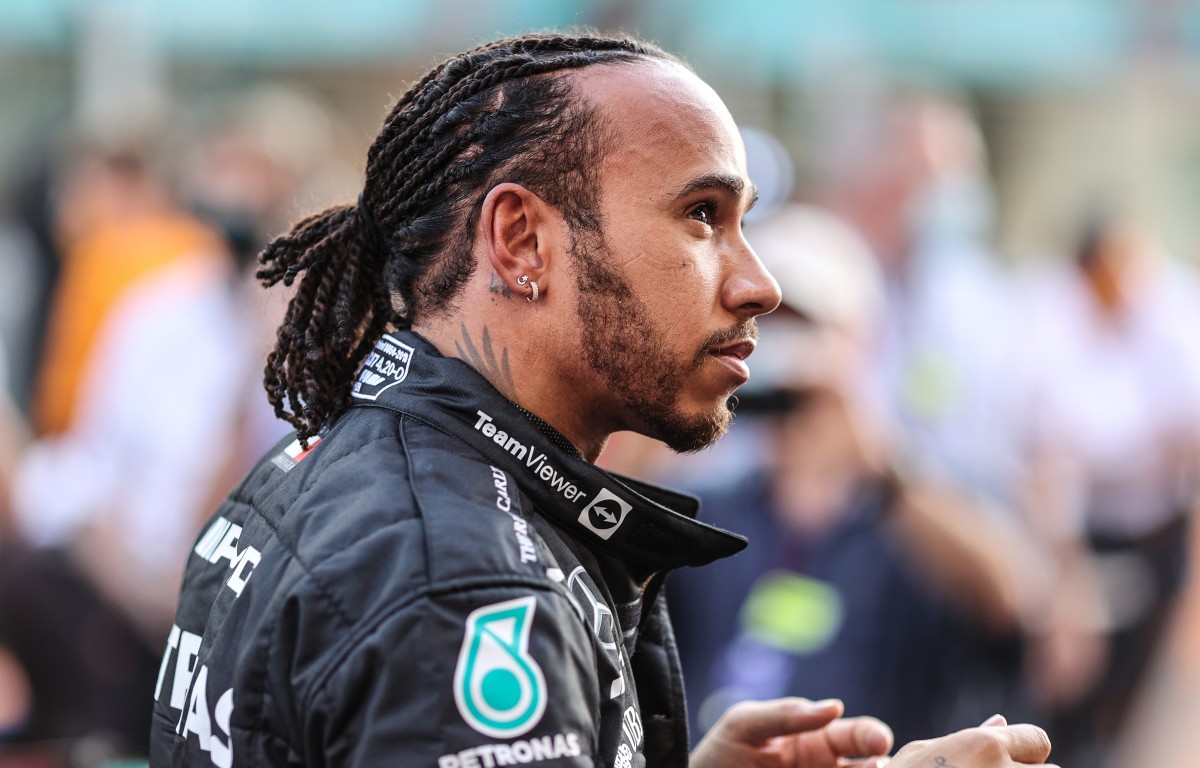 Lewis Hamilton has said he never had any intention of quitting Formula 1 following the controversial way in which he lost the World Championship title in Abu Dhabi.
The seven-time World Champion effectively went off the grid after seeing a record-breaking eight title slip away from his grasp due to the decision-making of now former FIA race director Michael Masi.
The continued silence created a breeding ground of rumour and speculation that Hamilton would not be returning for the 2022 season but, after recently announcing his return on social media, he has now made his first official public appearance since Abu Dhabi at the Mercedes W13 launch show.
Hamilton was inevitably quizzed about his prolonged period of silence, but he revealed that it was never in his plans to quit Formula 1 and instead wanted to spend some time with his loved ones and process what he said was a "difficult time" for him.
The return of the Silver Arrows. 🤍 Meet the Mercedes-AMG F1 W13 E Performance. 🤩 pic.twitter.com/NsuEBvbkbK

— Mercedes-AMG PETRONAS F1 Team (@MercedesAMGF1) February 18, 2022
"I never ever said I was going to stop," Hamilton said.
"I love to do what I do.
"It was a difficult time for me, a time where I really need to take a step back, focus on being present.
"I had my family around me, creating great moments and I eventually got to a point where I decided I was going to be attacking again for another season."
The new 2022 season will bring many challenges, and in Hamilton's case that means going up against a new team-mate in George Russell.
His presence is already being felt at the Silver Arrows, according to Hamilton.
He added: "It is exciting seeing George coming in and bringing his energy. You can already feel that throughout the team and I think it's going to be an exciting season.
"Having a new team-mate doesn't change me. I just think it's always a positive to have new blood and new energy. George has had an amazing career so far, not just getting into Formula 1 but for also what he has done within Formula 1 as well.
"It is going to be exciting to see him grow and work with him."
2022 marks 10 years for Hamilton with the Silver Arrows, but as he embarks on his latest quest with the team, he doesn't have any specific goals at this stage.
"It's very surreal to think that it has been 10 years [with Mercedes]," Hamilton said.
"I was just saying earlier that seeing George [Russell] have his seat fit, whilst he has been in and around Mercedes and it feels very natural him being here, seeing the seat fit he was having was very reminiscent of when I had my first seat fit in 2013.
"Just remembering how exciting that was and what a privilege it was to be a part of the Silver Arrows. The journey we have been on has been absolutely phenomenal.
"Going into this year, I haven't really set any goals initially. Naturally every single individual within this team has worked towards the ultimate goal of winning the World Championship and again raising the bar and doing something that nobody has ever done before.
"We've done eight [Constructors' titles in a row], now we've got to move onto the next one."
PlanetF1 Verdict
Hamilton 'never ever said' he was going to quit
Lewis Hamilton claims that he never said that he was leaving Formula One.